Top 10 Anti-Keylogger Software to Secure Your Data
Do you suspect that your device may have a keylogger? Even if there is a slight chance, you should immediately inspect your device and remove any nefarious software. But how do you do this when keyloggers are famous for being undetectable? Luckily with the best anti-keylogger software detecting and removing keyloggers is easy. Check out the 10 best anti keyloggers below!
Cheat Sheet! These are our top 3 anti-keylogger apps:
BitDefender Total Security – Clear winner! – 100% keylogger detection rate and offers real-time protection against web threats!
Norton360 – second-best anti-spyware solution. Reliable & popular. Free demo. VPN. Firewall. File Encryption. Dark Web Monitoring. Real-Time Scanning.
McAfee Anti-Keylogger – Not only detects and removes keyloggers but also malware and other viruses.

What Is a Keylogger?
A keylogger is a piece of software that, once installed on your device, can record every keystroke you make. Keyloggers are typically used to get access to people's accounts because when people type in their login details, the keylogger records this information and then sends it to a 3rd party. This nasty type of software can cause incredible harm and allows cybercriminals to raid your bank accounts and steal your identity.
Bitdefender Total Security – Best Anti-Keylogger on the Market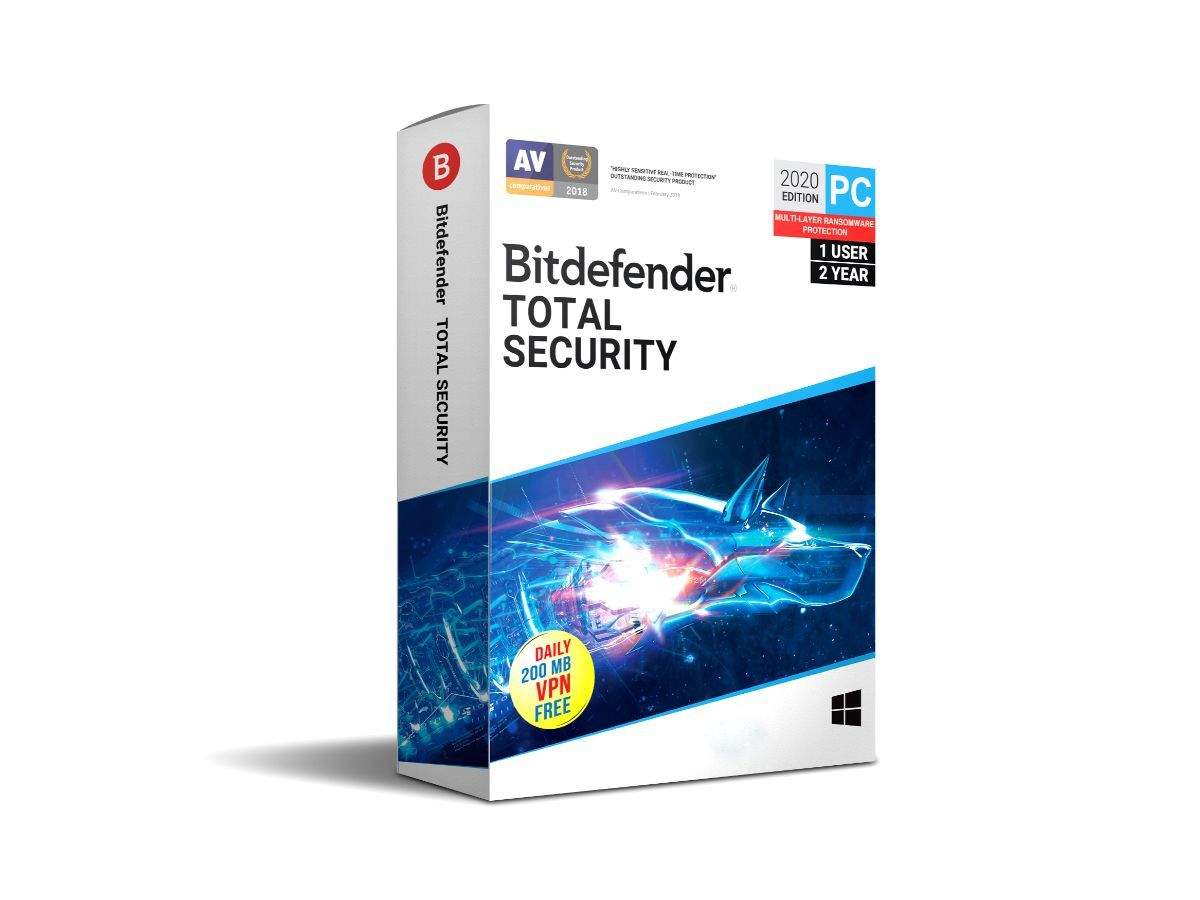 Price: Starting at $29.99/year
Free trial: Yes
Customer support: Phone, email, 24/7 live chat
Bitdefender Total Security is a simple and effective software that you will find in all lists of the best anti keyloggers for Android! This antivirus has undergone extensive testing by independent labs and had a perfect keylogger detection and removal record. No keylogger is strong enough to get past Bitdefender!
Bitdefender is a leading security solution thanks to its ability to detect zero-day attacks, whether they are malware, spyware, or viruses. This software also comes equipped with real-time web protection which instantly alerts you to any potential keyloggers or malware and world-class anti-theft features that allow you to remotely wipe your device and prevent thieves from accessing it.
To ensure your device is 100% keylogger-free and free of all other viruses, then try out Bitdefender today! Once your trial is up, keep using Bitdefender for only $39.99 per year!
Pros
Easy keylogger removal
Below average price
VPN included
Anti-theft features
Web protection
Cons
VPN has limited data
Frequent upselling messages
Norton 360 – Free Anti-Keylogger for Windows 10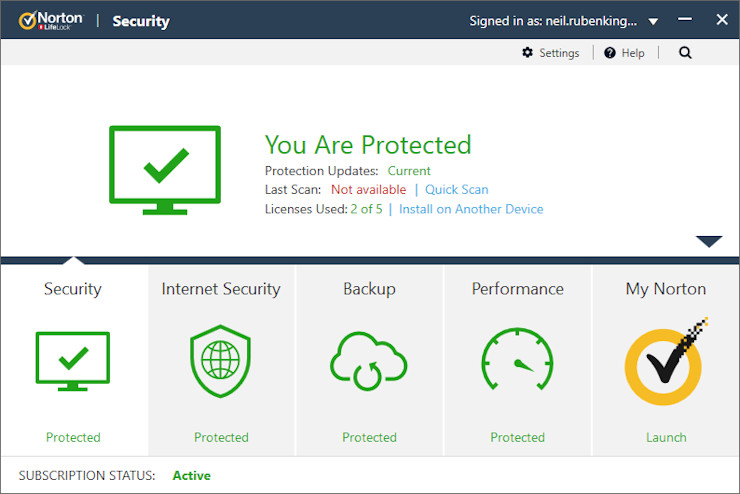 Price: Starting at $39.99/year
Free trial: Yes
Customer support: Phone, email, 24/7 live chat
Norton 360 is one of the very best anti-keylogger software for Mac, thanks to its super-fast scanner, which can detect every type of spyware, including keyloggers, in under 5 minutes! Norton 360 is loaded with other features which ensure your device is safe from all online threats.
If you want more than a keylogger, then Norton 360 is a wise choice as it also comes with real-time malware protection and even a VPN which is ideal for bypassing geo-restrictions and protecting you when using public wi-fi.
Don't waste time trying to figure out if your device is infected with a keylogger, simply try out Norton 360 and enjoy one of the best anti keyloggers on the market! After your 7-day free trial, keep using Norton360 for just $39.99 per year!
Pros
100% protection against all types of spyware, including keyloggers
Easy to use parental controls
Effective password manager
VPN included
Cons
Slightly above market price
The free trial is only 7 days
McAfee Total Protection – Scan Computer for Keyloggers!
Price: Starting at $34.99/year
Free trial: Yes
Customer support: 24/7 live chat
Are you still trying to find the best anti-keylogger software? Well, the answer may well be McAfee Total Protection! McAfee has been battling keyloggers since the 80s and continues to refine its software to ensure customers receive total protection!
McAfee Total Protection has a top-of-the-line scanner that has a 100% keylogger detection rate and can swiftly remove even the most embedded infections. If you are looking for a bit more protection, McAfee has got you covered. This antivirus comes with an unlimited VPN, identity theft protection, and even the ability to encrypt your files.
To remove keyloggers right now, start your 30-day McAfee Total Protection free trial and keep your device secure!
Pros
Easily detect all types of keyloggers
Available on all devices
Unlimited VPN
Below average price
Ability to encrypt and store files
Cons
Some features are limited
Design is slightly outdated
Kaspersky Internet Security – Best Free Anti Keylogger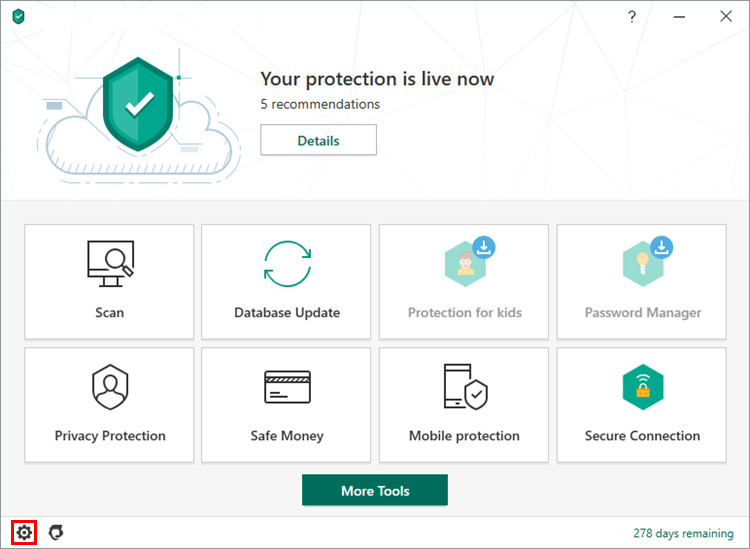 Price: Starting at $29.99/year
Free trial: Yes
Customer support: Phone, email, 24/7 live chat
If you want an antivirus that can instantly detect even the most hidden keylogger programs then Kaspersky Internet Security is the perfect option. Kaspersky has been tested extensively by 3rd party labs and found to have a 100% keylogger detection rate!
Kaspersky isn't just the best anti-keylogger but is all-around world-class security software. This antivirus comes equipped with a virus and malware scanner, which allows you to fully check your device in just a few minutes!
Kaspersky Internet Security also offers a VPN that allows you to safely connect to any internet connection and real-time protection against both keyloggers and malware.
Kaspersky is a steal at just $29.99 per year! Start your 30-day free trial now and instantly rid your device of any rotten keyloggers!
Pros
100% keylogger detection
Easily remove all keyloggers
VPN included
Works on all devices
Thoroughly tested by 3rd party labs
Cons
Unlimited VPN costs extra
Some phishing attempts got past the filter
TotalAV Antivirus & VPN – Real-Time Anti-Keylogging Software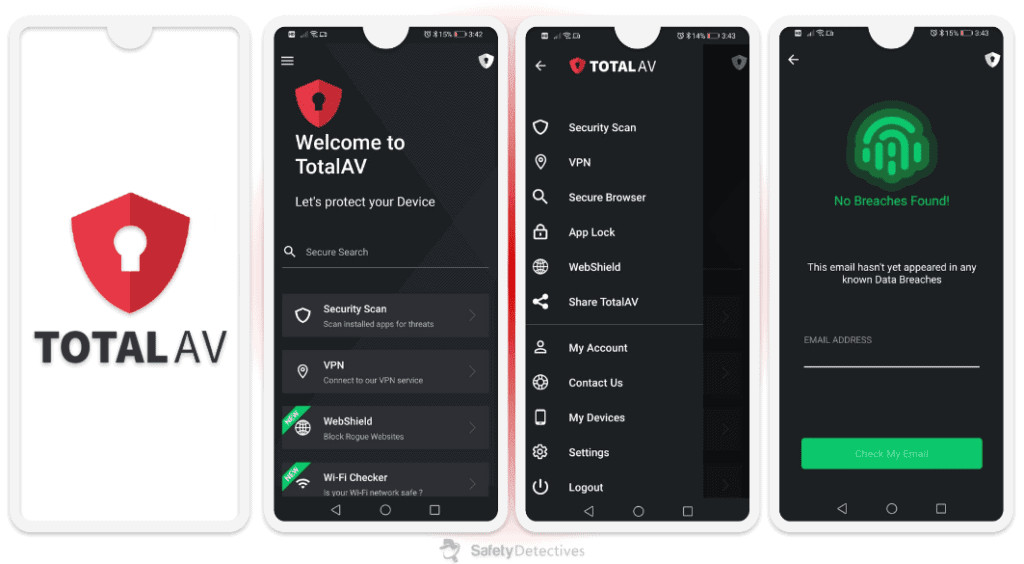 Price: Starting at $19.00/year
Free trial: Yes
Customer support: Phone, email, 24/7 live chat
TotalAV Antivirus & VPN offers real-time protection against keyloggers. This means it will alert you to suspicious software that it has identified as a keylogger and prevent you from downloading it. TotalAV also has the capability of detecting existing keyloggers installed on your device and removing them via their world-class scanner.
TotalAV has some other great features such as anti-phishing protection, a wi-fi scanner, and a data breach alert which will tell you if anyone has accessed your online accounts.
To prevent any keyloggers from accessing your device, download TotalAV and trial it for 7 days! After your trial concludes, you can use this powerful software for just $19.00 per year!
Pros
Quick keylogger scanner
Amazing price
Fast to install
VPN included
Data breach checker
Real-time protection
Cons
Fewer features than some other options
Limited to 6 devices
Avira Antivirus Security – Free Keylogger Remover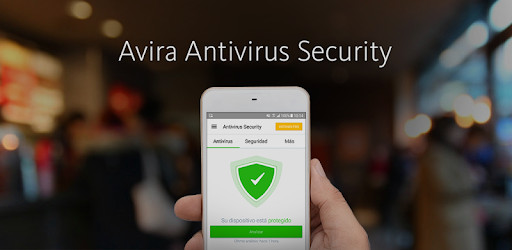 Price: Starting at $44.99/year
Free trial: Yes
Customer support: 24/7 live chat
Are you looking for the best free anti-keylogger for Windows 10? Then Avira Antivirus Security may be exactly what you are looking for. Avira can detect and remove all spyware and keyloggers and also keep your device safe from other viruses.
Other great features you can access on Avira include an email breach scanner, a VPN with 100MB of daily data, a malware scanner, and a password manager. This well-designed security solution is fast to install and has great navigation allowing you to quickly scan and remove keyloggers.
Stay keylogger-free by trying Avira's 30-day free trial today! To keep using Avira upgrade for $44.99 per year!
Pros
Highly rated keylogger scanner
VPN included
Sleek design
Unbreakable password manager
Cons
Above average price
Customer support is not always responsive
Malwarebytes Premium – Premium Key Logger Scanner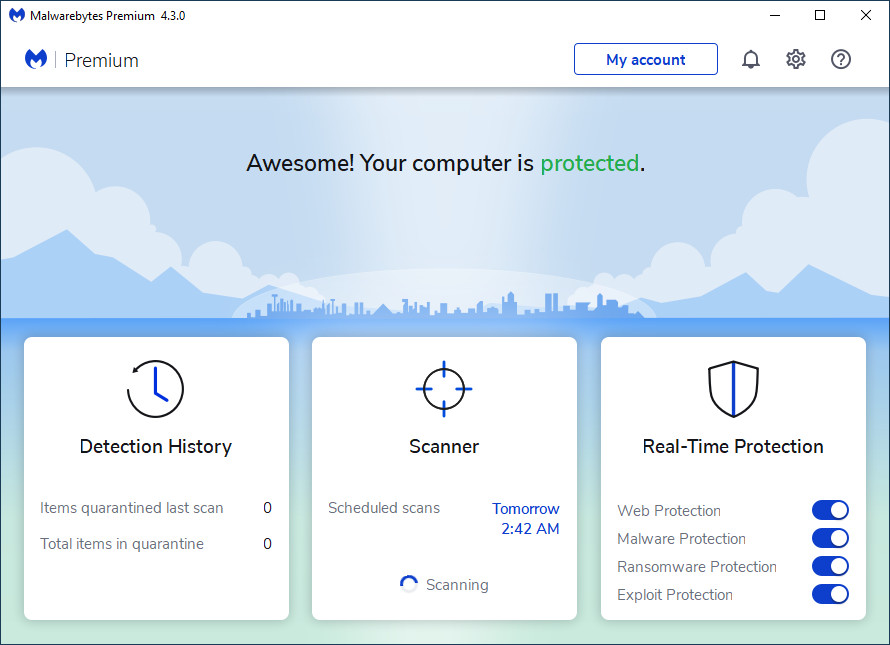 Price: Starting at $39.99/year
Free trial: Yes
Customer support: 24/7 live chat
Malwarebytes Premium is a high-performing anti-keylogger that also comes loaded with other features to keep your device safe at all times. Malwarebytes Premium has performed exceptionally well in a number of keylogger and spyware tests thanks to its unique behavior adaptation method, which learns from your previous activity.
Malwarebytes is available for iOS, Android, Windows, and Mac and has a sleek interface and intuitive navigation. If you are looking for strong all-around protection, then start your 14-day free trial now and let Malwarebytes take care of any pesky keyloggers!
Pros
Fast keylogger scan
Great malware blocking capabilities
Behavior-based protection
Cons
Panda Antivirus – Free Anti Keylogger!

Price: $0 – Free!
Free trial: Yes
Customer support: 24/7 live chat
Are you looking for the best free anti-keylogger software? Then try out Panda Free Antivirus! Pan has been neutralizing keyloggers since the 90s and doesn't look like stopping any time soon.
With the best free anti key logger on the market, you can run full device scans and easily detect and remove all spyware. Unfortunately, Panda's scans are not as accurate as some of the other antiviruses on our list, but it is 100% free. This solution also lacks real-time protection.
Panda Free Antivirus comes equipped with a VPN and a scanner that can help you remove malware and viruses. This software is 100% free; however, if you want real-time protection and the ability to encrypt files, you can trial Panda Premium for 30 days.
Pros
Free keylogger detection and removal
VPN included
Sleek design
Effective web protection
Cons
Scans can take a while
Inconsistent keylogger detection rates
Avast Premium Security – Free Keystroke Logger Detection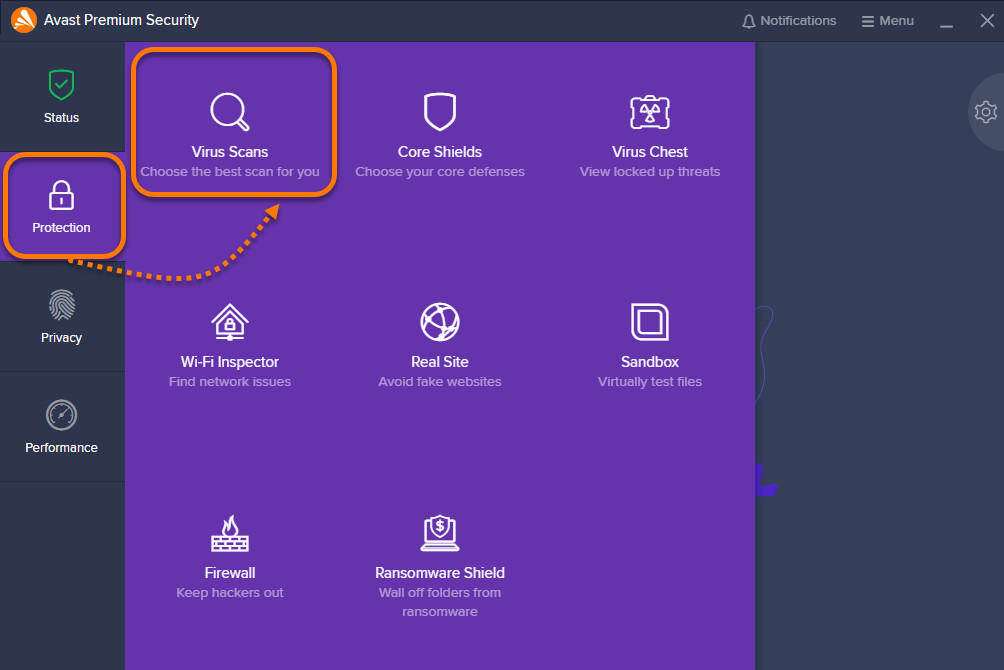 Price: Starting at $39.99/year
Free trial: Yes
Customer support: Phone, email, 24/7 live chat
Avast is a Czech company that always features among the best antivirus for keyloggers and is renowned for providing comprehensive security solutions. With Avast's smart scans, you can detect keyloggers in under 5 minutes and then instantly remove them. This antivirus also comes with real-time protection, which will alert you to any shady files or links which may contain keyloggers.
Avast some other great features like a ransomware shield, strong firewall, and even webcam protection that will prevent even the most determined hacker from gaining control of your camera.
Avast offers a 30 day free trial for the Windows version where you don't have to enter payment details. And a 60 day free trial for the Mac version, but you have to share your credit card details. You can continue using the software for $39.99 per year.
Pros
Effective at removing keyloggers
Well designed interface
60-day money-back guarantee
Comprehensive ransomware shield
Great firewall
Cons
Need to pay for extra features
Limited functionality for iOS
AVG Ultimate – Remove Keyloggers Now!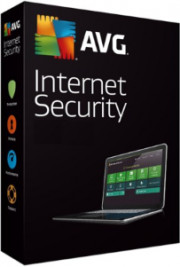 Price: Starting at $34.99/year
Free trial: Yes
Customer support: Phone, email, 24/7 live chat
AVG is well-respected antivirus software. AVG Ultimate is the firm's top-of-the-line anti-keylogger solution and has the ability to keep your device keylogger free! With this software, you can run comprehensive scans to detect keyloggers and then delete them via AVG's easy-to-use removal tool.
AVG also comes with an email scanner that will prevent you from infecting your device with malware or falling for phishing scams. And it has ransomware protection which helps you encrypt your sensitive files in a protected folder.
To rid your device of keyloggers, try out AVG for free for one whole month! After your free trial is over, keep your device safe by purchasing a 1-year plan for $34.99
Pros
Easy to use and quick install time
Keylogger removal and detection capabilities
Effective at removing malware and viruses
Below average price!
Cons
Inconsistent test results
No quick scan option
How to Select the Best Antivirus for Keyloggers?
To find the best antispyware solution for keyloggers, you need to analyze the following factors:
Detection rate – The best anti keyloggers have a 100% detection rate and find even the trickiest keyloggers.
Ease of removal – The best antiviruses for keyloggers allow you to fully remove all keyloggers by simply clicking a button.
Real-time protection – Top software will detect keylogger-infected links and popups before you click on them and quickly neutralize the threat before the keylogger installs itself on your device.
Price – You should not automatically select the cheapest option but compare the performance with the price and come up with the best price to value ratio.
We understand that you probably don't have time to spend hours analyzing hundreds of different anti-keylogger programs. That is why we have done the research for you! If you want to protect your device from a keylogger, try out Kaspersky Internet Security, Norton 360, or Bitdefender Total Security now!
Will antivirus software detect keyloggers?
A high-performing antivirus will be able to detect and remove keyloggers that are installed on your device. Top antivirus software can also alert you to keyloggers that are pretending to be legitimate programs and stop you from installing them.
Can VPN prevent keyloggers?
A VPN provides no protection against a keylogger as a keylogger is a software you accidentally install or someone installs on your device. You need antivirus software to prevent you from mistakenly installing keyloggers and to detect and remove them.
Can Windows Defender detect keyloggers?
Windows Defender does not have the capability to detect keyloggers. However, it is effective at detecting and removing malware.
Does Malwarebytes free detect keyloggers?
Malwarebytes has state-of-the-art keylogger detection capabilities and uses a range of methods, including heuristic reasoning and signature recognition, to spot the nefarious software.
Does McAfee remove the keylogger?
McAfee is one of the best anti-keylogger software and allows you to remove even the most stubborn keyloggers by simply clicking a button.
Does Webroot protect against keyloggers?
Webroot has strong keylogger protection and will block any keylogger software from getting access to your device.
Does Avast detect keyloggers?
Avast is a strong antivirus that can not only detect keyloggers but other types of spyware such as rootkits and adware.
Conclusion
Keyloggers are incredibly common and make up as much as 50% of all malware circulating the world right now! Even though keyloggers do their best to stay hidden, you can detect and remove them with the aid of antivirus software. The best antivirus for keyloggers is Kaspersky Internet Security which has a 100% keylogger detection rate, can spot keyloggers in real-time, and has other amazing features, including a VPN. If you never want to worry about keyloggers again, then start your Kaspersky 30 day free trial now!