Scannero.io or Localize.mobi: Reliable Tool to Locate a Phone?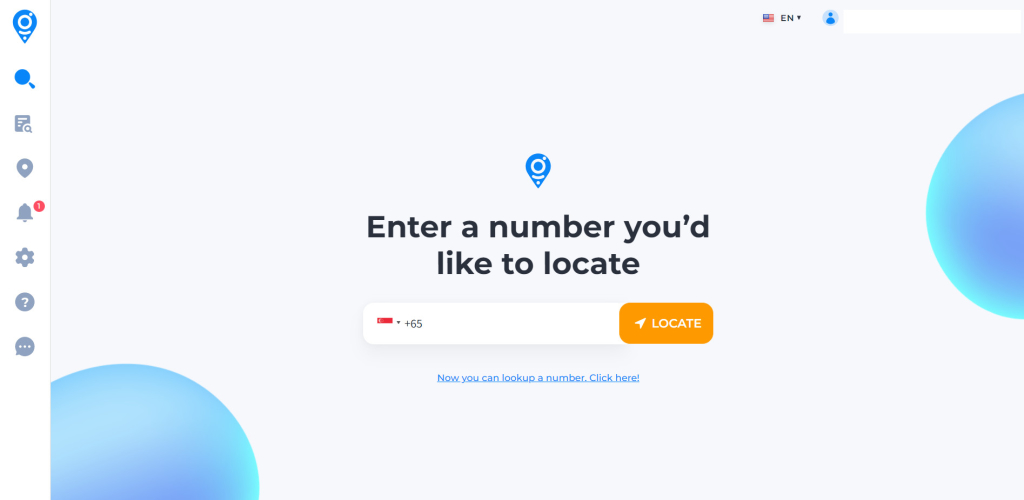 If you've wanted to find someone's location using merely their phone number, chances are that you've come across a service called Localize.mobi. This is a service that claims to be able to locate anyone's mobile phone on the planet with just their cell phone number. This review will dive into the features of this service to give you the pros and cons, and tell you whether or not it's worth considering as a location tracking service.
How Does Localize Work?
Localize, as mentioned before, is a service that can help you in locating cell phones around the globe at any time of the day. You need to type in the phone number of the person you want to locate and enter a customized message to send the target. Once you hit "Send," the message is sent to the target, and they're location will be revealed once they click on the link. Given that the sender is anonymous, the target won't know who's accessing their location.
Who Can Use Localize?
Localize can have several applications, as there are several situations in which one might want to track someone's location using their phone number. The following are some of the situations in which different people can make use of this service –
Employers can use it to track their employees while they're out at work to ensure efficiency and safety.
Parents can use this tool to keep track of their children when they go out, especially if they happen to live in an unsafe neighborhood. This can be a great tool in terms of parental control on iPhones or Androids.
Any individual can use this tool to send their loved ones a message to find out where they are at any given point in time to be assured of their safety.
What Features Does Localize.mobi Offer?
Given below is a list of the features that Localize offers.
Locate the Target Device Using Just the Phone Number
With this service, you can find the location of any target device using just its phone number. This is regardless of the fact that they may be anywhere in the world or regardless of the time of the search. You can use this service by following the steps below:
Purchase your subscription from the website
Log in with your credentials
Enter the phone number of the device you want to find the location of
Choose from the list of pre-set messages or set up a custom message.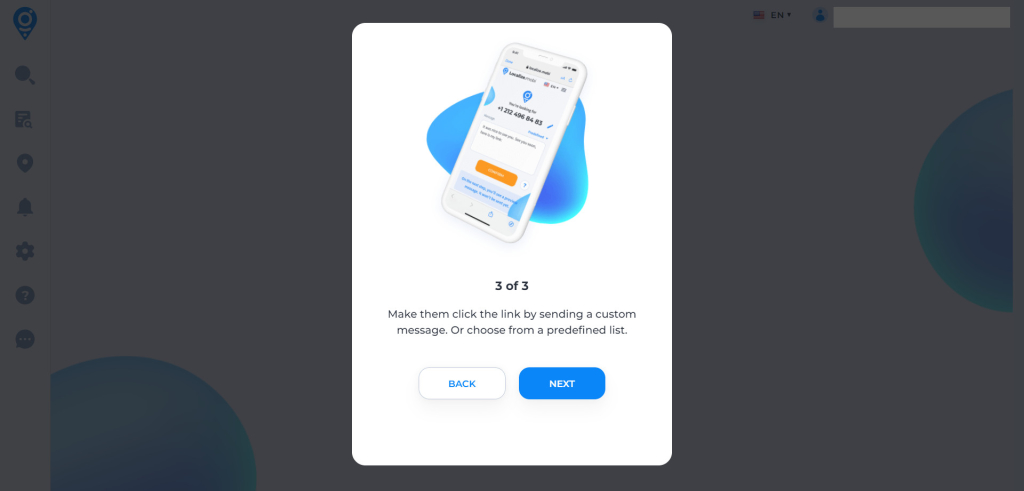 Tap the Send button to send the target the link. Once they click on it, you'll be shown their location.
The Service Doesn't Require an App
Localize is easy to use as it doesn't require any software on your end or an app on the target's end. You can access this service rather easily using a web browser. All you need is access to a stable internet connection.
Widely Compatible
Localize.mobi is compatible with both Android and iOS devices. This means you don't have to worry about whether or not it will be able to track the target based on the operating system of their device. With its wide compatibility, it can track the accurate location of both iPhones and Android smartphones. Additionally, it also tracks phones regardless of their cell phone networks.
Allows You to Create Custom Messages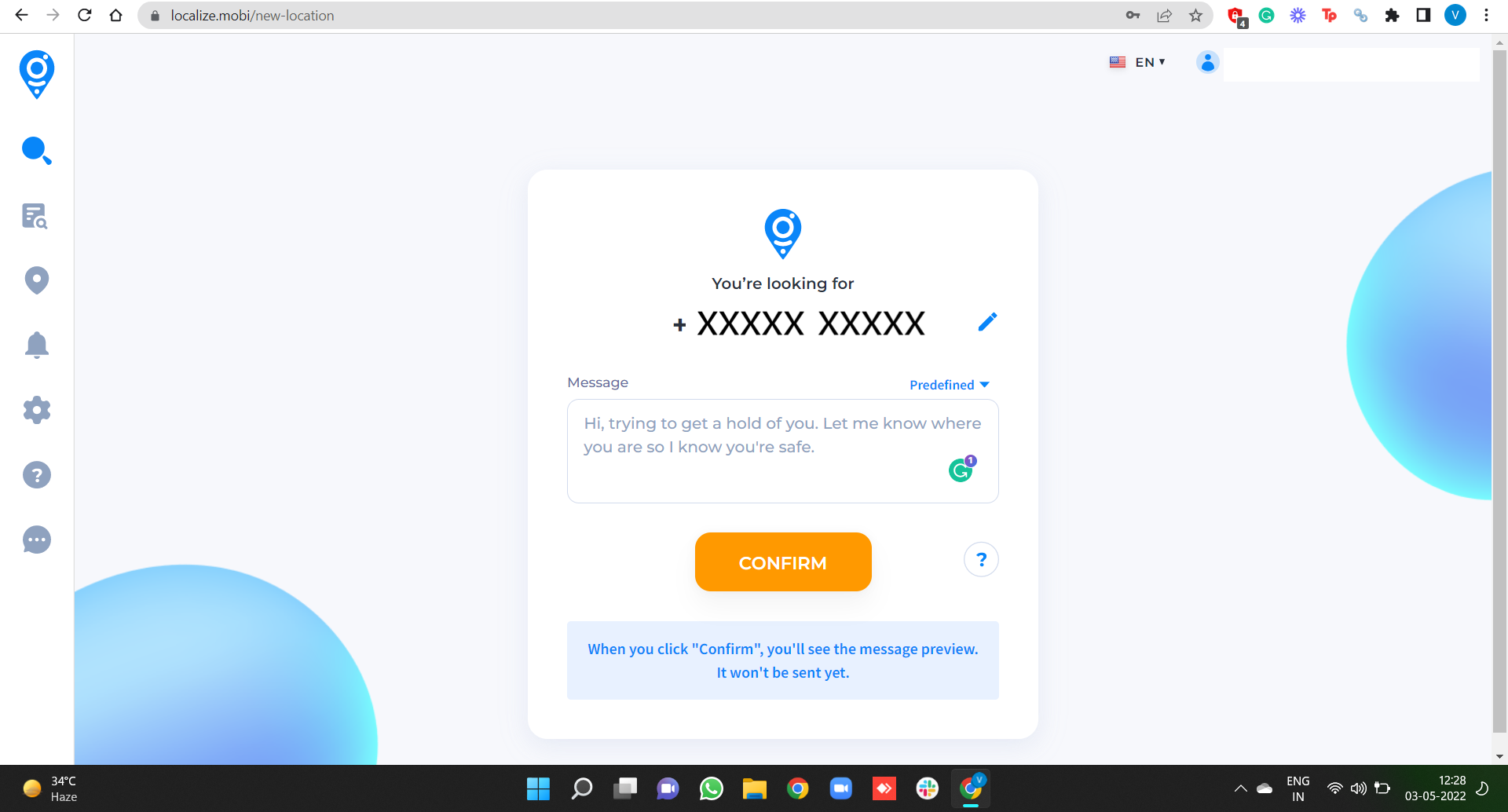 Given that location the target depends on the user of the device clicking on the link, Localize allows you to create your own custom messages to send across to increase the chances of them doing so. This is apart from the list of pre-set messages that are offered for you to use.
Works on Old and New Phones
Just like this service works on both Android and iOS devices, it also works on older devices. This can also be as old as a flip phone or as new as the latest iPhones. This way, you can be sure that you can locate the target regardless of the age and type of the device they're using.
100% Private
Last but not least, Localize is also completely private. This means that the target will never know who is trying to track their location, keeping your identity safe at all times.
How to Set up Localize
To start with, Localize doesn't require you to install any application on your or the target device. All you need is a web browser to access this service. Further, for $0.89, you can try the app for 24 hours and see whether or not it works for you. You can try locating various phone numbers over this 24-hour period. We tried it out and found out that it works exceptionally well at what it's supposed to.
If you do happen to like the service, you can continue using it at a cost of $49.80 per month.
Pros and Cons
Pros
Doesn't require installing an app
It's easy to use
Compatible across iOS and Android devices
Cons
The price can be a bit high for some
Relies on the target tapping a link
Doesn't offer a variety of features, but just one.
How Can I Track the Location of a Phone Number?
You can track the location of a phone number using Localize.mobi.
Purchase the subscription from the service's website
Use your credentials to log in
Enter the phone number of you device you want to locate and send a customized or pre-set message
Tap Send to send the target the link. Once they click on it, you'll receive their exact location.
Is Localize.mobi Legit?
Yes, Localize.mobi is a legit way to track a phone's location. The tool is easy to use and allows you to send customizable messages to the target device to help you locate it. You can also try the app for 24 hours at a small cost, so you can test drive it to see how effective it is.
Is Localize Free?
With Localize, you can find the location of the target using just their phone number. This is a paid service, and you can try it out for $0.89. If it suits your needs, you can continue using it at $49.80 per month.
How Can I Cancel My Loalize.mobi Subscription?
You can easily cancel your Localize.mobi subscription from your account or by getting in touch with the customer support team. You can also disable auto-renewal for your future subscriptions to do so. However, you cannot request a refund if you forget to disable auto-renewal.
Final Words
If you've ever wondered how you can find the location of a phone with just a number, Localize is your answer. This service is easy to use, and in our test, were quick to send the target the link with the customized message we entered.
This tool can have several applications. Parents can use it to find out where their children are at any point in time, and employers too can utilize this tool to track their employees. However, people looking for such software often tend to fall for the many subpar options available online. Localize, on the other hand, is a great option and a reliable one at that.