How to Track Someone on Telegram
Do your kids or partner spend all of their time glued to Telegram? Are you concerned about what they are doing on this messaging app? Fortunately, you can use telegram trackers to help you lift the curtain and see who your loved one is talking to and the content of their messages. To help you out, we have compiled the best Telegram tracking app and some other methods. Check them out below!
How to Track Telegram User with uMobix?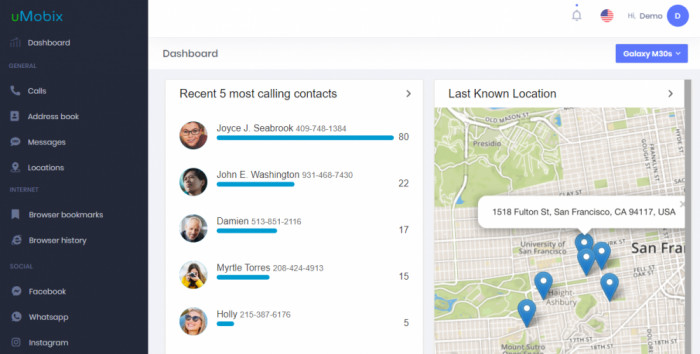 uMobix is world-class spying software that can run in the background of any device, completely hidden from the target. Once installed, uMobix immediately gets to work and starts recording everything the target does on their device, including their Telegram calls, messages, and contact list. 
uMobix also comes with a built-in keylogger so you can quickly find out your target's Telegram password and take control of their account. However, if you prefer to track someone on Telegram remotely, you can simply log into your uMobix account and view all of your target's Telegram activity from the dashboard.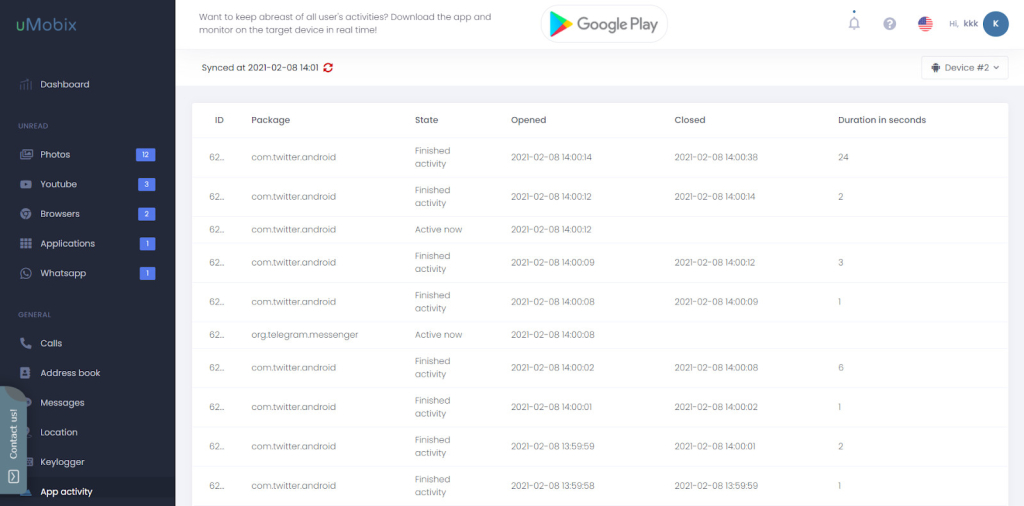 Do you want to instantly track someone's Telegram account with the best Telegram tracker? Then it is time to try uMobix! To use uMobix, just follow these steps:
Head to uMobix's website
Create an account
Select the particular device you wish to spy on
Enter the Apple ID details of the target device, or if you are using an Android, download the APK file and install
Sign in to your uMobix account, open the dashboard and start viewing all of the target's Telegram activity
Telegram tracking is incredibly easy, thanks to uMobix! As long as you can access your target's phone for 5 minutes, you can install this spyware and automatically start recording all of their Telegram activity.
How to Track Telegram Messages with a Keylogger
A highly effective way to track someone on Telegram is to install a keylogger. A keylogger is a piece of software that records every single keystroke your target makes on their phone. For example, when they open Telegram and enter their email and password, your keylogger will record this information, instantly giving you access to their account. Popular keyloggers include:
uMobix – uMobix comes with a built-in keylogger so you can easily find out your kid's Telegram password!
mSpy – mSpy is a comprehensive spyware solution that can remotely record calls, messages and also comes loaded with a keylogger which makes cracking passwords effortless!
Spybubble – Spybubble has one of the most reliable keyloggers on the market that works on all devices and can help you break into Telegram, Facebook, Instagram accounts.
While keyloggers are effective at revealing passwords, they have two major downsides. Many Telegram users stay logged into their account and therefore never enter their password. Keyloggers can only discover passwords if the target actively enters the password.
The other downside to using keyloggers is that once you log into the target's account, they will be alerted that an unknown device and IP address has accessed their account. This only gives you a few hours at most to check out their messages before they block your access!
Social Engineering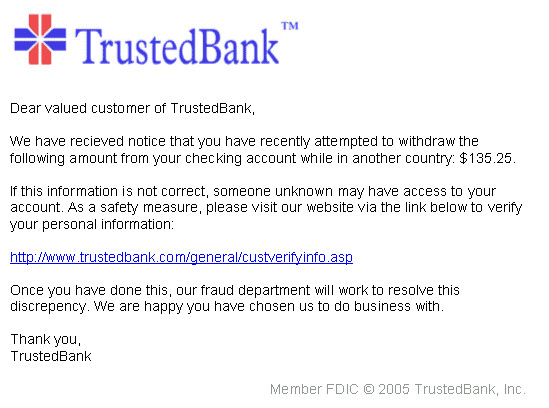 Social engineering refers to the use of human interactions to extract information from a person, generally for some kind of malicious financial gain. A very basic way to use social engineering to track someone on Telegram is to send them a tracking link disguised as an important message from their bank or mobile network provider. Remember that this method requires a lot of work in advance, including creating a potential website that fully resembles their bank's website, a login page that requires the target to enter their credentials, and so on.
Essentially, the whole operation will crumble if the target suspects some kind of wrongdoing, thereby making it essential that all these aspects look as genuine as possible. Once the target logs in using their credentials or even clicks on the link, it can then be used to track their GPS location on a map via Telegram.
How Can I Read Telegram Messages Without the Other Person Knowing?
You can secretly read people's Telegram messages by installing spyware on someone's device. The best spyware is uMobix which can record all Telegram activity.
Is Telegram Safe?
Telegram is relatively safe as it does offer end-to-end encryption for secret chats, and Telegram has stated it will only reveal IP addresses and phone numbers if forced to by governments. However, there are some security concerns, and the platform has been used to spread spyware.
Can Telegram Messages Be Traced?
Telegram's secret chats are fully encrypted and not stored on Telegram's servers, making them very hard to be traced. However, if a user's device has been infected by spyware, Telegram messages can be revealed.
Can the Government Track Telegram?
The government can only track group Telegram chats and standard private chats as these are stored on Telegram's servers. Secret chats feature end-to-end encryption and can not be tracked. However, secret chats can be read if the government has installed spyware on your device.
Conclusion
Now you know how to fully track a Telegram user, all you need to do is get control of your target's device and quickly install uMobix, don't worry, it only takes a few minutes! Once installed, you will be able to read all of their messages. If you want to ensure your kids are safe and your partner is being faithful, then try uMobix today and find out what your loved ones are doing on Telegram right now.