How to Track Browsing History Secretly
Do you use Incognito browsing? Were you, like many others, convinced that your Incognito browsing searches are completely anonymous and that no one can ever see them? Yes, we've been there too.
However, we're sorry to inform you that even your browsing history, both incognito and regular, can be subject to monitoring. In fact, there is a plethora of ways how someone can access it and see ALL your searches.
So, if you want to know how someone can obtain access to your browsing history, or you want to access someone else's browsing history, here are a couple of ways to do it.
Can You Track Private Browsing History?
Google Chrome has the feature of enabling a private search engine that can automatically erase all browsing history, search history, and cookies. This feature has been available for iPhone users as well and it's called the "Incognito Mode". On macOS devices, it's known as Private Browsing.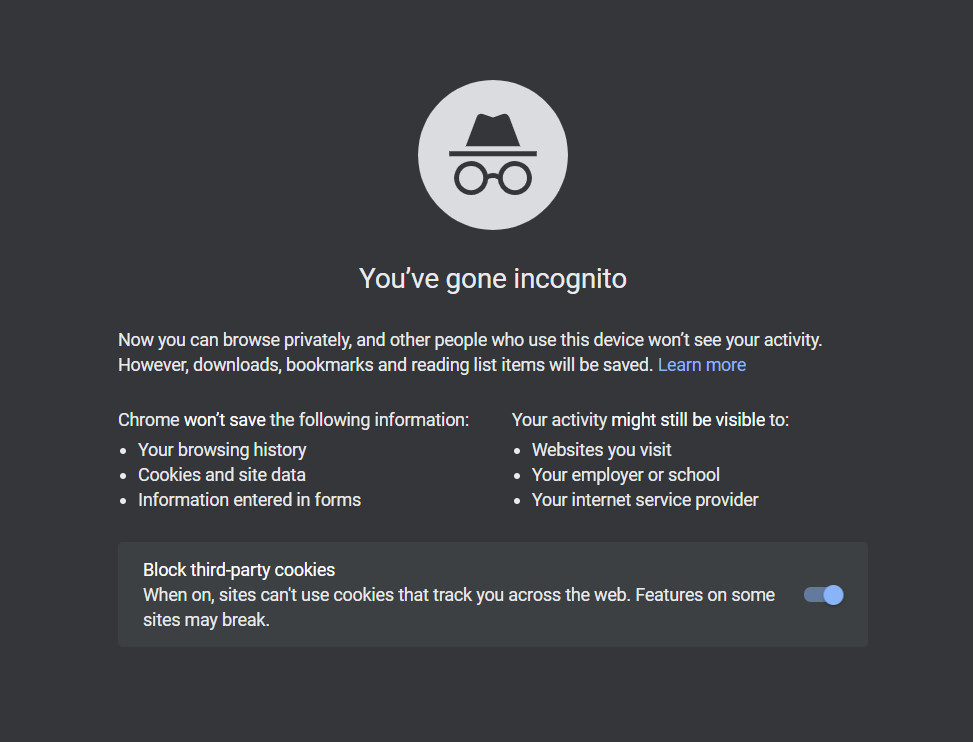 Even though all the activity is erased after you're done with your research, it is still possible to track Incognito browsing history. This can be done through spy apps that are personalized to spy on internet history even though it has been erased or done in private mode.
Another consideration to take is your internet operator and some other parties. While your activities get erased automatically when you use the Private mode, they can still be visible to your internet service provider. It is possible to ask for an internet usage report that provides all these details.
Can Your Search History Be Tracked on iPhone?
If you're thinking "Is there a way to reach someone else's search history on my iPhone" then we can assure you, there is, even without letting them know about it. The easiest and the most secure way to do so is by installing a spy app.

mSpy is probably one of the best phone spy apps for Android that you can find on the market. It is 100% secure and undetectable. By installing mSpy on the target iPhone, you can easily view another user's browsing history and even collect a report about his/her research activity remotely.
As explained before, you can benefit from mSpy and other spy apps to see the private browsing history as it can be done in real-time. mSpy has several cell phone spying features besides the browser history, you can use it for:
Tracking Whatsapp messages
Call logs
Viewing Contacts
Viewing Photos and Videos
Tracking SMS messages
Tracking GPS location
This app has 3 packages available. A monthly package costs $26.99 whereas a 3 months package is $59.99 and a 12 months package is $99.99. Another good tip about this app is that you can try it for free for 1 week and see all its features.
How to See Someone Else's Search History on iPhone?
Can your search history be tracked on iPhone? Yes, it doesn't matter whether you have an iPhone or Android. As long as you have a smartphone that has an active internet connection, it is possible to track the search history. That can be done in real-time or by a report that is provided by spy apps. However, this method requires physical access to the device.
If the person has physical access to your phone and you haven't erased your search history, then tracking your search history is much easier. Simply open the Safari app, tap the book icon at the bottom of the screen. Finally, click on "History" and you will be able to see all the search activity done on your phone.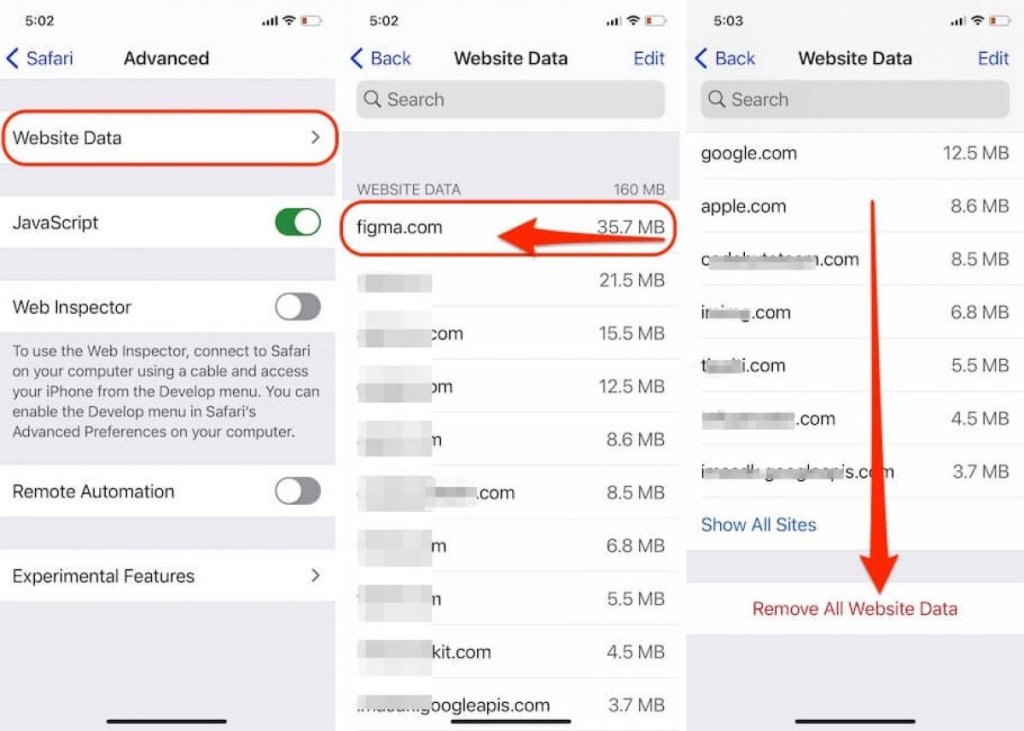 There's also another method you can use, assuming that you have physical access to the device. To search the private browsing history of an iPhone, follow these steps:
Go to the Settings menu
Scroll down and search for "Safari" in the menu
Next, go down to the "Advanced" option
Click on "Website Data"
Now you can see all the data of your browser including the ones that you have erased or done in private mode. If you don't want this information to be reached by other people, simply click on "Remove All Website Data" at the bottom of your screen.
Can I Check Browser History on Android Phone?
Another great spy app that is also a definite choice as a web history tracker for android is Spybubble. The majority of people use it to track their wives, husbands, or lovers and see if they're cheating.
If you're unsure about your relationship and thinking "how do I check browser history on an Android phone" then it's a great match as Spybubble can survey your partner's search results, browser history, and visited sites all in one place.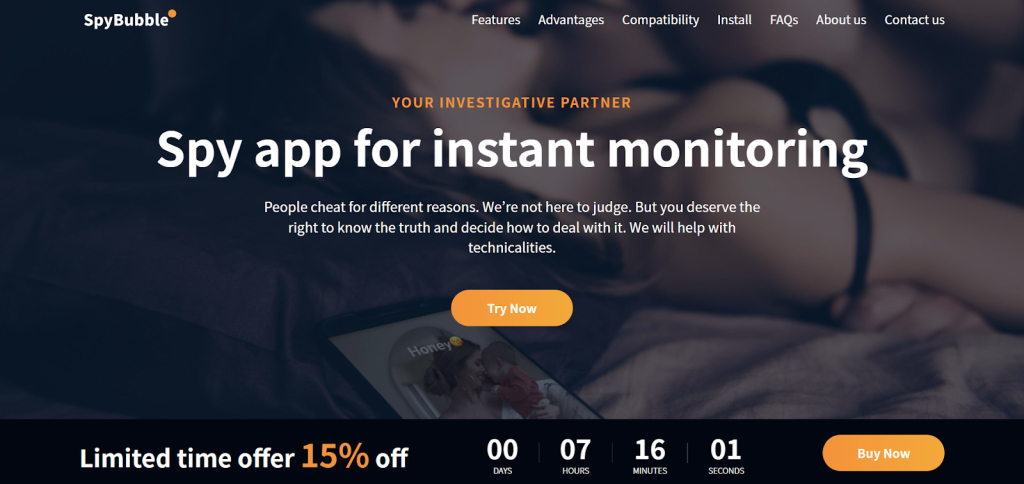 Just like other apps, Spybubble has various features besides browser history, such as:
GPS location tracking
SMS messages tracking
Browsing Photos and Videos Gallery
Call logs
Whatsapp messages tracking
Contacts list
Keylogger
Spybubble offers both basic and advanced plans and pricing options. For Android phones, a Basic plan costs $ 29.99 a month, whereas a Full Plan is $ 59.99. If you would like to buy a 3-months Full package that is $ 33.33 per month and the yearly one costs $ 14.99 a month.
How to View Browser History on Android Phone?
If you're using Spybubble then it is very easy and quick to view the browser history. This spy app is compatible with all Android OS 4+ devices. All you need to do to view browser history on an android phone is:
Register on the official website by entering your mail address
Choose your subscription plan from monthly, 3-months or yearly options
Complete the payment and wait for the confirmation mail
Read the instructions in the confirmation mail
Start the Setup physically on the targeted phone
Wait for Spybubble to be installed
Open your control panel to see if it works.
You can start monitoring right away and view search history on phone as long as you have active wi-fi. All the activities will be reported to you through the control panel.
How to Track Browsing History Secretly for Free on PC?
If you're wondering how to track browsing history secretly for free on pc, we recommend using the History Viewer for the targeted device.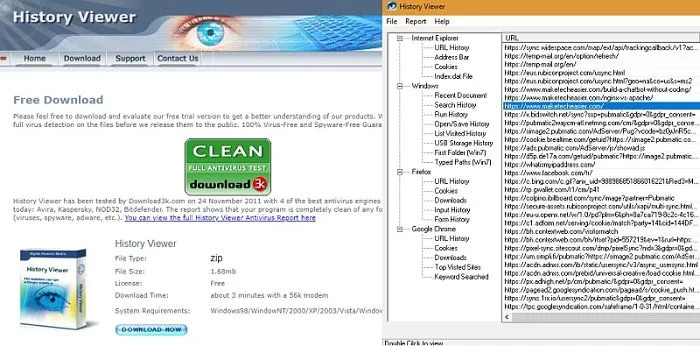 As the History Viewer works on Google Chrome, Firefox, and Internet Explorer, all the research activity drops in the archives. This lightweight software takes only up to 2 MB and works in the background. This way it can be unnoticeable, and best for computers.
The only drawback is that it creates a report-type file where you need to copy and paste each link if you want to visit the sites. Also, it is not possible to know how much time is spent on each site.
How to Track Chrome Browsing History of Another User?
The simplest way to check Chrome browsing history of another user is to simply use the Browsing History tool of Chrome. The way to do so is to first open Google Chrome. At the top right, click on the 3 dots. Search for History. The shortcut on the keyboard is to press Ctrl+H.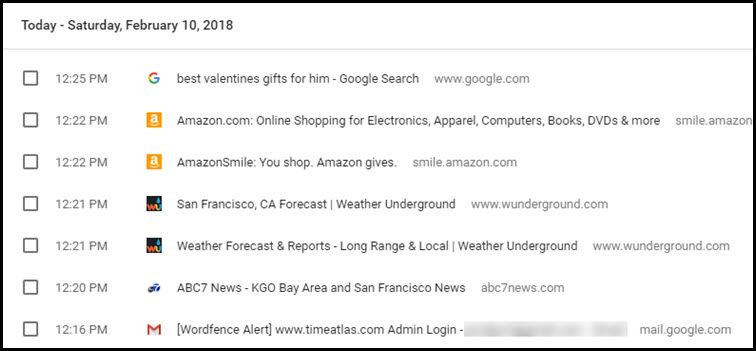 You'll get a list of activities with their date and time. A drawback is that you won't be able to know for how long the person has stayed on that page. However, this is also a good alternative if you're wondering about how to view someone's browsing history from a different phone for free.
By using this tool you can click on each link and it will redirect you to the exact same page that the person has visited if the page hasn't been removed from the internet.
How to Check Browsing History on Safari?
Safari is used on Iphones rather than Android phones. However, it is also an alternative to a free internet history tracker.
To view the browsing history of someone, simply go to their Safari, click on the book-shaped icon at the bottom of the home screen. Then click on the clock-shaped icon to see the browsing history on the phone.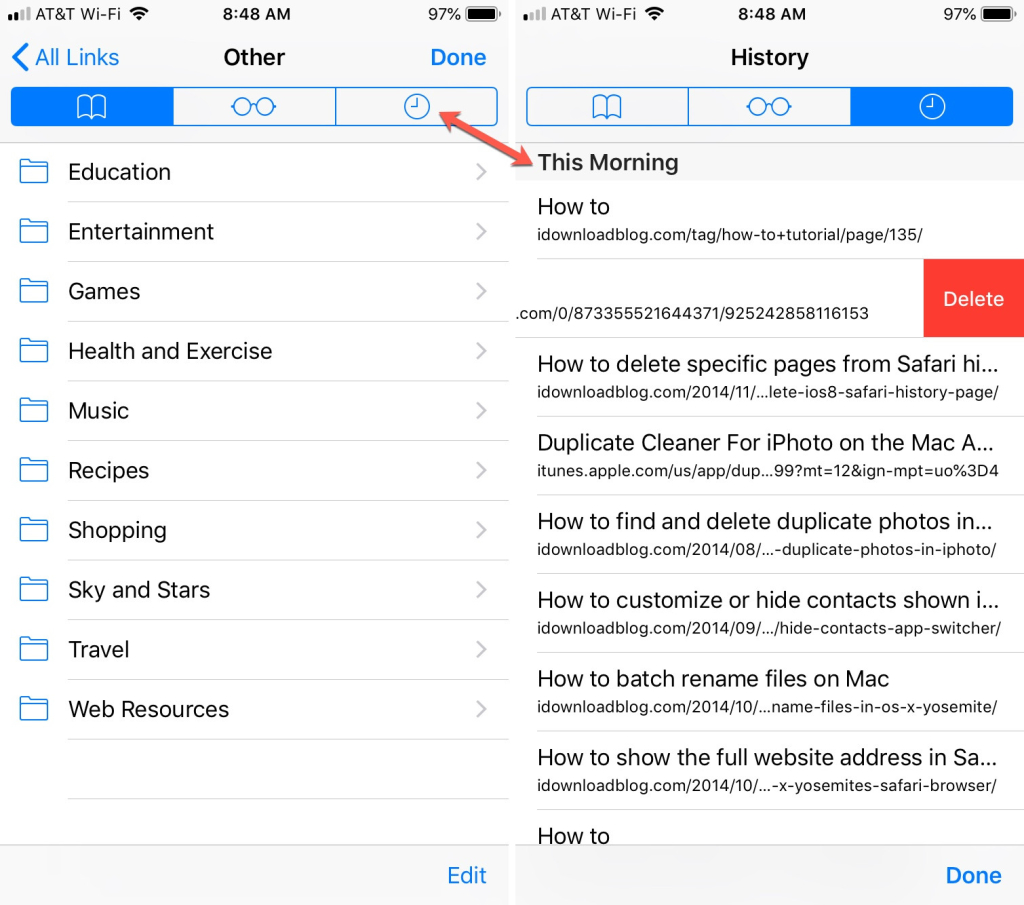 It is possible to manually delete each link or clear the browsing history if you do not want it to be reached. After that, there is no way to recover it. Also, if the person has been using the Private Browser mode, then the activities won't be seen in the history section.
Can You See People's Search History on Wi-Fi?
There is no direct way to see people's search history on Wi-Fi even though they are connected to your router. However, it is possible to set up your router to log in to a browser's search history.
You may need to set your settings to start capturing the data you want. Although, it is important to know that collecting data such as other people's search history is a violation of their privacy.
Can Someone See My Browsing History From Another Computer?
It is possible to access someone's browsing history from another computer or another device such as phones. This can be done by some spy apps that can be downloaded on computers as well.
A simpler way on how to view someones browsing history from a different computer is to log in to your Google/Safari credentials through another device. As we know, the Google account or the Apple ID can be used on several devices. In such a case, it answers the question of how to track browsing history secretly for free.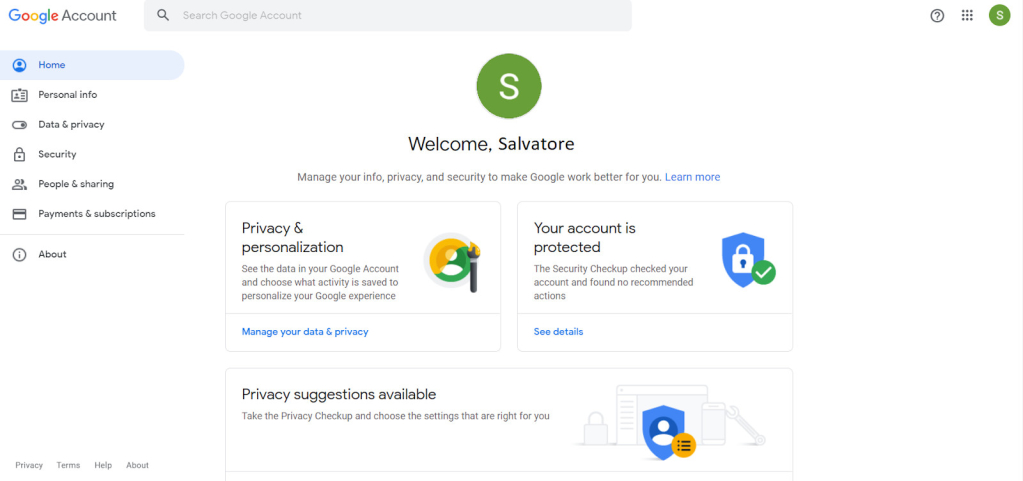 Since it can be possible to log in to the same account from another computer, it can also be possible to view the browsing history. For this reason, it is important to not share your credentials with other people or third parties. They can not only see your browsing activity but also access to personal information, payments, contacts, location and a lot of other information.
How Can I See All Websites Visited on My Router?
All wi-fi routers keep logs of every search activity and internet history. Unless the person uses a VPN (Virtual Private Network), you can always see their browsing history if they have the logging feature enabled in their routing settings.
If you're wondering about how to see someone's search history, you can follow these steps:
Type 192.168.1.1 or 192.168.0.1 on your browser to log in to your browser. You can also check your computer's settings and Network Properties to find the IP address.
Enter the username and password. You can find this information at the bottom of your router if you didn' change them.
Go to the administration page.
Find the section for "Logs".
Click "Enable" if the feature is turned off.
The router will start monitoring and recording every IP address that the person is visiting.
Click on "Logs" to access the browsing history.
The router displays all the IP addresses that have been visited by other people using your wi-fi.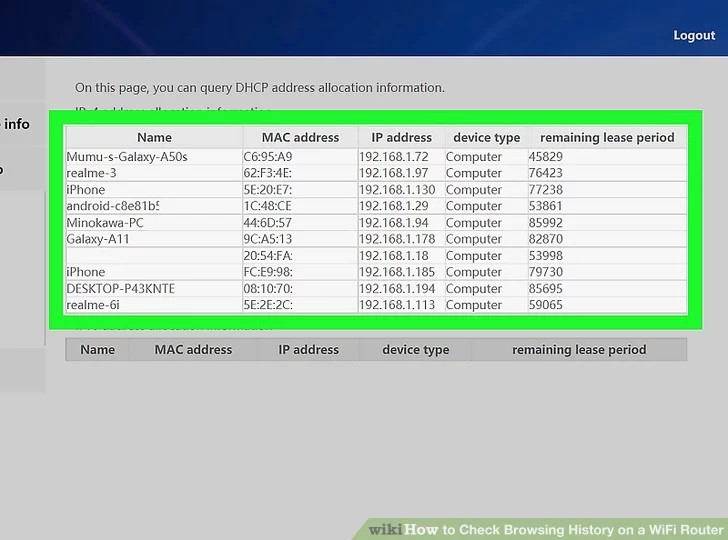 By following these steps you should be able to see the websites on a list and also the devices (with their names) connected to your router. To search for a specific device's activity, you will need to find that device's IP address that you can see next to their name. This way, you can check only that device's activities.
Conclusion
There are several ways to track the browsing history of people. Our recommendation is to decide why you would like to know how to look up someone's internet history. This is because according to your reason there might be different needs as well.
For example, if you're suspicious about your partner, then we would recommend you to use a spy app that is more comprehensive and hidden.
In cases such as child safety, routers can play a good role in keeping your child's activity insight. Hope this article has been helpful for you on how to track web browsing history for all devices.