How to Tap a Cell Phone with Just the Number in 2023
With today's modern technology, learning how to tap a cell phone without touching it has never been easier and more accessible. The reasons why someone would want to monitor a mobile phone may vary. Regardless, the methods we will mention below are mostly suitable for a novice user. Moreover, this article is for education purposes only . You should never tap someone's cell phone for unethical reasons.
Too long to read? Here's a summary of our top 3 spy apps on the market:
Localize – the easiest way to tap a cell with just the number. Location tracking worldwide. Keylogger. Beginner-friendly. Cheap. Invisible. No rooting & No jailbreaking.
Spybubble – our second-best pick for both Android and iOS users. Affordable pricing. Free demo. Spy on social media. Track SIM location. Invisible. No rooting & No jailbreaking.
mSpy – invisible, fast, and reliable for all your spying needs. You can screen record the target device, spy on social media, read SMS, view call logs, and browsing history. No rooting & No jailbreaking.

What is Cell Phone Tapping?
Tapping a cell phone means that you're installing third-party monitoring software to monitor or user's activities or even spying on their cellphone without access.
Cell phone tapping activities can range from spying on cell phone calls – both incoming and outgoing, text messages, etc. Different methods and software monitoring solutions will yield different results.
Before proceeding with performing any of the methods we mentioned, please consider whether your reasons for tapping or spying are ethical. Moreover, ensure that you aren't violating anyone's privacy. Otherwise, you might face legal consequences.
The Best Phone Tapping Method
If you're wondering, "How easy is it to tap a cell phone?" Well, you certainly don't need to employ the skills of a sophisticated hacker furiously typing away at a keyboard. You don't even need to devise a creative way to keep your target on the cell phone for a designated number of minutes.
Contrary to what you might have seen in movies, with the right cell phone surveillance software, you can figure out how to tap a cell phone for free by remotely activating the microphone with just a few simple clicks.
How to Tap a Cell Phone Without Touching It: Localize
Yes, it is totally possible to tap someone's phone without touching it. However, to tap a cell phone without touching it, you will need to use a comprehensive tool like Localize.mobi.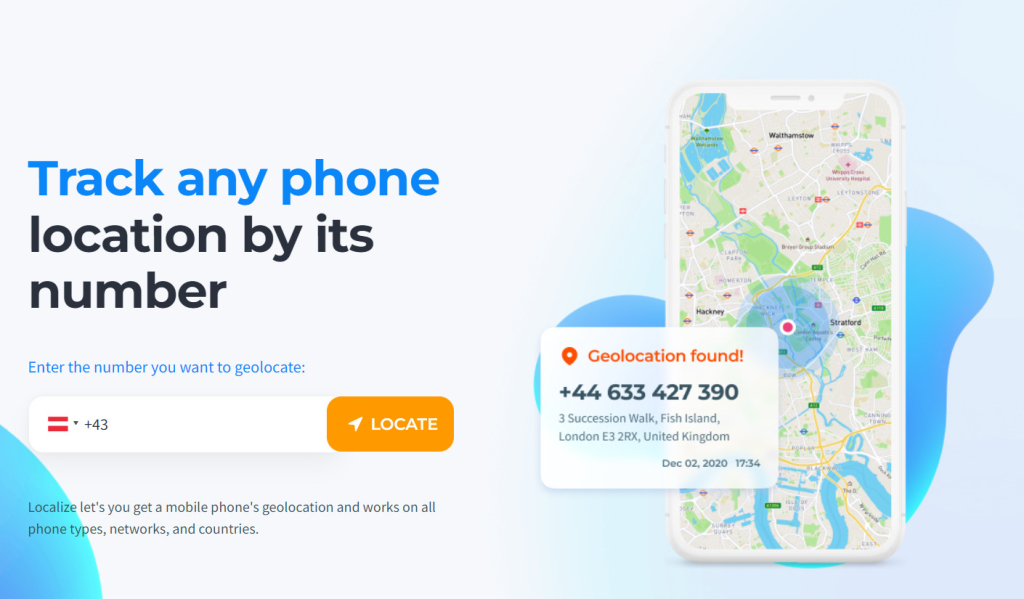 Localize.mobi is a great app that enables users to monitor the location of the target phone with ease. What makes this particular solution great is the fact that it's cost-effective, easy-to-use, and it works remotely. There's a free trial that only costs $0.99. Here's how to tap someone's phone without touching it with Localize.mobi:
Go to Localize.mobi website
Enter the phone number of the target device
Click on "locate"
The location of the desired phone device will be shown.
Can You Tap Someone's Phone without Touching It?
If you've ever wondered whether it was possible to gain access to someone's cell phone without touching it, the answer is yes. You can use a handy cell phone tap software called mSpy.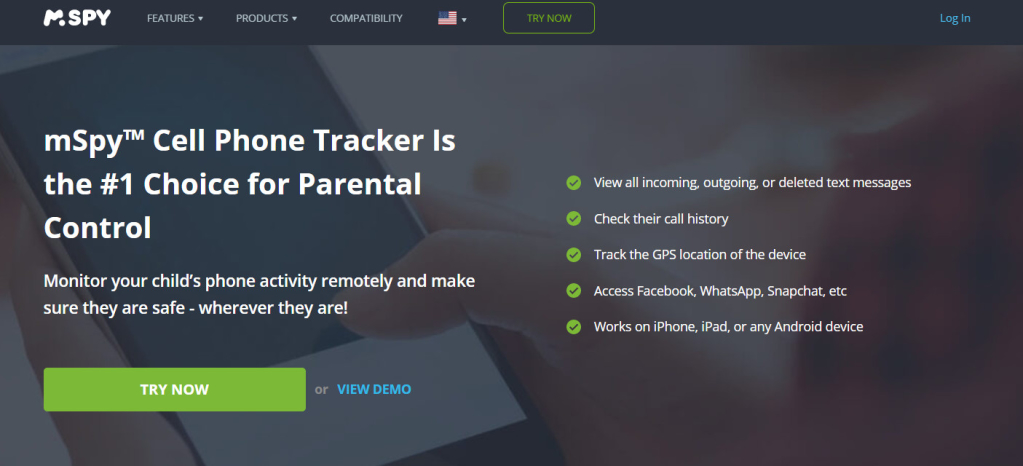 This app will act as your gateway into the target device. Some benefits of using this spy app include:
You will be able to see phone calls – incoming and outgoing phone calls.
Accessing text messages
Accessing media files
Accessing popular social media accounts – Facebook, Viber, Instagram, Skype, Snapchat, WhatsApp, etc.
Tracking the target's location
Easy and quick installation process
This phone spying app is suitable for both iPhone and Android users . Below, you will find a detailed guide on how to tap someone's cell phone without touching it. Let's start.
How to tap an iPhone
Step 1: To tap a cell phone, choose and purchase an appropriate subscription option. Make a choice based on the required features.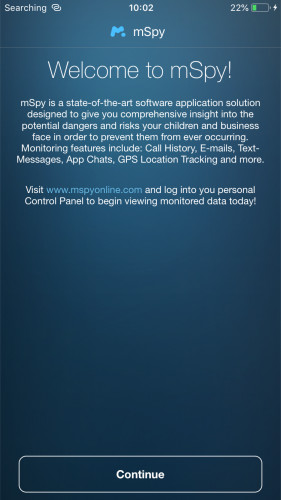 Step 2: Accept the user license agreement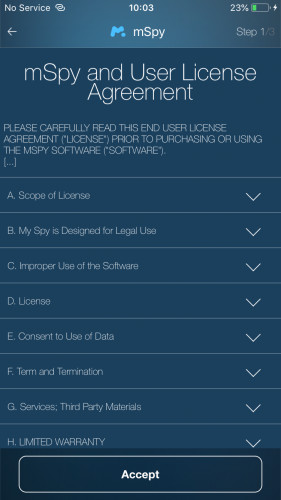 Step 3: Choose whether you'd like to work mSpy in the stealth mode to tap a phone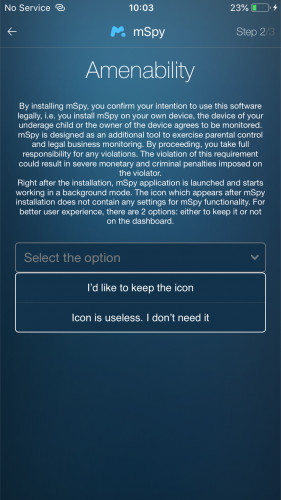 Step 4: Enter the registration code that will arrive at your email address. You will also receive detailed instructions and login credentials.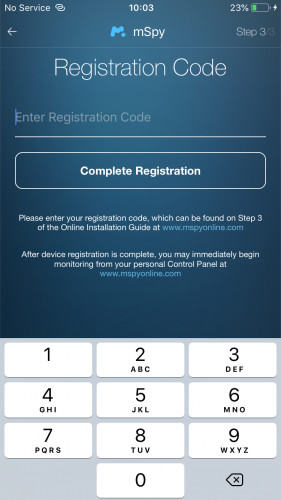 Step 5: Complete your registration, log into your account on mSpy's website and start cell phone monitoring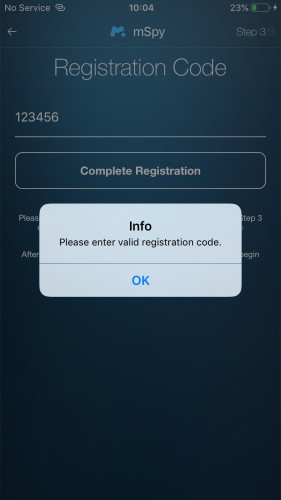 How to tap Android
Step 1: Create an account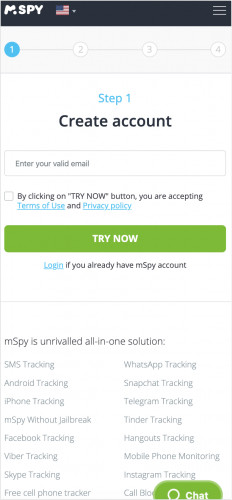 Step 2: Purchase an appropriate subscription plan. Make a choice based on the required features.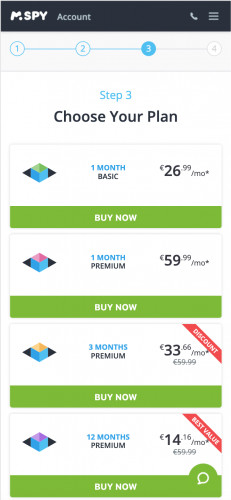 Step 3: Wait for a confirmation email. You will receive detailed instructions and website login credentials.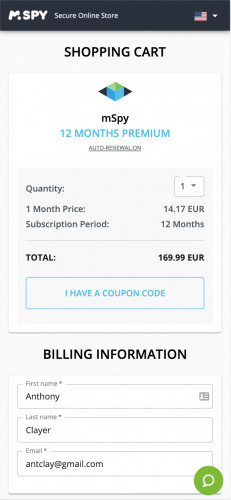 Step 4: Obtain access to the target device. Some features require rooting, so make sure to perform it before installing the app on the target phone.
Step 5: Install the app on the target phone.
Step 6: Log into your control panel on mSpy's website and start cell phone tapping.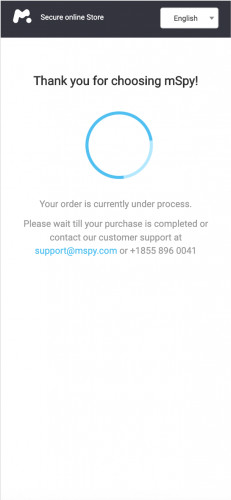 Tap Someone's Phone with Spybubble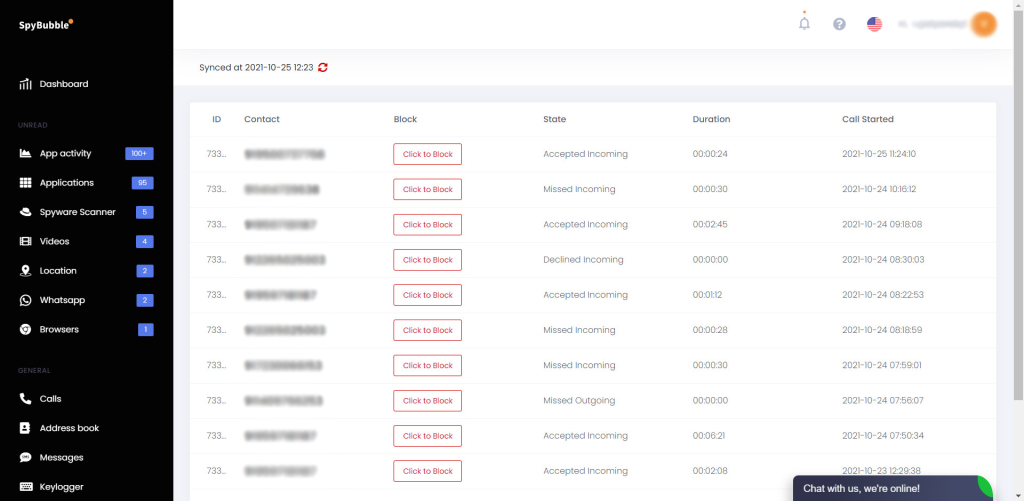 SpyBubble Pro is a cell phone monitoring app that gives you the ability to tap into someone's cell phone and monitor their activity. The app can be used to track calls, text messages, GPS location, and much more.
SpyBubble Pro is a powerful tool that can be used for a variety of purposes, such as catching a cheating spouse or keeping an eye on your children. The app is easy to use and comes with a variety of features that make it a must-have for anyone who wants to tap into someone's cell phone.
erhaps best of all, the app is completely undetectable once installed, so the person you're monitoring will never know that you're spying on them. Overall, SpyBubble Pro is an excellent choice if you need a reliable and powerful cell phone tapping solution.
How to Tap a Cell Phone Using Cocospy
Cocospy is a useful cell phone app that enables users to gain complete control over the target device.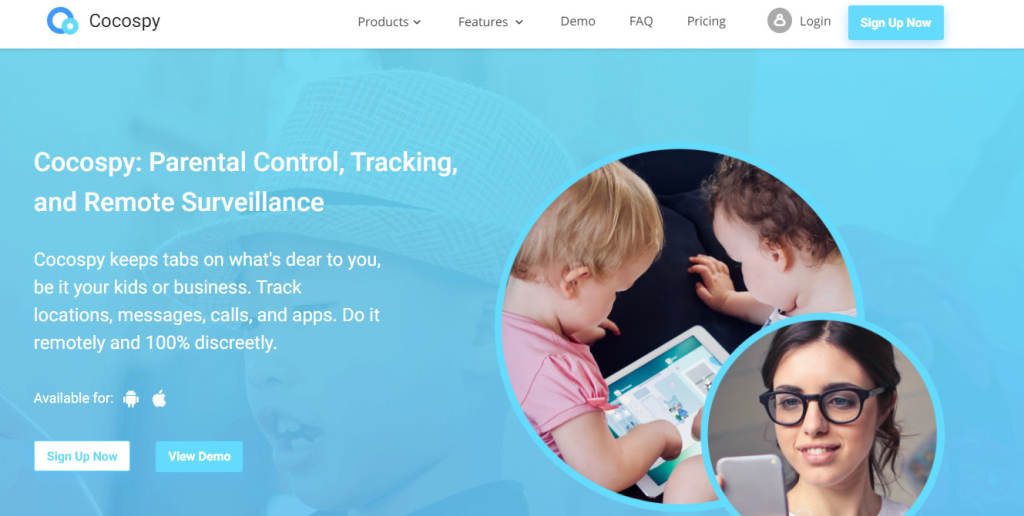 It's an all-around cell phone monitoring app that includes the following monitoring features:
Phone calls tracking
SMS tracking
GPS location tracking
Geofencing
Tracking social platforms – WhatsApp, Facebook, Instagram, Viber
Cocospy also offers a reliable stealth mode. Stealth mode enables you to monitor the phone's activities without being noticed. Although you can install Cocospy remotely on Apple mobile phones, it can't be installed remotely on Android .
For iPhone devices, you will have to obtain the target person Apple login credentials . If you're unsure, you can always try the trial version (demo).
While most features don't require rooting and jailbreaking, some options, such as social media monitoring solutions, only work on rooted and/or jailbroken devices.
How to Tap a Call from Another Phone Using Cocospy
Create your account on Cocospy's website and select a suitable subscription option and make a purchase.
Download the monitoring app and install it on the target cell phone (for Android cell phones). iOS devices don't require a download.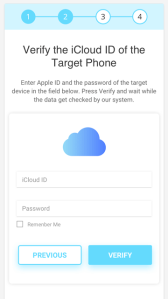 Hide the cell phone monitoring app from the app drawer (for Android devices).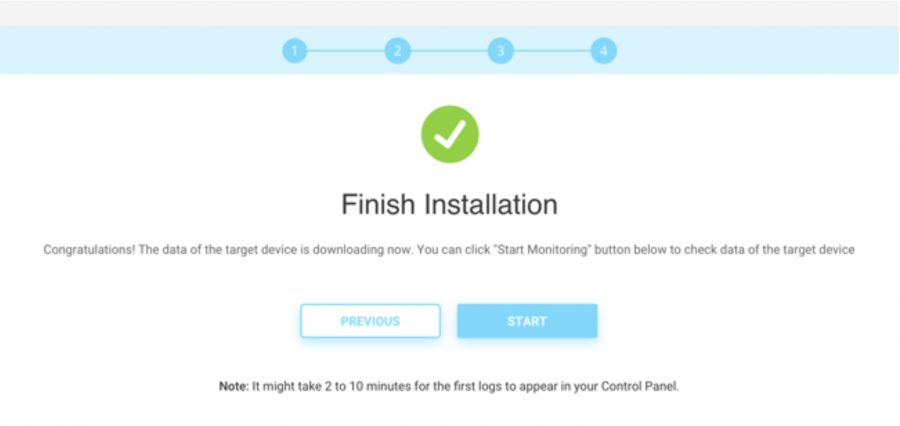 Start call monitoring or other activities.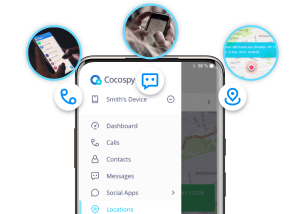 How to Wiretap a Cell Phone Using Spyzie
There are lots of top-rated surveillance apps that give you the ultimate power to find out exactly what someone gets up to on their mobile device.
Spyzie comes highly recommended.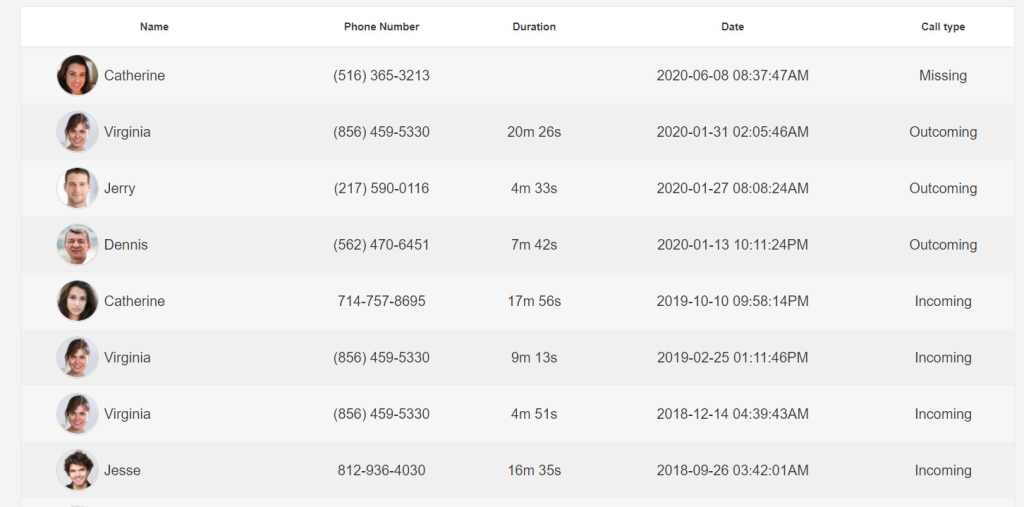 The company has a wide range of spyware products that you can download onto a smartphone to monitor its contents. With that being said, understanding how to tap a cell phone remotely has nothing to do with recording your target user's cell phone conversations.
That's illegal and may also land you some serious jail time. The excellent news is that these products don't have that capability, and you're able to view someone's activities completely legit.
How to Tap Someone's Phone with Spyzie
Identify whether the cell phone you want to tap runs on Android or iOS software.
Go to the company's website and purchase the spyware product designed for your target phone OS.
Next, you'll receive an over-the-air link on the target Android phone.
Follow the on-screen prompts and wait a couple of moments for the installation to complete.
For an iOS-powered phone, you don't need to have physical access to it. Simple login to your control panel and enter the target person's Apple ID and password to sync the cell phone's data with your remote account
and voila! You can now monitor their cell phone activity.
Spyzie spyware is excellent for discreetly viewing your target person's social media cell phone activity, phone call log information, browsing history, and lots more. The best part is you can do it in real-time!
Who Would Want to Tap a Phone?
Parental control – Nowadays, nearly every child owns at least one smart device. The internet is full of threats and predators, so parents want to ensure that their loved ones are safe at all times. This is also the most common phone tapping reason.
Jealous partners – Sometimes, a partner would be suspicious of their significant other so they want to tap a cell phone without touching it. They might have seen them secretly texting or liking someone's photographs on social media. To ensure that they aren't being cheated on, partners often turn to phone tapping someone or using free couple trackers.
Employee productivity – Lastly, employers might want to tap work devices to ensure that their employees aren't wasting any time when working.
How to Bug a Cell Phone for Free
This is probably the most common question when it comes to tapping cell phones. Although it would be awesome to be able to do it for free, the truth of the matter is that it is simply not possible.
However, a lot of websites advertise free phone tapping solutions. Moreover, some websites even go as far as to claim that they can tap a phone in a minute, only by entering the victim's phone number.
We strongly advise you to stay away from free websites. These websites often prompt you to either complete a survey or download sketchy installation files. These files are known to be laced with malware, ransomware, adware, and other malicious software.
That is precisely why we mostly discuss paid solutions in this article. Asa general rule of thumb, stay clear of these fake websites and services.