How to Spy on Someone's TikTok Account?
Do you want to know exactly what your partner or children are up to on TikTok? Then simply follow our guide in which we tell you the best way to spy on someone's TikTok account. We also tell you about some other key ways in which you can track someone's TikTok, so read on to find out how you can put these tools to good use.
What's the Best Way to Spy on Someone's TikTok Account?
Are you looking for apps that monitor TikTok? Then look no further than Spybubble!
Spybubble is not only simple to use and fast to install, but it allows you to see everything someone is doing on TikTok. Once you have successfully installed this TikTok tracker, you can put your feet up on the couch as Spybubble will record all of your target's TikTok activity, which you can access at any time, 100% remotely through the Spybubble dashboard. 
Another app that works really well to spy on someone's TikTok is uMobix, and it stands out in comparison with mSpy.
How to See Someone's Activity on TikTok?
Spybubble is a TikTok tracker app that, once installed, records everything someone does on their phone, including all of their keystrokes and viewed content. Spybubble records this information and sends it via the internet to your Spybubble account, where you can access it whenever you please.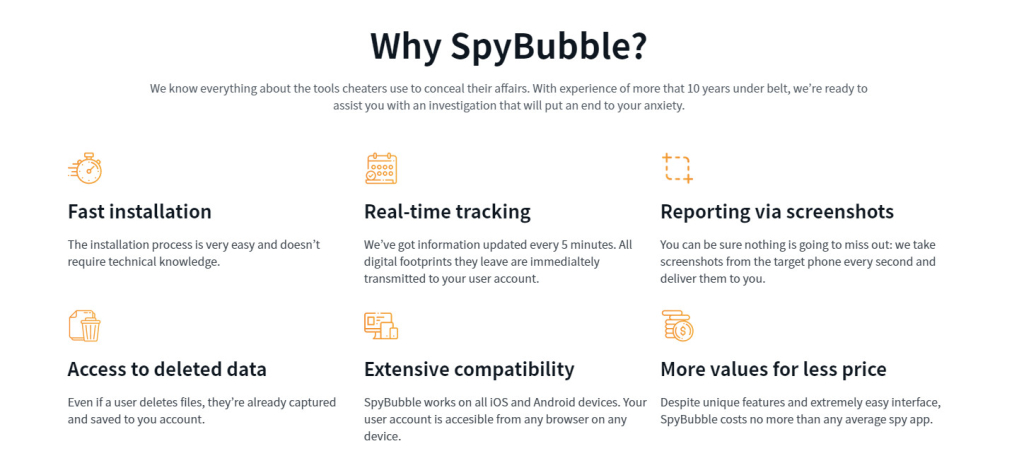 Spybubble records the following TikTok content:
Private messages
Duration of time on TikTok
When your target logs in and off
Comments
Likes
For Spybubble to work, you must install it on the target's (person you want to track) phone. After you have successfully installed Spybubble, the app runs in the background, and the target has no idea that all of their TikTok activity is being recorded!
Check if your phone is compatible with Spybubble Pro.
.
How Much Does SpyBubble Cost?
Currently, Spybubble does not offer a free trial. However, the number 1 TikTok tracker app offers a range of different packages for everyone's budget. Check them out below:
Cost of Spybubble For Android
1 month – $29.99
3 months – $59.99
6 month – $99.99 – only $33.33 per month
12 months – $179.88 – only $14.99 per month
Cost of Spybubble For iPhone
1 month – $29.99
3 months – $49.99
6 month – $79.99 – only $26.66 per month
12 months – $149.99 – only $12.49 per month
Why Use Spybubble to Spy on Someone's TikTok Account?
Spybubble is the easiest and simplest way to spy on someone's TikTok account and comes lowed with the following features and benefits:
Spybubble records all TikTok activity, including direct messages, posts, comments, when they logged in, and likes.
Remote installation process for iOS device
All TikTok activity is saved and can be accessed at any time via the Spybubble dashboard
Complete entire installation in just a few minutes
Spybubble is undetectable because it is a hidden app
How To Install Spybubble on Android:
Head to Spybubble's homepage and create an account
Click "Sign In" and then "Get Started"
Choose Android
Pick the type of Android device you are installing the app on
Turn off PlayProtect on the target's phone
Click download on the APK file and hit install
Sign in to your Spybubble account and click TikTok on the menu on the left-hand side and start viewing all of your target's activity!
To install Spybubble, you need physical access to your target's phone; however, the whole installation is very quick and can be completed in under 5 minutes. Once installed, Spybubble will start recording what your target is doing on TikTok and send it to your Spybubble dashboard.
How To Install Spybubble on iPhone:
Sign up at Spybubble
Log in to your account and select"Get Started"
Tap iOS.
Choose the type of iPhone the person you want to track uses
Take control of the target's iPhone and turn on the iCloud backup
Navigate back to Spybubble and type in the target's Apple ID login credentials
Hit "Finish"
Open the Spybubble dashboard and click TikTok, which can be found on the left-hand side menu, and start viewing your target's TikTok activity
Thanks to Spybubble, you can install this TikTok tracker app remotely. As long as you know the target's Apple ID login details, you can set up Spybubble 100% remotely. Once installed, all of your target's future TikTok activity will be recorded for you to see!
Are There Other Ways To Spy On TikTok Accounts?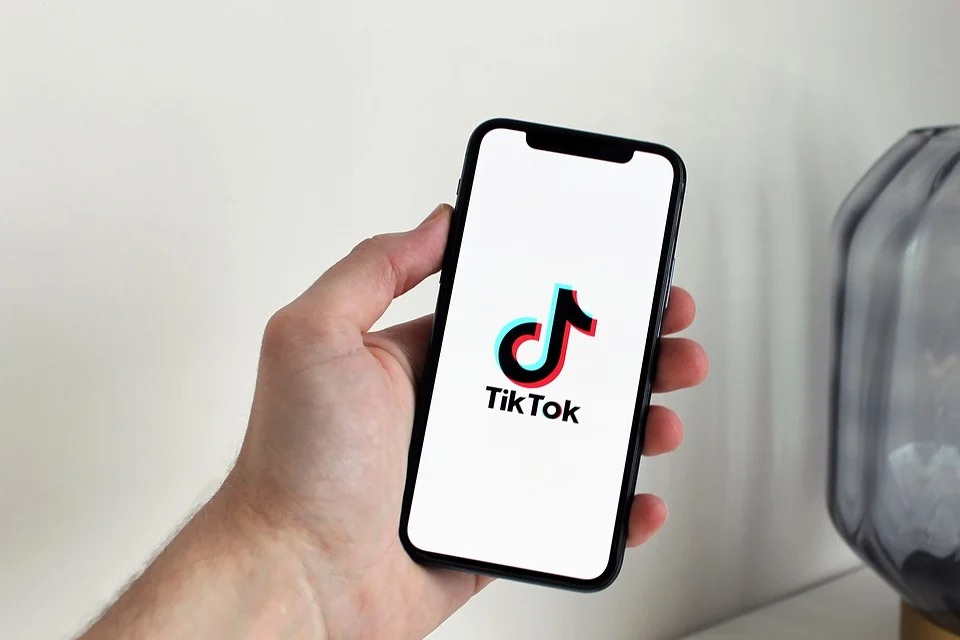 If you don't want to use a TikTok spyware app to monitor someone's TikTok activity, you need to find out their password and log into their account. The best way to access someone's TikTok account is to use either of these methods:
Password reset – If you have access to the target's email address, you can reset their TikTok password. Simply head to TikTok, click forgot password, enter the target's email, open the reset password link, which will be sent to the target's email, create a new password, and log in!
Install a keylogger on the target's phone – A keylogger is a piece of software that can record every single keystroke a user makes on a device. After installing a keylogger, you will be able to record the keystrokes your target makes when logging into their TikTok account, instantly revealing their password!
The downside to logging in to someone's TikTok account to view their activity is that your target will be alerted to your sign-in. This means you will only be able to briefly view what they have been up to before they change the password and block your access. This is why we recommend Spybubble because, with their spyware app, you can view all of someone's TikTok activity continually without the target being alerted.
Is Spying On TikTok Important?
TikTok is filled with bizarre content and lots of sexually charged videos. As teenagers and children can be easily influenced by toxic content, it is extremely important to protect them from damaging media. On TikTok, users can also leave comments and send private messages. To ensure your partner is being faithful and to protect your children from talking to creeps, it makes sense to know exactly who they are communicating with and the content of their messages.
What is the Best Spy App For TikTok?
The best TikTok tracker app is Spybubble. With this app, you can view everything someone is doing on TikTok 100% remotely. As the app runs in stealth mode, your target will never know they are being watched!
Can You Monitor TikTok?
It is possible to monitor TikTok by using TikTok spyware. The top-rated TikTok spyware is Spybubble which lets you monitor all TikTok activity remotely via a sleek dashboard.
Is TikTok a Spy App?
Currently, there is no evidence that TikTok collects data in a different way from other big social media companies like Facebook or Instagram. However, TikTok's relationship with the Chinese government has concerned many security experts.
Should I Let My Children Use TikTok?
It is recommended you keep a close eye on the type of content your child is consuming on TikTok. While the app is filled with lots of fun and innocent videos, it also has lots of content that is not suitable for children.
Is It Possible To Know When My Child Is Logged Into TikTok?
Thanks to Spybubble, you will be alerted whenever your child starts using TikTok. You will also be able to instantly see exactly what they are doing through Spybubble's dashboard and at what time.
Conclusion
Unfortunately, TikTok is not just cute cat videos and silly dance routines. TikTok is now filled with all kinds of adult content and dangerous misinformation. You combine this with the fact that TikTok has a private message function, it becomes clear why you should know what your partner or children are doing on this app.
Fortunately, with Spybubble, the best TikTok tracker on the market, you can monitor everything someone is doing on TikTok without them knowing! Try this amazing app out today and keep your family safe!