How To Monitor Snapchat (Parents' Guide)
One of the best selling points of the internet is that you can be whoever you want. Is that a good thing? No, not really. If you want to join any social media platform as a 25-year-old female nurse from Washington, you can. The social media platforms have no verification process to verify that you're a nurse or even a woman.
It's a major problem, especially when you're raising teens. Unlike a few decades ago, kids these days have access to phones at a very young age. They have access to all kinds of apps on Google Playstore and the App Store.
If your kid wants to join a platform such as Snapchat, there is an age limit. Imagine your child on Snapchat, surrounded by potential predators. According to Snapchat's terms of service, no one under the age of 13 can create an account or use their services.
If your child is under 13, can they use Snapchat? Yes and no. Remember, there is no verification process, so your child can tweak their age to fit into their desired age bracket. It's up to you to monitor what your child does with the app.
So, if you're ready to learn how to monitor Snapchat, keep on reading.
The Dangers of Snapchat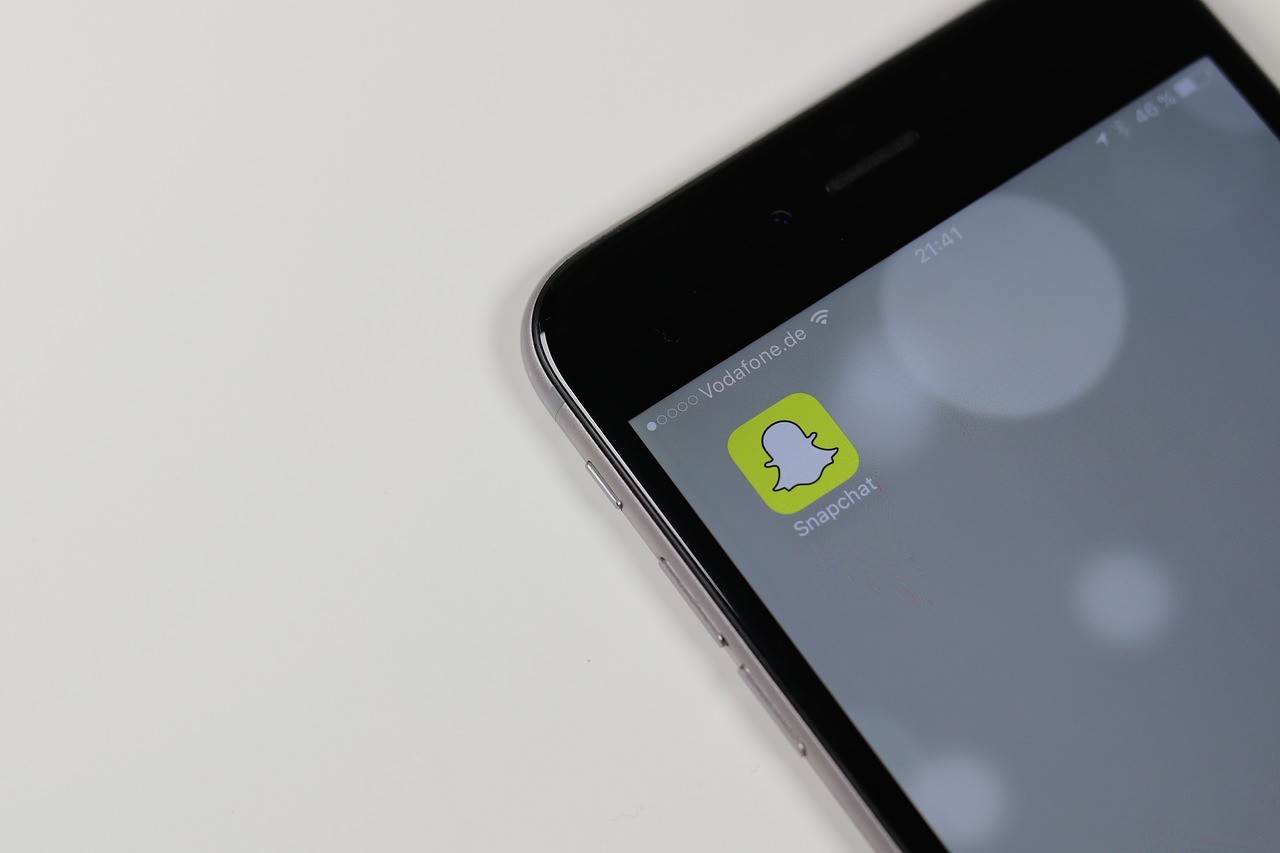 Unlike Facebook, if you post something on your feed it remains on your unless you delete it, on Snapchat, nothing is permanent. The Snapchat stories auto-delete after 24 hours and individual snaps disappear once the recipient views them.
The problem with this is how people can use such features. If anyone wants to send raunchy text messages and images, they can. It will disappear, and if anyone tries to screenshot it, they'll know.
In addition to this, Snapchat has tons of explicit content. It's like Twitter or Reddit; on the surface, they're family-friendly apps, but if you dig deeper, you'll find a lot of explicit content. And while the algorithms can filter out age-inappropriate content, it takes just a few clicks to tweak your age.
The point is that most of the safeguards put in place by Snapchat are easy to by-pass; thus, it's up to you to institute parental control. So, it's no wonder that you're looking all offer the web, finding resources that will show you how to monitor Snapchat. Luckily, Snapchat monitoring is not as hard as you might think.
Learn how to monitor Snapchat and limit your child's exposure to age-inappropriate content.
How to Monitor Snapchat on iPhone or Android
Asking for the phone and passwords is great and all but you'll get very little information. Plus, it's not really spying if your kids can delete everything before they hand in the phones.
So, how do you monitor Snapchat messages? The most effective means is using spying apps for Snapchat. However, with spying apps, the biggest issues are compatibility and tracking style.
If you're using an Android or iPhone, you can use monitoring apps such as:
Hoverwatch Snapchat Tracker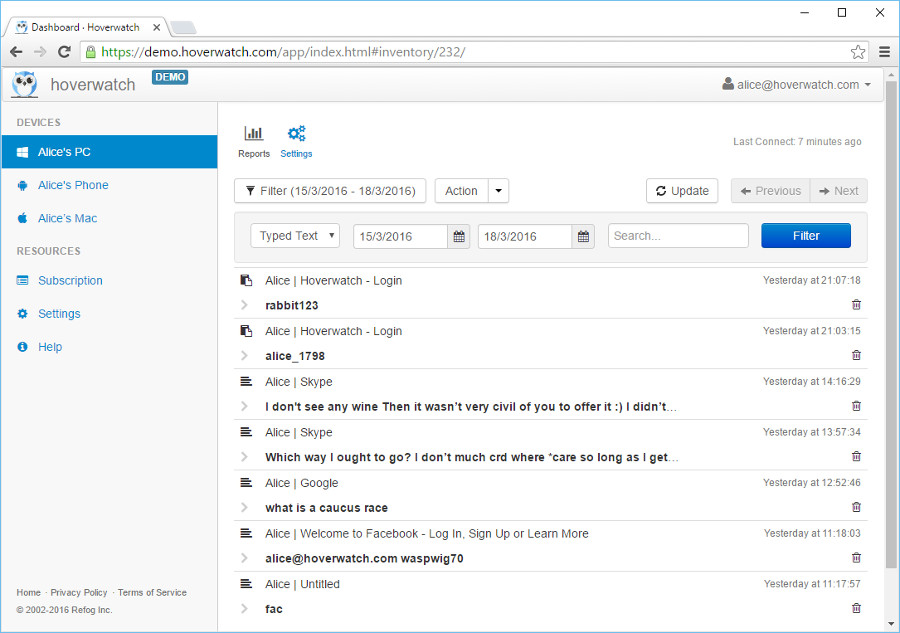 The Hoverwatch Snapchat monitoring app is compatible with Android, Mac OS, and Windows. It's a comprehensive app that spies on almost everything your kid does with the phone. It can even take random selfies to let you know what your kid is doing and where they are.
It's unique in that it takes screenshots of messaging apps. Can Snapchat be monitored by parents? Yes, and Hoverwatch is the perfect tool for Android users. It will screenshot whatever your child is doing on all social media apps.
If your kid has two accounts; a family-friendly Snapchat account and another burner account, Hoverwatch will screenshot everything on both accounts. You'll know who your child is talking to, what they are saying, and what they view.
You'll get to see whether the discover section is kid-friendly or not. This, however, comes at a cost; you'll need to install the app on your phone and your child's phone. You'll also need to choose a package depending on the features you want. If you're unsure, you can choose the free trial period and see what the app can do.
How To Monitor Snapchat for Free with Cocospy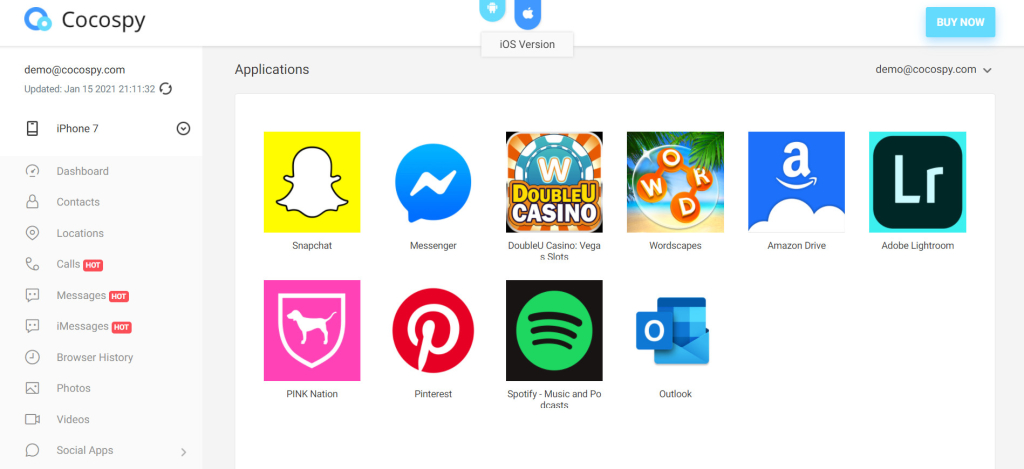 Parental control is tricky, especially when dealing with social media. Fortunately, with Cocospy, this is no longer an issue as you can monitor whatever your child is doing on the internet.
The app is compatible with iOS and Android. It offers a wide range of spying features, including Snapchat monitoring for parents. It also has a stealth mode that allows parents to monitor their children undetected.
To unlock these features, you'll need to access the Cocospy website and sign up. You'll need to select the type of device you're spying on and your preferred plan. Another page will pop up, and you'll fill in your kid's name, age, and device.
Once this is done, you'll need to install the app on your kid's phone. After you've completed the setup, access the dashboard and wait for the magic to happen. Depending on the plan you choose, you'll have access to their Snapchat details, calls, contacts, text messages, gallery, browser history, etc.
If you've ever wanted to learn more about your kid, this is it. You'll figure out what your kids like, how they communicate, what they search online, etc.
Do you get to read the conversations? Yes, you'll read the whole conversation.
How To Monitor Your Child's Snapchat with FamiSafe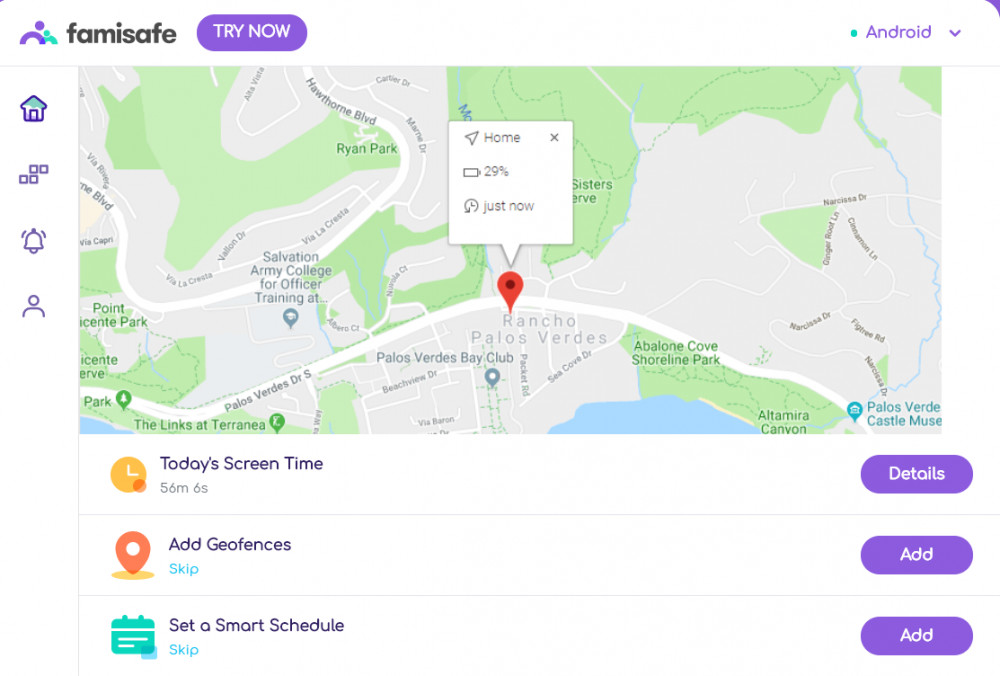 As a parent who's interested in monitoring Snapchat use, you can use a Snapchat monitoring app like FamiSafe. It's an app that's compatible with iOS and Android. The app has been installed by over 1 million users and has a 4.7-star rating on both the App Store and Google PlayStore.
Like any spying app, you'll need to install it on your phone and your kid's phone. You'll need to choose a payment plan from the three available payment plans. There is a monthly plan, a quarterly plan, and an annual plan. The longer the plan, the cheaper it is and the more devices you can monitor.
With FamiSafe, you can monitor Snapchat, and if you think your child is addicted to the Snapchat app, you can block it. You'll need to access your dashboard and block the Snapchat app remotely.
You can also set app usage on the dashboard. It's a great way to improve productivity, especially when you're not at home. You can either block your child from using Snapchat or limit usage to several minutes a day.
And it's not just Snapchat; you can replicate the limiting feature with any other social media platforms and sites. You can also monitor the real-time location of your child's device.
Snapchat Monitoring on iPhone with Spyzie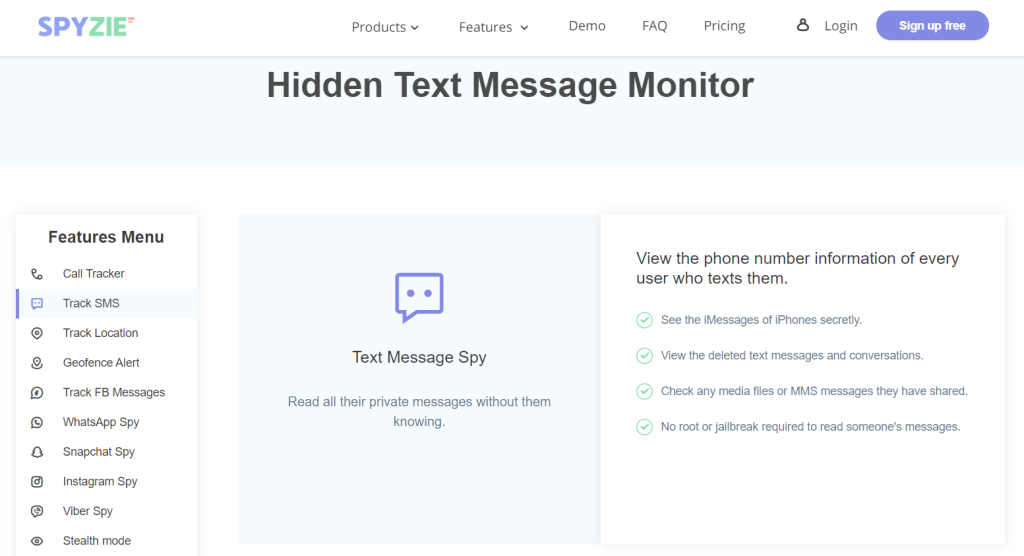 If you're keen to learn how to monitor Snapchat, Spyzie might be your answer. As you would expect with any spying app, you'll purchase a subscription, install the apps on your phone and the target phone, access the dashboard, and start monitoring. Once the Spyzie app is installed on the target device, a temporary icon will appear but disappears after the setup is complete.
What kind of information can you view? You'll have access to messages sent and received. It will track the device remotely. You can also view pictures & videos shared on Snapchat or any other social media apps.
You'll also have access to their browser history and bookmarked sites.
And the best part is that you don't have to root or jailbreak your phone to use this app.
How To Track Snapchat with Spyic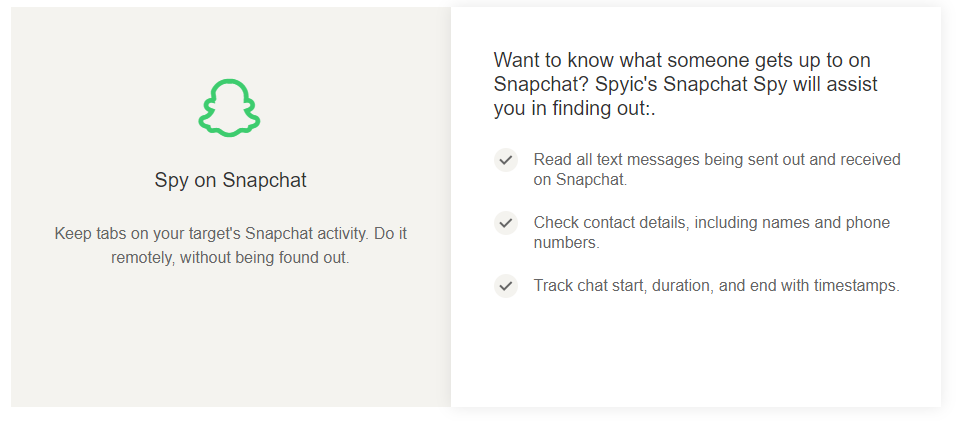 Spyic is similar to the other Snapchat apps we've reviewed. However, it has a few features that give it an edge over the others. For example, it has a powerful keylogger that can fetch Snapchat passwords.
It also allows you to see text messages or other details that your kids had deleted from their Snap. If you're worried about the data falling into the wrong hands, Spyic does not store any of the data on their servers.
What else can the app do? It can track locations, monitor calls, and allows users to record the calls, gives you access to browsing history and SIM card monitoring.
Can I Monitor Snapchat Without Jailbreaking?
Yes, you can monitor Snapchat without jailbreak if you use a dedicated no-jailbreak Snapchat monitoring solution. For example, mSpy offers a separate "without jailbreak" option, which allows you to monitor someone's Snapchat easily and conveniently. Here's what you need to do:
Find out your target's iCloud credentials
Activate iCloud backup
Purchase mSpy's no-jailbreak package
You'll receive an instructional email. Make sure to set it up correctly.
Go to mSpy's website and log into your personal control panel. Navigate through the dashboard, locate the Snapchat app, and check out all activity.
How Do You Trace a Snapchat Account?
In 2019, an 11-year-old kid traveled 200 miles to meet up with a Snapchat "friend." The child took his brother's car and drove across South Carolina to meet the "friend." He got lost and pulled up next to a police officer to explain his situation.
Do the parents know what would have happened to this kid if he had met up with the "friend?" According to this 11-year-old boy, he was going to live with the Snapchat friend.
Similar situations have occurred all over the world. Some of which could have been avoided if the parents tried spy apps for Android phones to know who their child was communicating with.
You can trace the person behind the account by conducting a Snapchat username reverse lookup. You can also search their username on Google as most people use the same name for most of their social media accounts.
If that doesn't yield much, you can conduct a reverse image search using the user's photos. If they use their own pictures and videos across all accounts, you should be in a position to track down their name, friends, and even location.
How to Monitor Snapchat for Free?
Yes, you can. As mentioned earlier, you can always ask your kids for their phones randomly or at the end of the day. It's not the most effective; thus, you might want to figure out another way to monitor your child s Snapchat.
Parents need to know what their children are doing with their phones, and you can accomplish this by installing a spy app. The only issue is that most Snapchat monitoring apps require you to sign up and choose a payment plan.
Fortunately, an app such as Hoverwatch has a free trial period. You'll have three days to monitor your child before the trial period lapses. During the three days, you can figure out whether your kids need stringent parental control measures.
What is the Best App to Monitor Snapchat?
The biggest challenge when raising kids is instituting parental control even when they're out of sight. Fortunately, with the five apps we've listed, you can track what your kid does on the internet.
You can try Hoverwatch and capitalize on the free trial to figure out if it's worth paying. FamiSafe is another good option as it lets you block access to Snapchat, especially if you want to limit access to social media sites.
The other apps are also useful, but it's up to you to figure out which app offers the best way to find out someone's Snapchat password.