How to Find Someone's Name from Address: the Ultimate Guide
Have you ever wondered who lives in a certain house on your street? Or are you moving to a new neighborhood and want to find out who you're going to be living around? You might be wondering if there's any way in which you can find someone's name from their address. This article will tell you some of the best ways to do this. Let's dive right in.
How Can You Find Someone's Name from Address?
There are two ways in which you can primarily search for someone's name from their address. The first is to find an investigator or use an offline method to find the person's name. The second one, on the other hand, is to use a people search tool. This article discusses both methods and tells you which is the most effective.
Find Someone's Name from Their Address Offline
There are three ways in which you can primarily find someone's name offline. The first is by putting on your investigative hat and finding out for yourself. If you're doing this to find out who your new neighbors might be when you move into a new neighborhood, you can easily do so. However, if this is because you want to look for a person involved with some criminal activity, this could be dangerous territory for you to venture into.
The next method is to hire an investigator to do this for you. This is a much safer option if you're trying to find the name of a person involved in some kind of criminal activity. However, it can also be fairly expensive for some.
The third method is to look up the person's name based on their address in your local city directory. These are easily available in your local library and make for an effective way of finding someone's details. You can find these details by searching alphabetically, and you'll get all the details you need.
However, the disadvantage of using this third method is that if the person happens to change their address, it doesn't reflect immediately in these offline resources.
Find Someone's Name Using Reverse Address Lookup Tools
If you'd much rather use an online method to find someone's name from their address, you can use a reverse lookup tool. This is a one-stop solution to find a name from someone's address. You can easily find these on any search engines, such as Google or Yahoo, and then access their search directory to get the information you need.
Intelius – Best Tool to Find Someone's Name from Address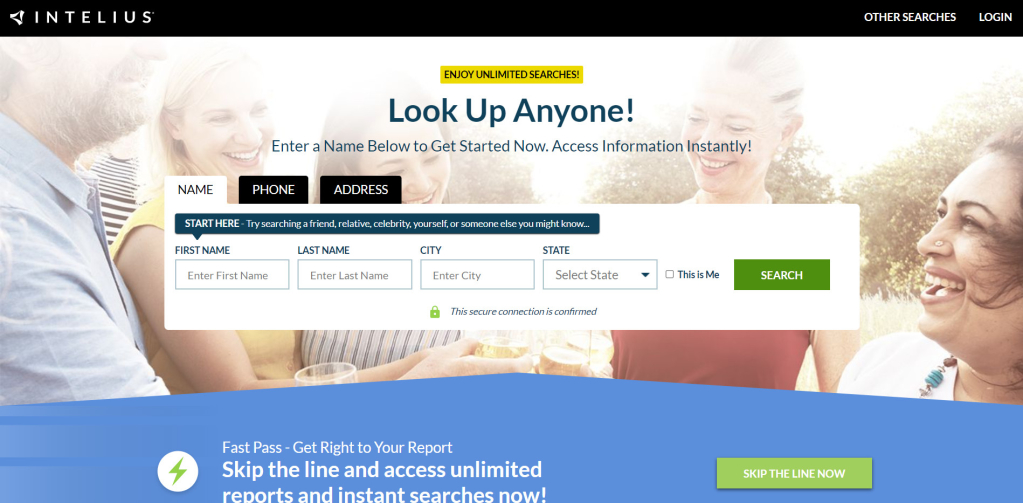 Started in 2003, Intelius has possibly the best database of information such as names, addresses, mobile phone numbers, landline phone number, background info, and more. It's an easy-to-use tool that allows you to search for all the information listed above, including finding someone's name from address. Additionally, it can also tell you whether a number is a cell phone or a landline.
The tool offers accurate background information on any person, which allows you to fully rely on the details you receive. Further, Intelius also has approval from the FCRA to provide aggregated data when accessed via paid subscriptions, so you know you're in good hands.
Adding to this is the fact that you can avail yourself of a 5-day trial at just $0.95 to see if Intelius is the right fit for you.
The pricing plans for this people search tool are listed below:
| | |
| --- | --- |
| 5-day trial | $0.95 |
| Reverse phone number lookup (unlimited reports) | $34.95 |
| Criminal record search (one report) | $29.95 |
| 24-hour people search plan (unlimited) | $19.95 |
| Intelius Premier (unlimited) | $19.95 |
Pros
Offers accurate and concise information
Comes with an easy-to-use interface
Cons
Lack of transparent pricing policies
Spokeo – Free Tool to Find Name from Address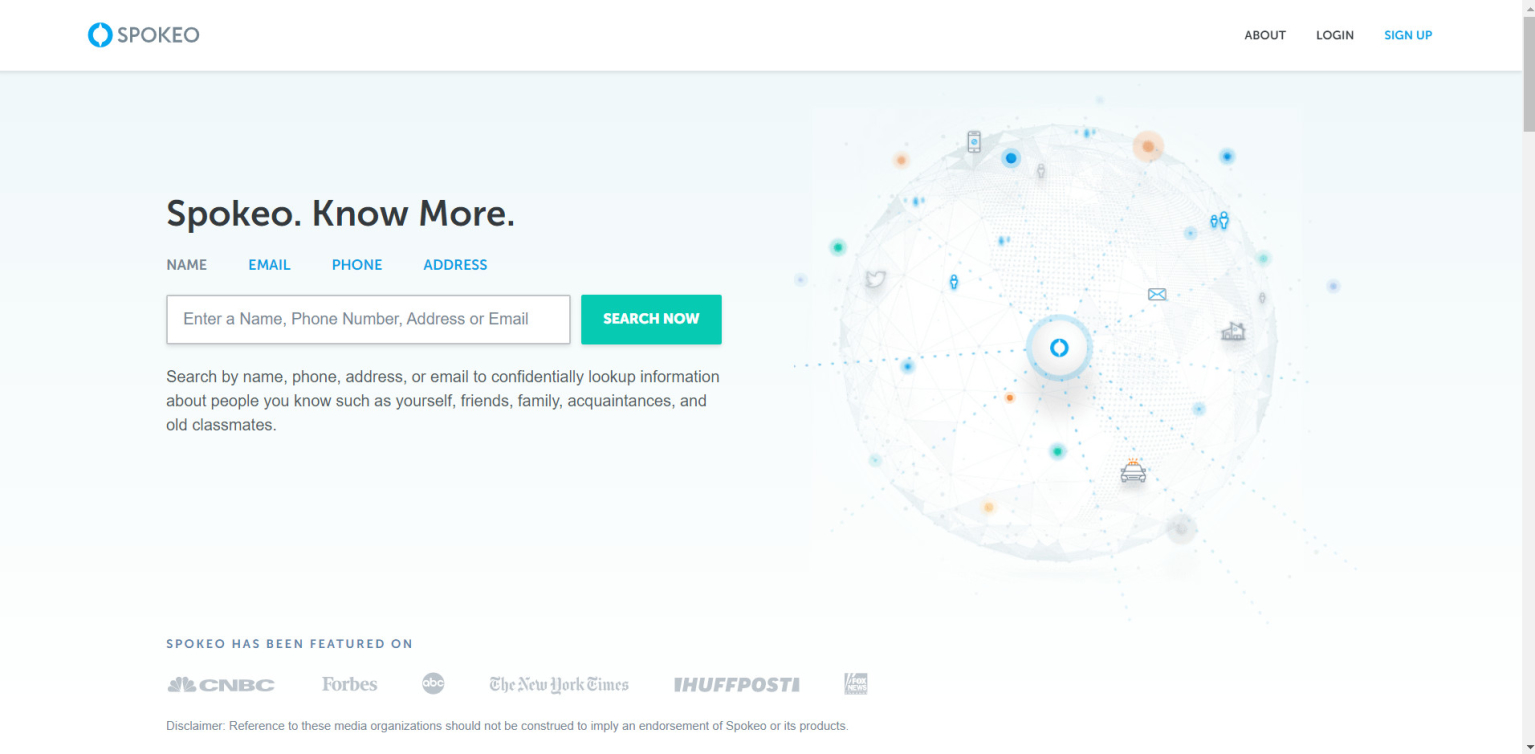 It offers both a free and a paid version, although the former offers limited information about the target being searched for. The paid version, for example, comes with a geo grouping function that can help you aggregate all your searches based on their locations.
Spokeo is possibly one of the best and largest databases to find information about a person, company, or any other institution online. It is highly accurate and offers quick results, all via an easy-to-use interface. This was started in 2006 and is now a powerful name and address search tool.
Given below are the is the pricing per month for the various subscription plans this tool offers:
| | |
| --- | --- |
| Business (200 reports) | $35.95 |
| Professional (500 reports) | $19.95 |
| Team (700 reports) | $119.95 |
Pros
Offers highly accurate information across searches
Comes with 10+ years of experience in the field of data management
Offers a 30-day free trial
Cons
The free trial offers very limited features
WhitePages – Reverse Address Lookup Tool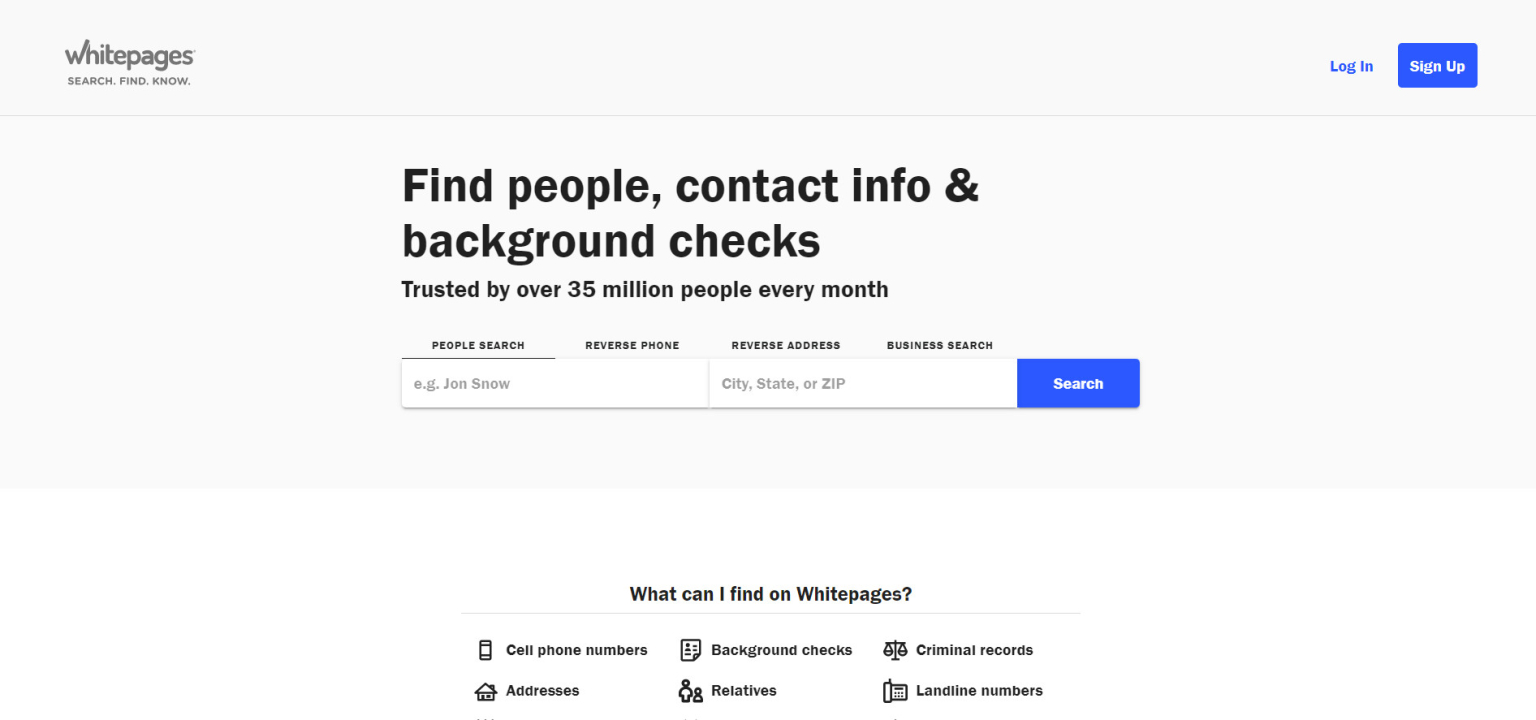 WhitePages is one of the best online address lookup tools you can use if you're wondering how to find a person from their address. This is a tool that's received approval from the FCRA and has wide-ranging data that's updated in real-time. Apart from using this tool to search for a person using their address, you can also search for information using names and social media handles.
The website offers a seamless user interface that's easy to use, and it offers accurate information across searches worldwide.
Given below is the monthly pricing for the various subscription plans this tool offers:
| | |
| --- | --- |
| WhitePages annual subscription | $29.99 |
| Contact bundle | $7.99 |
| Background report | $9.99 |
Pros
Quick customer response
Has FCRA approval
Offers the option to delete data
Cons
Scaling the service isn't the easiest
Golookup – Reverse Lookup by Address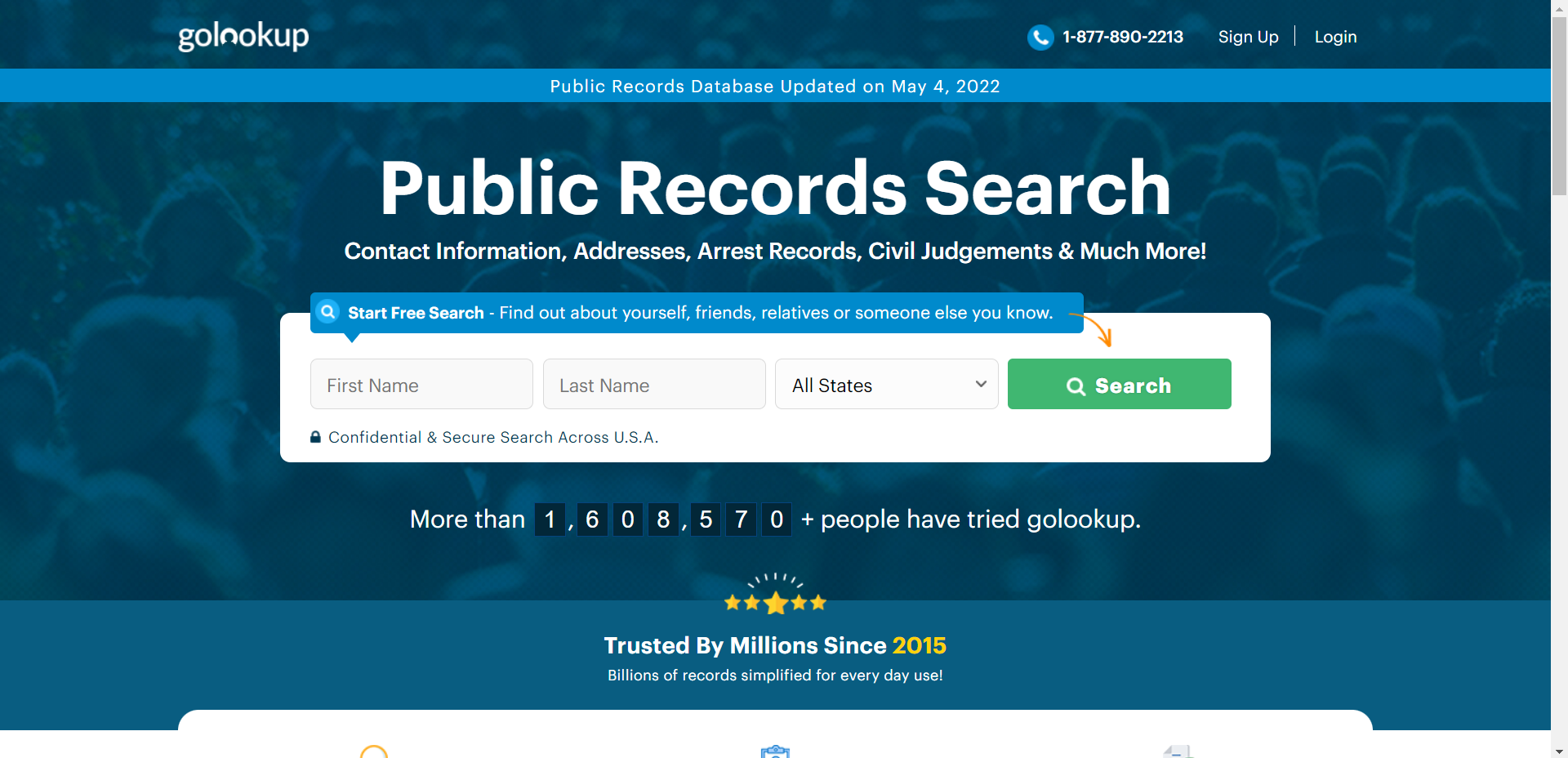 Golookup is another people search service that you can use to find a name using a person's address. You can also use this to find other details such as their phone number, criminal records, social media accounts, landline number, and more.
It can be used for various purposes, such as finding a lost loved one, verifying information when hiring candidates, checking someone's criminal records, searching for information about a company, and so on.
Given below are the is the pricing per month for the various subscription plans this tool offers:
| | |
| --- | --- |
| Monthly Membership | $22.83 |
| Three-month subscription | $52.38 |
| Five-Day Trial | $1 |
Pros
Offers a 5-day free trial
Comes with a money-back guarantee
Allows for anonymous searching
Cons
Requires a monthly subscription
How Do I Find Out Who Lives at an Address?
You can find out the name of the person at an address using a reverse name lookup tool like Spokeo. It offers details about their name, mobile number, criminal records, and a lot more.
How Can I Find Someone without Knowing Their Name?
If you want to find someone without knowing their name, you can do so using their address. You can use a tool like Spokeo or WhitePages to enter their address and get their name, contact details, background, and even information about their criminal background if any. These tools can even get you this information through the target's social media accounts.
How Can I Find Out Who Lives in My Street?
If you want to find out who lives on your street or who your neighbors are, you can use a reverse lookup tool. You can find their name from address and even get their contact details if you'd like to get in touch with them.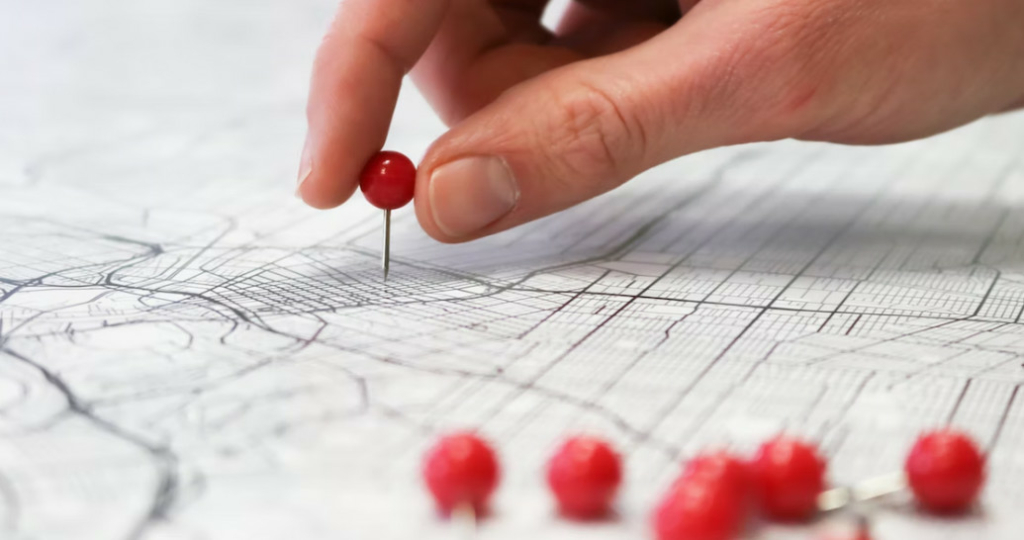 How to Find Property Owner by Address
Have you ever thought how to find property owner by address? Don't have the time to go door knocking? You can find a property owner by address by using a lookup search engine like Intelius. This amazing tool collates information from hundreds of public databases ensuring accurate results.
All you need to do is enter the mystery person's address into the search bar and hit search. Intelius will immediately find the person you're looking for! Intelius provides extensive information about the person including employment history, criminal record, social media accounts, educational background and more!
This is the perfect address lookup if you want to access extensive information on a person.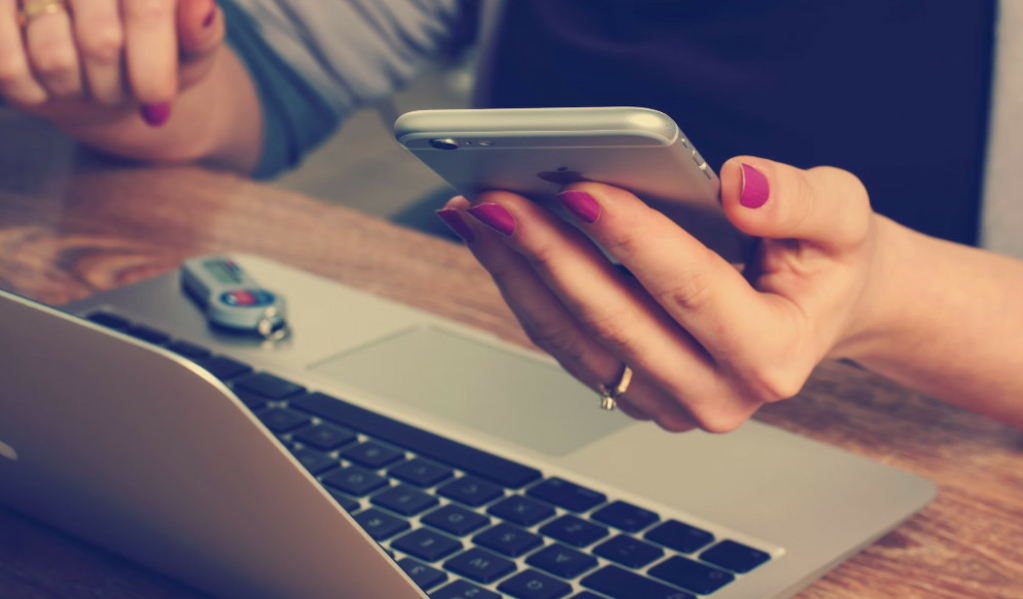 How to Check a Private Number that Called You?
To check a private number that called you dial *69. When you dial *69 you will immediately call the last number to ring you even if it was a private number. In many cases your provider will reveal the number and ask if you want to call. For this tactic to work the private number must be the last number to call you.
If the dial *69 method doesn't work you can try checking your phone records. Log into your telephone provider online account and browse through your call records. Sometimes your telephone provider will expose the private caller's number.
Once you have cracked the private number simply enter the number into a reverse phone number lookup site like Intellius and immediately find out exactly called you!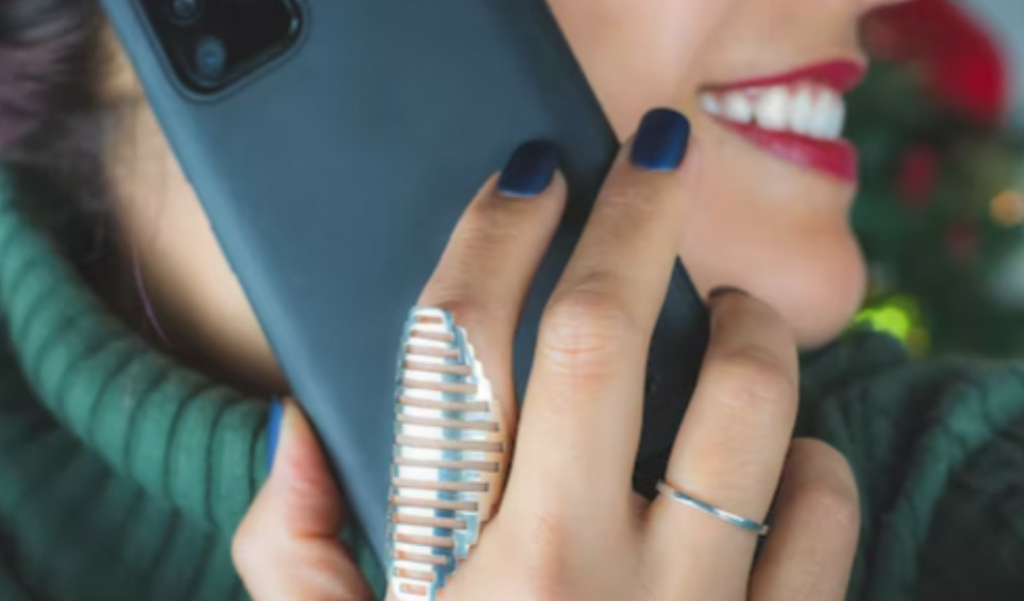 How to Find Address with Phone Number
Did you knowarmed just with a person's mobile number you can find their exact address with the click of a button? How can you find address with just a phone number? All you need to do is head to WhitePages! Their database contains 275 million people's personal information such as criminal record, job history, rental history, address, mobile phone numbers.
To use WhitePages simply go to their website and enter the person's phone number into their search bar and tap Search. In less than a second WhitePages will reveal where the person lives!
Conclusion
The best way to find someone's name based on their current and past addresses is to use a reverse phone lookup platform. You simply enter a certain address and the site will immeditely spit out the person's details including mobile number, full name, job, DOB and more!
The best people seach tool is Spokeo. With Spokeo you can search with just their address, phone number, name or email. Then instantly it will trawl thorugh public records including post office records and reveal everthing you need to know. Try out Spokeo now with the click of a button find out who lives in every house in your neighborhood!
Can You See Who Lives at an Address?
The easiest way to find out who lives at an addrress is to head to WhitePages and use their reverse address lookup search engines. WhitePages will instantly trawl through public records provide you detailed information about the right person. Even better, WhitePages is free!
How to Find Someones Name without Asking?
You can find someones name if you have their phone number or know their address by using a reverse phone lookup or reverse address lookup site. The best site is Intelius because it reveals extensive information about the person including address, criminal record, court records, bankruptcies, social media account and other data! All information is laser accurate becayse Intelius uses government databases such as the United States Postal Service.
How Can I Find Someone's Address with Their Name for Free?
Are you looking to track down possible relatives, an old friend or distant family members? Then head to WhitePages and enter the person's name. To get a more accurate search result enter their middle initial or full name if you know it.
Can Your Address Be Found by Phone Number?
Your address can be found by your phone number if a person uses a free reverse phone lookup site such as WhitePages. If you don't want to show up in the search results you can go to WhitePages site and fill out their opt out form. However, there are now so many different reverse address lookup sites and you need to opt out from all of them individually.
How Can I Get Personal Details from Mobile Number?
You can find out where a person lives with partial phone numbers by using a reverse number search for example on Golookup. Looking for other methods?u003cbru003eAlternatively you can just search the mobile number on Google and see what comes up but the mobile phones results are much more accurate on reverse lookup platforms.
How to Find Someone Name by Their Address?
Have you been browsing Google Maps and curious who lives at that new address? Then use a free reverse address lookup tool, for example like Spokeo. Simply enter the street, city name, ZIP code and click search and you can view details such as full name, employment history, property records, person's current phone number, when they moved into the new address and their social media sites