How to Detect a Keylogger on iPhone or Mac: A Comprehensive Guide
Apple makes some of the most secure devices. Hence it doesn't come as a surprise that it's difficult to install a keylogger on the iPhone unless the device is jailbroken or the person had physical access to it.
iPhones are known to be hard to hack, but there are ways to unlock iPhone passcode and get access to private information. If you're worried about someone having installed a keylogger on your phone then worry not, we have covered some great tips on how to detect a keylogger on iPhone.
| Read also: How to Detect a Keylogger on Android
Top 3 Ways to Detect Keyloggers
Use an Antivirus Software
Use an Anti-Malware Program
Use Little Snitch
Can you put spyware on an iPhone?
Yes, it is possible to put spying software on any phone, including an iPhone. Keyloggers and other spyware tools are designed to run silently on your device and stay hidden while reading your text messages and other files. This is why it is hard to scan the iPhone for spyware.
Warning signs: How to know if a keylogger is installed
Here are some warning signs that can help you know if a keylogger has been installed on your phone:
The battery may begin to heat up even when the phone is not in use. This happens because the keylogger is at work even when you're not using the phone. Plus, phones with spyware and other such software often also take longer to charge due to the same reason.
Keep an eye on how much data you're using, especially when your phone isn't actively being used. High volumes of data indicate the presence of hidden tools sending and receiving information.
If your phone is suddenly hanging a lot, then it might be due to the presence of a keylogger. These software 'read' apps and can cause them to crash or get slow.
Do you hear background noise when you're on the phone? It might be due to a keylogger installed on the device.
How to detect a keylogger on an iPhone
Use an Antivirus Software
Using good antivirus software is possibly the best way to detect a keylogger on an iPhone. It regularly scans your device to detect keyloggers that are often present on your device without you knowing about them. Further, they also usually offer what's known as keystroke protection, which prevents a hacker from accessing your keystrokes. This goes a long way in keeping all your data safe.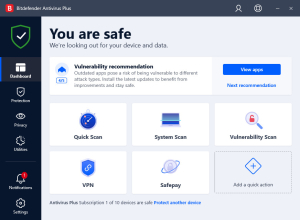 Use an Anti Malware Tool
Just like computers, mobile devices can get hacked or attacked as well. This is why there is no shortage of anti-malware or anti-keylogger tools on the market. You will find several apps designed to protect your device and delete all unwanted applications, including apps that stay hidden.
One of such anti-malware programs is EtreCheck.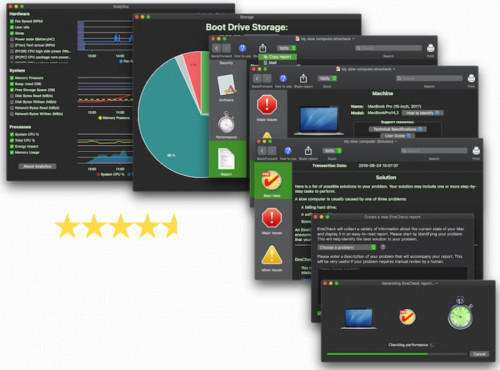 It was primarily marked as a Mac keylogger detector. With its help, you can detect serious problems on your Mac, remove annoying adware and just see what your device is doing on the side. Its reports protect your personal information when posted online and make no changes without your consent.
EtreCheck doesn't require the phone owner to perform any manual task. All you need to do is to download > install > run the software.
Install Little Snitch
Little Snitch is a tool designed to make 'invisible visible.' With this app, you will be able to see what data is being sent and received through your device.
It can be set to send alerts in case an unauthorized or unsafe connection is identified.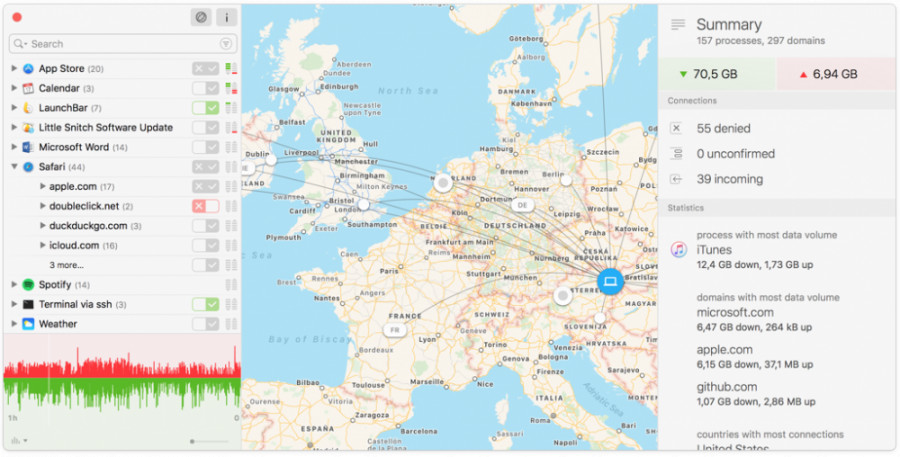 The app offers real-time data and can be set to work in silent mode. A look at detailed charts will help you identify if unauthorize information is being sent or received from your device.
While it cannot delete these apps on your behalf, it can be used to protect your social media account and text messages from intruders.
Make use of two-factor authentication (2FA)
Two-factor authentication is a technique used to prevent unauthorized access to an account or device. Once you have 2FA enabled on your device, hackers will not be able to access your accounts even if they have the login details.
2FA provides a second layer of security. If you have this feature enabled, anyone who tries to access your account will have to bypass a verification test even if they have the right password. The second verification test is usually in the form of a code that's sent to your registered mobile number or email.
Even if someone has installed a keylogger on your device, the person will only be able to know your email and password and not the code until you type it. Since these codes become useless in a few minutes, the risk of getting hacked dramatically reduces.
2FA can help you detect the presence of a keylogger. If you get a code without trying to login, then it means someone's trying to access your account.
Search for the Cydia app
If you find apps that you never installed on your device, then it might be an indication of a compromised phone. The presence of Cydia is a significant sign. It's a package manager used to jailbreak your iOS device.
The problem with the Cydia app is that it can remain hidden on the device. You might not be able to unhide a keylogger, but you can try to unhide Cydia by going to Safari and opening "Cydia://".
Install Oversight
Oversight was is developed to notify you whenever the camera on your device turns on. This is important because hackers can hack your camera remotely and keep an eye on your surroundings. Such instances are not typical and can result in the invasion of privacy and other such issues.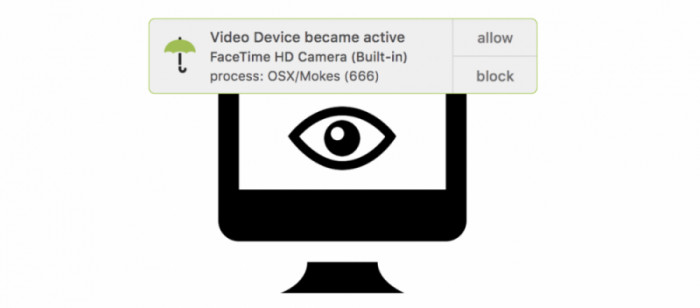 Some experts argue that placing tape over the camera is the best option to stay protected, but it might not be a feasible choice.
Installing Oversight and other such apps can do the trick. It will let you know if there's a keylogger or spyware on your device. You can then take steps to get rid of such tools.
Check for available Space
Keyloggers do not take a lot of space, yet paying attention to this factor can help you figure out if a keylogger is installed on your device.
To check storage: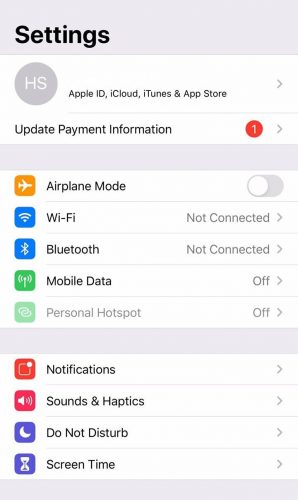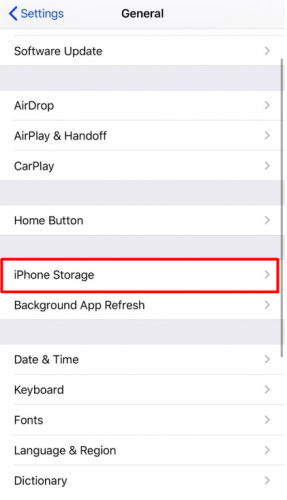 The screen will display used and unused space. You will be able to see most of the installed apps.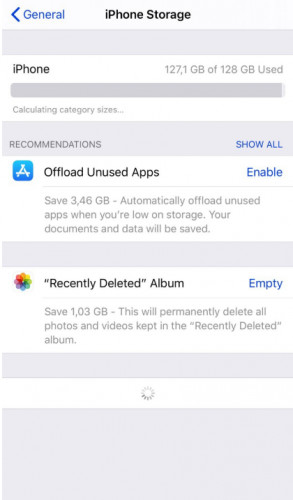 iPhone keyloggers may not appear here since they work in stealth, but you might be able to detect one by paying attention to how much space is available on your device.
How to remove spyware from your iOS
Now that you know your device has been compromised, It's time to protect your data. In addition to installing antivirus and enabling 2FA, you should:
Change Your Login Details
If someone already has access to your password and email, then make a move and change all your login details.
For additional safety, you can make a new email. Also, avoid using the same email and passwords for multiple accounts.
Update the Operating System
iOS is secure and reliable. You must, however, keep it updated to enjoy the latest security. Apple is known to release patches to protect against the latest hacks and attacks. The phone can be set to update automatically.
If not, you can perform manual updates: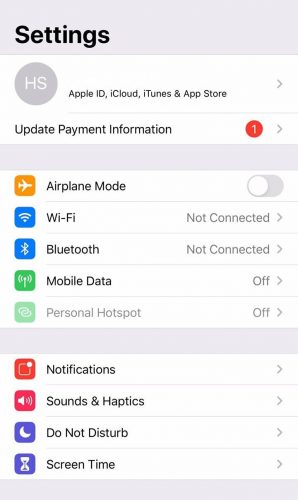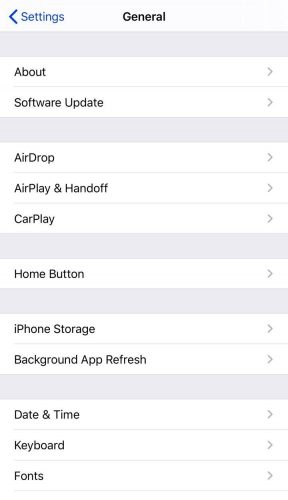 Download and install the latest update (if available).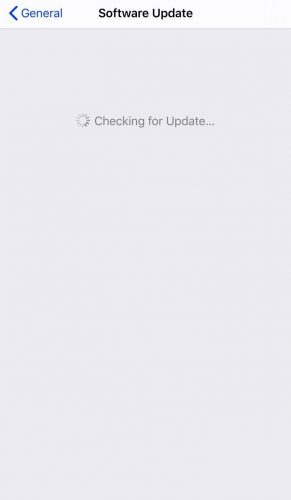 Factory Reset Your Device
While it's the last option, it might be your only choice if nothing seems to work. This option will remove all the data stored on your device, and you will get an empty device.
Go to Settings > General
Scroll down and choose Reset
Сhoose Reset All Settings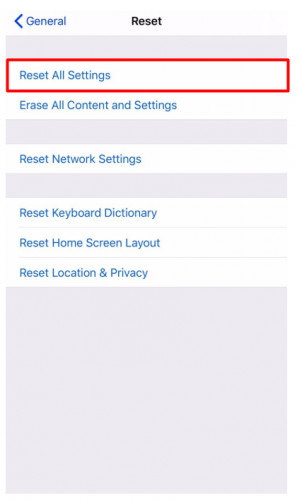 If resetting your device fails as well, then it's time to get your hands on a new iPhone.