How to Delete Your Browsing History on Android Phone
Regardless of your reason, keeping your mobile browsing history to yourself by deleting all those caches and cookies is relatively straightforward. In this article, we'll talk about how you can delete:
Your Google Chrome browsing history on Android
Your Google activity on Android
Your Firefox browsing history
All of your Android files
How to Delete Google Chrome History on Android
If you use Google Chrome for browsing on your Android phone, then you can always have the choice to delete all or some of your browser history even while remotely controlling your Android.
Open the Google Chrome app on your Android phone.
Look for the three dots icon on the top right section.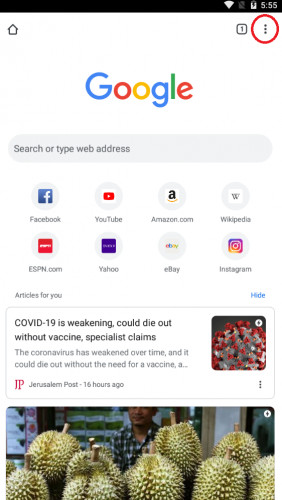 Tap on the icon, then press the History option. This will take you to your browsing history.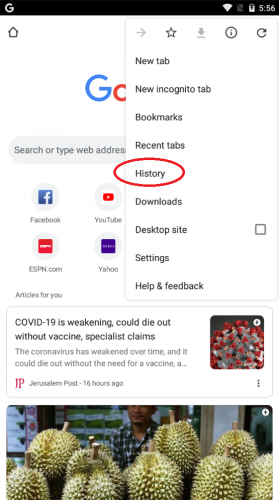 After that, simply press "Clear browsing data" then choose how much you want to delete through the "Time range" section.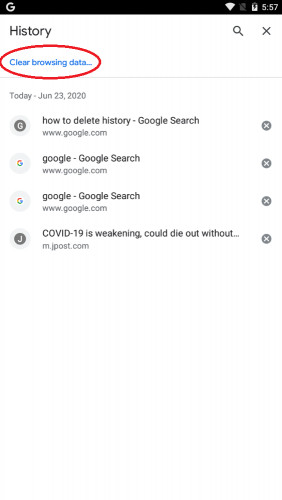 To delete everything, simply choose the "All time" option.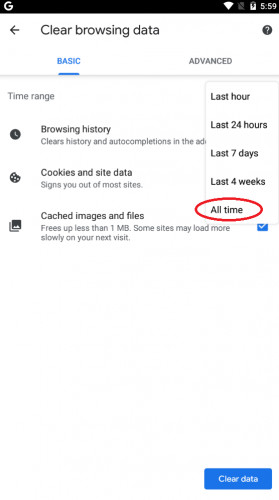 Once you're done, proceed by tapping on the "Clear data" option. Wait until the process is finished.
How to Clear History on Android
If you want to delete all of your Google activities, simply follow these steps:
Go to your phone's Settings.
From there, look for Google, press it, then tap the Manage Your Google Account option. In some phones, you can find the Google settings under Accounts.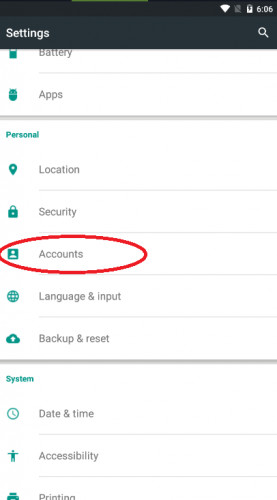 Look for "Data & personalization," then tap it.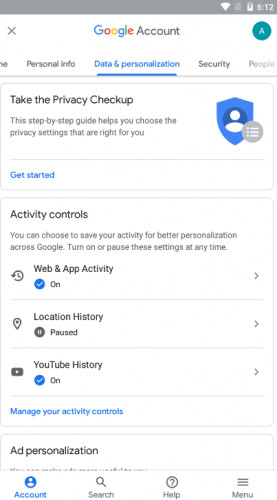 In the "Activity and timeline" section, look for My Activity. Tapping it will redirect you to your browser. From there, you'll have to sign in your Google account.
Tap More, which is represented by the three dots icon, then tap the "Delete activity by" option.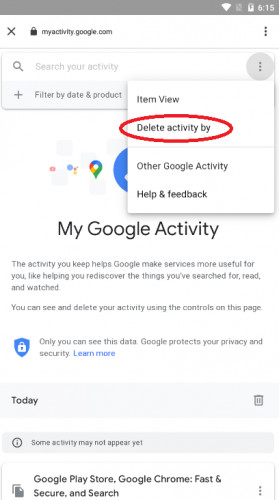 After that, you'll then see the "Delete Activity" section, and under it, you'll find the "All time" option. Tap it then tap Delete afterward.
How to Clear Firefox Browsing History on Android
To clear your Firefox browsing history on your phone, simply follow these steps:
Open Firefox in your phone, then look for the three dots icon at the top to open the menu.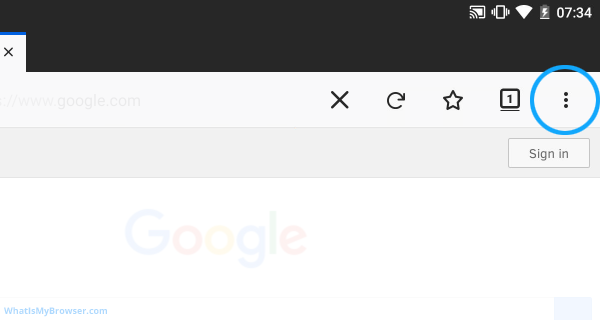 From there, look for Settings then tap it.

After that, tap on the "Clear private data" option to open up a list of options.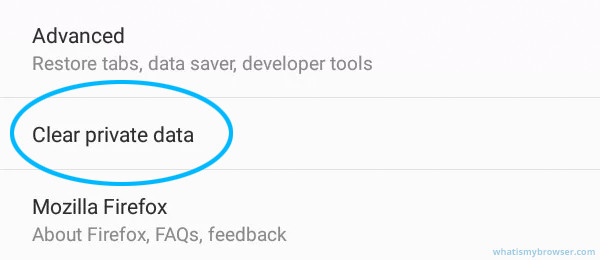 From there, choose the type of data you want to delete.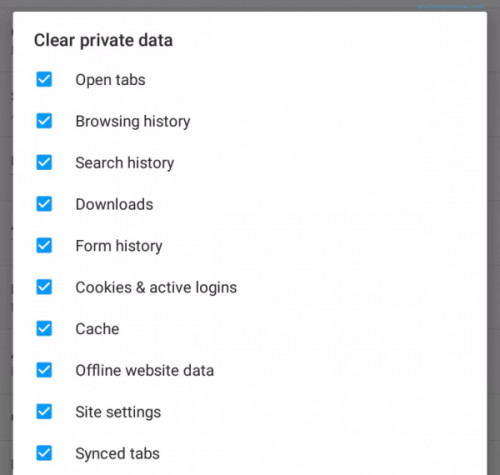 Once done, tap on Clear Data. This should remove every browsing history you have on your Firefox browser.

How to Permanently Erase Everything on Android
If you want to delete everything on your Android phone, including your browser history, apps installed, images, files, and documents, then the best option would be to use Dr. Fone's Data Eraser. Here's how:
Download Dr. Fone Data Eraser on your computer.
Once done, proceed with the installation process.
After that, open the app and connect your Android device using a USB cable.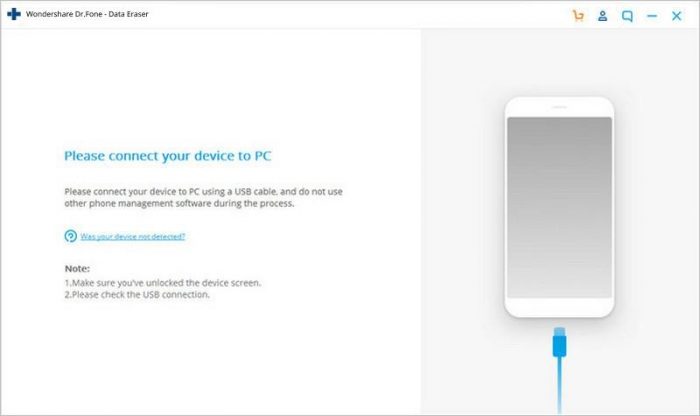 Once connected, you will see the Erase All Data option. Once you've decided to erase your phone's data, simply click Start.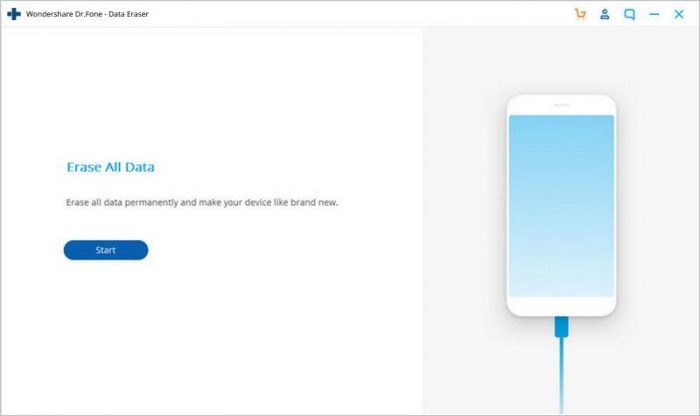 To proceed, you'll have to confirm data deletion by entering 000000. Click Erase Now afterward.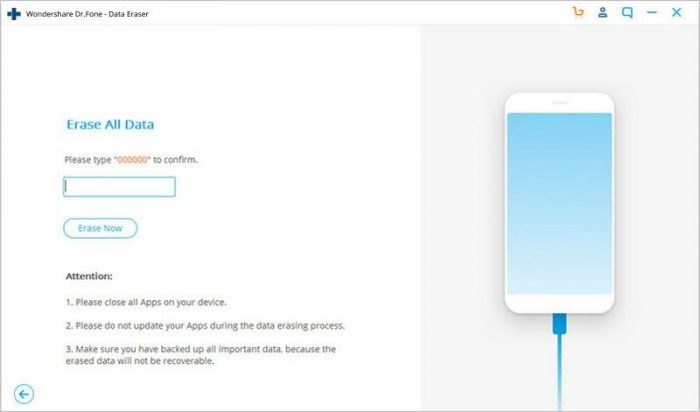 Simply wait for the app to complete the process. Dr. Fone will then ask you to Factory Data Reset your phone. This will make sure that all settings on your phone are wiped out.