How to Clone a Phone — A Simple Guide
What is mobile phone cloning? What happens when you clone a phone? We are going to reveal all these answers (and more) in our article.
Whether it is without touching the target device, without anyone knowing, or if it's for Android or iPhone, this guide will teach you how to do it easily and quickly.
So, want to know more about the cloning process? Keep reading and discover useful tips!
What Is Mobile Phone Cloning?
While phone cloning may initially seem like a risky endeavor, it is actually a secure and reliable process. Cloning a phone is a straightforward procedure that involves installing specific applications on your smartphone.
Essentially, phone cloning allows you to duplicate all the data from one smartphone to another, including photos, videos, music, chat messages, settings, and installed applications.
What Does Cloning a Phone Do?
A phone clone app helps move things from one phone to another. It can transfer stuff like photos, videos, music, chats, settings, and apps. You can do it using Wi-Fi or by connecting the phones with a cable. It's like making a copy of everything on the old phone and putting it on the new one.
There are a lot of ways how to clone a phone. We'll cover the following different methods from using phone spy applications to other free tools.
Prepare Your Phone Before Cloning
Before the cloning process starts, make sure to back up all vital information, such as contacts, photos, videos, etc. Android has a backup system, while Apple uses iCloud.
If you want to be 100% sure that no information will be lost, use an additional device to transfer all your data. Depending on the service provider, you might need to ask for a new SIM card for the cloned phone.
Once you've completed all the steps, you can keep reading to find out how to clone a cell phone like a pro.
How to Clone a Phone Remotely with KidsGuard Pro?
If you're looking to clone a phone without physical access, KidsGuard Pro is the perfect tool for you. With this app, you can remotely clone a phone and monitor its activities, making it an excellent choice for parental control or employee management.

Features
Remote Phone Cloning: Clone a phone's data without physical access, allowing you to transfer data from one device to another remotely;
Activity Monitoring: Track and monitor the target device's activities, including calls, messages, social media, browsing history, and more;
App Usage Monitoring: Keep an eye on the apps installed on the target device and monitor their usage, including time spent and frequency of usage;
Multimedia Access: Gain access to all multimedia files, such as photos, videos, and audio recordings, stored on the target phone;
Stealth Mode: Operate the app discreetly and remotely without arousing suspicion or alerting the phone's user;
Data Backup and Restoration: Create backups of the target device's data and restore it to another phone if needed.
To cover more information check our Kidsguard Review.
Pros & Cons
easy to use
compatible with both Android and iOS devices
ability to clone and monitor a phone remotely
call logs, messages, social media activities, GPS location tracking
stealth mode
physical access to the target device is required for installation
requires registration and the use of third-party services for data synchronization and storage
Pricing
1-month plan = $39.99/month
3-month plan = $19.99/month
1-year plan = $9.16/month
How to Clone a Phone for Free?
If you're wondering if you can clone a phone for free, the answer is yes. If you need to learn how to clone a phone wirelessly, we have the answer:
Another much easier and cheaper way is to use an already-existing phone cloning app solution known as the CLONEit app.
The app offers twelve types of mobile data that can be cloned from a cell phone, like contacts and call logs, messaging, apps, and app data, all SD card files, calendar data, and so on.
What makes CLONEit unique is that you do not need to use any mobile data to transfer files from the target phone. There are no security breaches, and the speed is 20M/s.
All you need to do is install the app on both phones and tap on two buttons. The process is simple, fast, and free compared to spying on a cell phone without installing software on a target device.
✔

Easy-to-use
✘ It's not compatible with iOS devices

✔

Doesn't require a PC
✘ Both devices have to install the app for it to work
✘ Requires a lot of permissions
By the way, we can clone a SIM card too. So you can check this option if you need.
How to Clone a Phone Without Touching It
Dr.Fone Toolkit is a great phone management tool. However, did you know that you can also clone a phone with it? If installed on the target device, this program can give you full access to all essential data.
Moreover, you will be able to transfer all files between a computer and a mobile device. It is compatible with both Android and iOS. Though some features work better on Androids. By using this tool, you will gain access to the following options:
Deleted data recovery;
Transferring WhatsApp chats;
Unlocking Apple ID and the locked screen;
Data migration from one device to another.
As you can see, this tool can be used as your gateway into the target device. Here's what you need to do:
1. Download the tool and install it on your computer: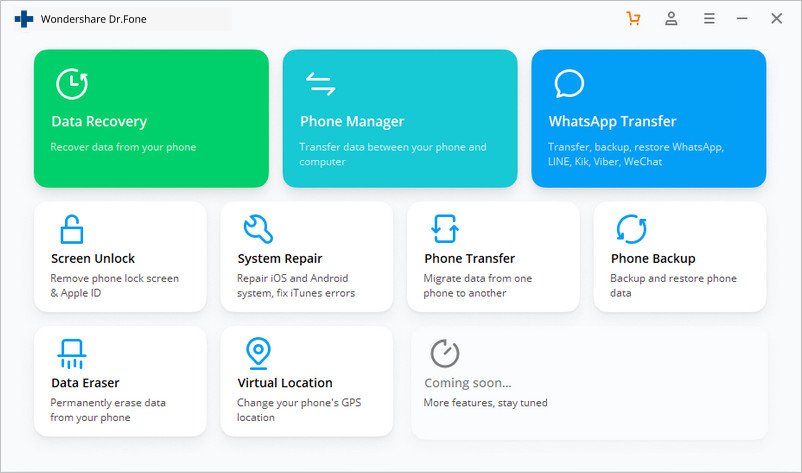 2. Connect the target device: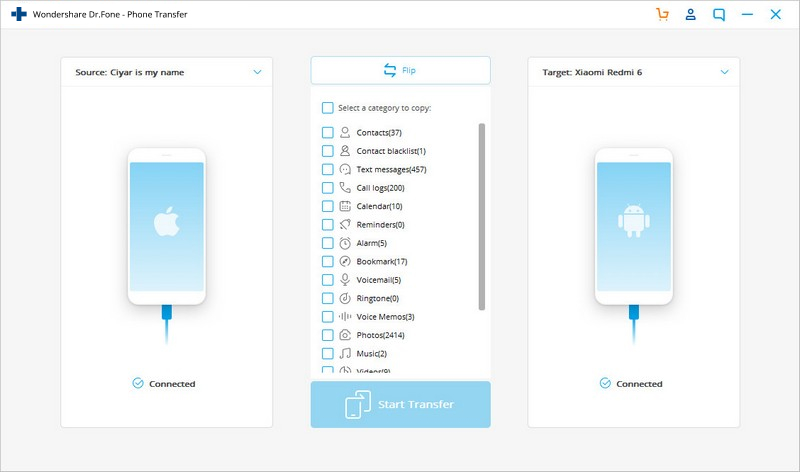 3. Choose the desired activity (data recovery, phone manager, WhatsApp chat transfer):
4. Wait for the process to complete: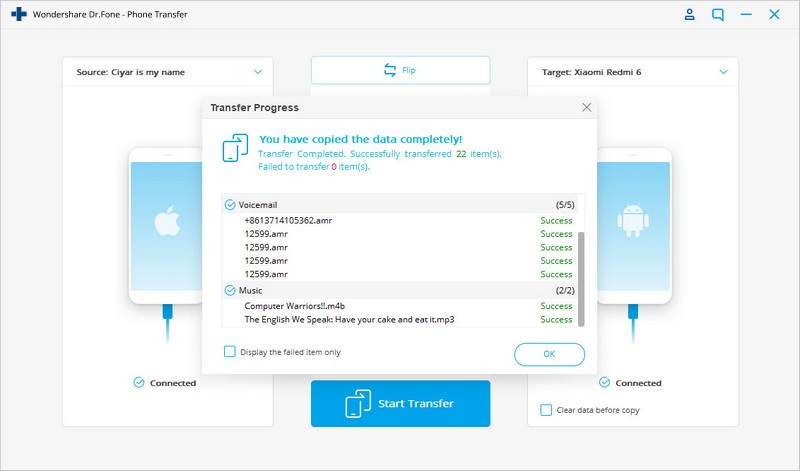 ✔

Fast file transfer
✘ Requires a computer for utilizing all features

✔

Reliable backup and erasing features
How to Clone a Cell Phone Without a SIM Card?
The whole point of cloning a phone is to gain access to all of its data. Luckily, there are some apps, such as mSpy, that allow you to achieve this goal with ease. Moreover, this is a completely legal and non-aggressive method for spying on one's phone.
Features
mSpy enables users to track data in real-time. Not only that, but it also shares the following information:
Tracking all incoming calls;
Viewing call log history;
Tracking social media activity – Facebook, Messenger, Instagram, Skype, WhatsApp, Viber;
Monitoring GPS location;
Browsing history;
Media files – photos, videos;
Text messages.
How to Install mSpy?
The setup process is quite easy and convenient. What makes this particular app great is the fact that it is also beginner-friendly. Here's how to do it: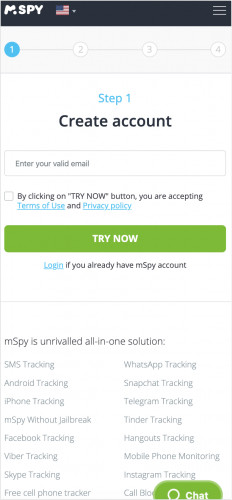 Select the target device: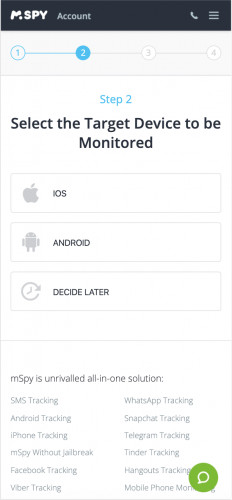 Choose your subscription plan: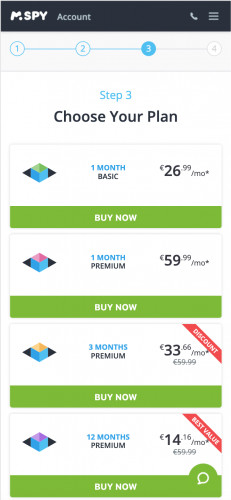 Proceed with the payment: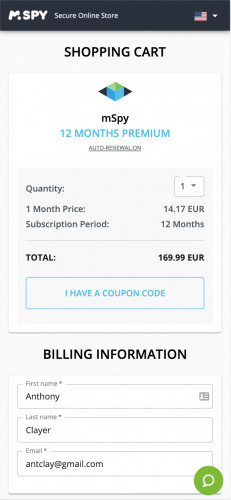 Log in to your control panel and start monitoring: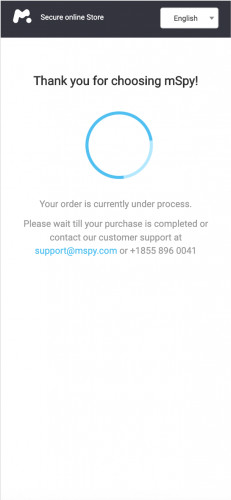 Compatibility: iOS, Android
Some advanced features might require rooting (Android) or jailbreaking (iOS). Moreover, you will need to obtain physical access to the target device.
Pros & Cons
easy to use
additional phone monitoring features
you will get full access to the device
some features might require rooting/jailbreaking
not free
Why Choose mSpy?
There are multiple benefits to cloning a mobile phone with mSpy. This app provides lots of useful features, especially if you get a premium account.
The app offers call management, meaning you can see all incoming and outgoing calls with the option to block any unwanted numbers. Apart from that, you can also track all newly added contacts and calendar events.
The app also provides text and email management that lets you see all incoming and outgoing texts and emails.
What's most important is that you can monitor social media accounts.
With mSpy, you can track all Skype, iMessage, and Snapchat profiles, and monitor Facebook Messenger, Viber, LINE, Telegram, Tinder, KiK, and Instagram messages. You can also use it to learn how to hack someone's WhatsApp without access to their phone.
If your child uses any of these apps, it is essential to keep an eye on them since social media platforms can be dangerous for children. However, if you'd like to prevent your child from using these apps, mSpy also allows for app blocking.
With it, you can block any app on the target phone. It is also easy to monitor internet activity on the cloned mobile phone.
You can easily see the browsing history, as well as all taken and saved photos on the target phone.
Finally, probably the most required feature is the GPS tracker that allows you to follow the device and set alerts for detours.
How to Clone a Phone Using Bluetooth?
"How can I clone my Android phone?" is what most people search for, apart from Apple phone cloning tips.
Both Android and iOS operating systems use Bluetooth, so it is not challenging to use Bluetooth to clone a cell phone, especially if that phone hasn't been updated recently. First, make sure that your phone and the target phone are close to each other.
Download a Bluetooth hacking tool on your cell phone – Super Bluetooth Hack 1.08 is a good choice. The tool could ask you for a password; if that happens, try 1234 or 0000.
Once you type the password in, connect your phone to the target device. The Bluetooth system will allow you to access the target device's data (call logs, text messages, and so on) without touching it.
✔

It's free
✘ Bluetooth needs to be enabled on the target device

✔

Easy-to-use
✘ You have to be on the target's Bluetooth contact list
✘ You need to be close to the target
How to Clone a Phone with SIM Card Cloning?
To clone a SIM card remotely, you will first need to:
Buy a blank SIM card and SIM Firmware Reader.
After that, download MagicSIM and USB SIM Card Reader on your device.
Put the target SIM card in the reader, open MagicSIM, and click on the Reader option.
After connecting, click on Crack SIM and select Strong KI before pressing Start.
After the cracking process is done, save the information as a new file.
To prevent your file from getting corrupted, don't forget to click on the Disconnect button. After completing all the steps, put the SIM in your phone.
The next steps are easy:
Go to Settings and select Unlock SIM (Note that maybe you'll need to get the unlock code from your provider).
Insert the blank SIM card and open the USB SIM Card Reader.
When you click on Connect, there'll be no information found, so you need to select the Write to SIM option and the .dat file from earlier.
Click on the Start button, and the entire process will be done in 10 minutes.
✔

It's effective
✘ The process is quite time-consuming

✔

It's beginner-friendly
✘ You have to purchase additional equipment
✘ You require physical access to the SIM card
How to Clone a Phone Number?
Cloning a phone number means that you can use the same number on numerous devices.
You can easily do this by accessing the secret menu on the target device and getting phone codes and the model type. You can find the phone's hack code on the Internet.
Entering that hack code into the target device will take you to a secret menu with a serial number you need to write down.
Once you do that, enter the original hack code into your phone and repeat the step with the serial number on your phone.
Then, replace the two serial numbers. This allows you to use both the number of the cloned phone and your phone number at the same time.
✔

It's free
✘ It doesn't always work
✘ Requires physical access to the device
Clone a Phone Number Using a SIM Cloning Tool
This cloning method is relatively easy since you only need to buy a SIM card reader that will duplicate the information from one SIM to the other.
When you remove the SIM, pay attention to the IMSI code.
Next, insert the SIM into the reader and retrieve a unique authentication code.
Connect the original SIM to the reader and then to your PC – that will get you your code automatically.
Pay attention to the details and wait for the process to finish.
✔

It's beginner-friendly
✘ Requires additional equipment

✔

It's quick
✘ Requires physical access to the SIM card
Other Ways to Clone a Phone
If you don't like any of the previously mentioned methods for cloning phones, don't worry – there are other options.
For example, you can restore backup files and download them to another device. This could be a bit tricky since you'll need some tools, and there isn't cell phone cloning software to help you here.
You'll need to get a backup file of the target device (for iPhone, this means having the Apple ID and password).
Then, you'll need another tool to restore the files and clone the data.
Finally, you'll have to take advantage of a third-party data recovery tool. This is also tricky since it requires you to repeat the whole process every time you want to access new files.
✔

You can get access to a lot of data
✘ It takes some time to perform

✔

It works for both Android and iPhone devices
✘ Requires Apple ID and password
Conclusion
So, is it possible to clone your phone? Yes. How to do this? There are many ways, but the best one – using a credible app.
If you want a simple and dependable method to clone your cell phone, KidsGuard Pro is a fantastic option to consider. Its phone transfer feature is powerful and user-friendly, allowing you to clone your data effortlessly from one phone to another. Using mSpy is also a great option!
Whether you need to transfer data to a new phone, create a backup, or monitor someone else's activity, KidsGuard Pro has got you covered.
Is It Illegal to Clone a Phone?
The answer to this question isn't straightforward since it depends on the country you are from.u003cbru003eu003cbru003eSome carriers may restrict their services if you clone your phone.u003cbru003eu003cbru003eCloning other people's phones can be either immoral or illegal — that depends on how you got access to the cloned phone.
Why People Clone Their Cell Phones
People clone their cell phones for various reasons, and here are a few common ones: u003cbru003eu003cbru003e✔️ Upgrading to a new phone;u003cbru003e✔️ Data backup;u003cbru003e✔️ Device synchronization;u003cbru003e✔️ Transitioning to a new phone model or brand;u003cbru003e✔️ Sharing data with others;u003cbru003e✔️ Monitoring the activity of someone else.
Is It Possible to Force Pair With Someone's Cell Phone Just by Walking by It?
No. It is NOT possible to force pair with someone's cell phone like a person of Interest and clone all the data on the device just by walking by it. Currently, it is unreal to outsmart all human and economic resources to write the core code for the cell phone firmware to exploit it this way.