How to Check Who Is Chatting With Whom on WhatsApp
WhatsApp is one of the most popular apps for cheaters! If your partner is spending a lot of time on the app, then you need to see who they are talking to right now. But how do you check who your partner is chatting to on WhatsApp if they refuse to tell you? We are going to show you the 3 best methods which you can use to hack into any WhatsApp account instantly!
The best way to see who your partner is chatting with on WhatsApp is to install mSpy on their device.
mSpy is a state-of-the-art spy app that secretly records everything your partner does on their phone, including WhatsApp activity, and then sends it to your device. With this tracking app, you can see WhatsApp messages, images, videos, contacts, and even deleted messages! Install mSpy on your partner's phone right now and find out if they are a cheater!
How Do You Know If Someone Is Talking to Someone Else on WhatsApp?
The easiest way to know if someone is talking to someone else on WhatsApp is to look at the person's last seen status. If the last seen status shows the date and time when you weren't talking, that means the person was active on WhatsApp and talking to someone else.
To view a person's last seen status on WhatsApp, just:
Open WhatsApp
Click on your conversation with the person
Then at the top of the screen, under their name, you will see their last seen status
Now you know your partner is likely chatting to someone else on WhatsApp, the next step is finding out who's he talking to and what about! Below we will show you 3 methods that will let you read every single message your partner has sent on WhatsApp!
Method 1: WhatsApp Web
How to check who is chatting with whom on WhatsApp? Open the target's WhatsApp on a laptop or PC using WhatsApp Web. For this method to work, you will need physical access to the target's phone for a few mins. To start reading WhatsApp messages secretly, follow these steps:
Access the target's phone and open WhatsApp
Tap Settings
Click WhatsApp Web/Desktop
Open your web browser on your computer and navigate to web.WhatsApp.com
If you are logged into WhatsApp Web, sign out
Scan the QR code on your computer with the target's phone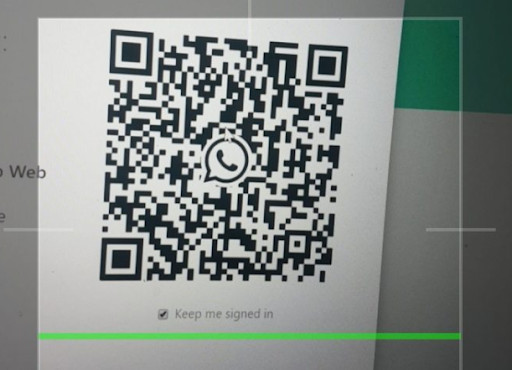 And just like that, you will be able to see who he is talking to on WhatsApp! You will have complete control over the target's WhatsApp. This means you can read messages, view images, alter settings, check out contacts and even send messages.
While this method is free and simple to use, there is one major problem. The target will receive a notification that their WhatsApp has been accessed by another device. They can quickly lock you out of the account. This method is not suitable for long-term tracking, and you may only have a few minutes to read messages before the target secures their WhatsApp.
Don't worry! We have another method that will let you read WhatsApp messages without the target suspecting a thing. Keep reading below to find out more!
Method 2: mSpy
How do you know if someone is talking to someone else on WhatsApp? Install mSpy on their device! mSpy is a 5-star rated spy app that, once installed, can everything someone is doing on their phone, including:
WhatsApp
Facebook
Instagram
TikTok
Telegram
Browser history
Texts
GPS location
mSpy only takes a few minutes to install, and then it will run in stealth mode and automatically record all of the target's phone activity. The target will have no idea that you read all of their WhatsApp messages. and record all WhatsApp conversations. To start using mSpy, follow these steps:
Head to mSpy and sign up
To install on iOS – Sign into mSpy>Select the model of the target's iOS device>Type in the target's Apple ID
To install on Android – Take control of the target's device>Disable PlayProtect>Download and install the APK file located in your mSpy account>Follow the step-by-step installation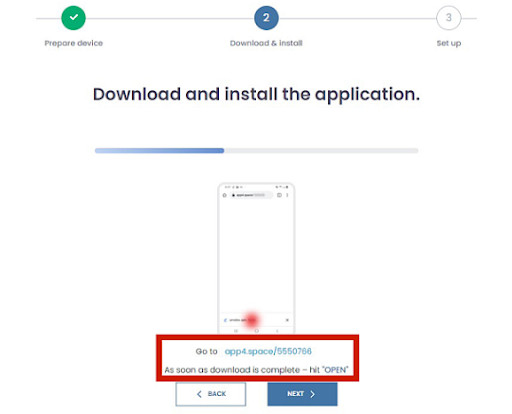 Wait for 2 to 3 hours while the app starts downloading the target's WhatsApp activity
Open your mSpy dashboard and click on WhatsApp on the right-hand side of your screen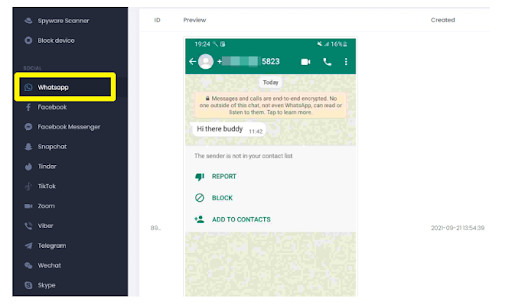 Don't waste your time with complicated and unreliable methods. If you want to know if someone is chatting on WhatsApp, then install mSpy on their device for just $11.66 per month and read all of their messages, view their images, and see their contacts without them knowing a thing!
Method 3: Check WhatsApp Backup
How to know if someone is chatting on WhatsApp? Download their WhatsApp backup! Most people save their WhatsApp chat history to iCloud (iOS) or to their Google Drive (Android). You can download this backup onto your device and read all of your friend's or partner's WhatsApp messages by following these steps:
Install WhatsApp on your device
iOS – Sign into the target's iCloud
Android – Sign into the target's Google account
Open WhatsApp on your device
Verify your number
Tap Restore when asked to download the target's chats from iCloud or Google Drive
Click Next
Once you have successfully downloaded the target's backup, you will have complete control over their WhatsApp account. This means you can access all contacts, multimedia files, and chat logs.
While this backup WhatsApp hack is effective, it has some glaring downsides. It will only work if you know the target's Google Account or iCloud password and they back up their WhatsApp chats. But most importantly, as soon as you download the backup, the target will be notified that you have access to their WhatsApp. They can quickly end your session and change their password, blocking you from the account.
This is why we recommend mSpy because it allows you to read the target's WhatsApp messages secretly without alerting WhatsApp security, and you can track the target for years without them knowing.
How Do You Check With Whom We Chatted the Most on WhatsApp?
To see who you chatted the most on WhatsApp with, you need to:
Open WhatsApp Settings
Click Data and storage usage
Tap Storage usage
You will then see a list of contacts, the contact with the most data stored is the person you have chatted with the most on WhatsApp.
How Do I Know Who My Boyfriend Is Chatting with on WhatsApp?
The most effective way to know who your boyfriend is chatting with on WhatsApp is to install mSpy on his device. mSpy will run in the background of your boyfriend's phone and record all his WhatsApp messages, including deleted ones. You can then access them remotely via your mSpy account.
How to Know WhatsApp Chat Between Two Numbers?
You can only know if two numbers are chatting on WhatsApp by accessing one of the person's devices and opening WhatsApp. Alternatively, you could install a WhatsApp spy application such as mSpy on one of the devices and secretly read all of the messages exchanged between the two numbers.
Conclusion
How do you know if someone is talking to someone else on WhatsApp? Use mSpy! mSpy makes it incredibly easy to hack someone's WhatsApp without them knowing. This spy app only takes a few minutes to set up, and then it will automatically record all of your partner's WhatsApp messages and send them to you. Don't spend another night tossing and turning wondering if your partner is cheating, find out the truth instantly with mSpy!