FamiSafe App Review – Parenting Made Easy
Predators are everywhere. As a parent, you must always have your guards up around your kids, even you have limitations.
That is where FamiSafe, the most reliable parental control app with its range of features (app usage tracking, web content monitoring, screen time limitations, app blocker, location history, real-time location tracker, sleep time tracker) comes into the picture.
What is FamiSafe?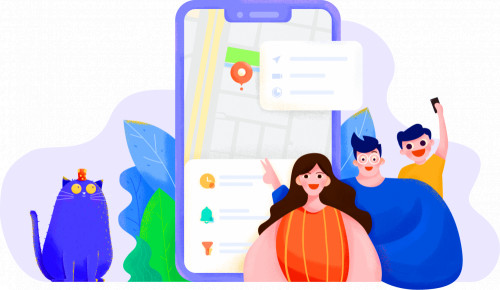 FamiSafe is your quintessential parental control app from the world of Wondershare that works perfectly on devices running on Android 4.4 and above or iOS 9 and above.
It helps you in controlling your children's screen time, tracking their location, monitoring varied app usage, and preventing them from accessing unsuitable web content on the internet through mobile devices.
FamiSafe, with its unique state-of-the-art features, is providing safety cover to over 1 million kids.
FamiSafe features: A comprehensive safety net for your children
FamiSafe comes loaded with features that will surprise you. Let us delve a little deeper into FamiSafe reviews and learn more.
Activity Report
With FamiSafe, you will be able to track your kid's daily activity on their device and put internet filters. The software gives you a report about which apps were installed or deleted along with their related app usage.
App Usage & Blocker
This feature allows you to take control one bit further. FamiSafe app blocker enables you to set the time limit for particular apps and block apps that you don't want your kids to access.
Parental Alerts
Social media acts as a hotspot for unwarranted bullying, pornography, malicious comments, and more. Parents can now keep a close eye on such activities and create a list of offensive words.
Kieran protected her son Harry from the hazards of cyberbullying with the help of this feature. "Harry was upset and depressed from the past week. I came to know about his cyberbullying experience from the app called FamiSafe. Thank God! It helped me save my child from further exploitation," said Kieran.
Screen Time
Help your children focus more on their school assignments and other activities by preparing a schedule for them. Once they complete their homework, they can be rewarded with screen time for their favorite app.
If needed, you can remotely block the device to prevent any further usage. It will prove beneficial in helping children to get rid of phone addiction and keep their Youtube screen time within control.
Web Content
If your kids have access to mobile devices with fast internet, they must be prevented from stumbling on to inappropriate web content.
With the help of FamiSafe, you can now check your kids' browsing history and set-up a white list of websites, blocking out the unsafe web content that can be accessed by the children. The app will notify you in the case; the kid is trying to access a blocked website.
Family Locator
Knowing your kids' whereabouts when they are outside the protective confines of the home is extremely important for parents. FamiSafe allows creating a geofence around safe locations such as school and home.
The app will notify you if the child steps out of the zone. You can now simply track your child's location in real-time without always calling now and then. The app also provides you with insights into the location history of your kid.
How to install the FamiSafe app?
Installing and running the FamiSafe app on both Android and iOS devices is quite simple. You can do it in 3 easy steps:
Step 1: Log on to the FamiSafe website and create an account.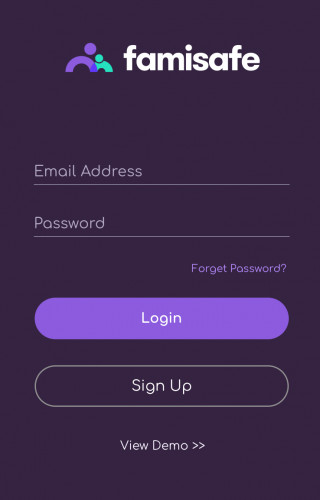 Step 2: Download the app, on both parent and the kids' device, from the App Store or Google Play and sign-in via your registered email ID.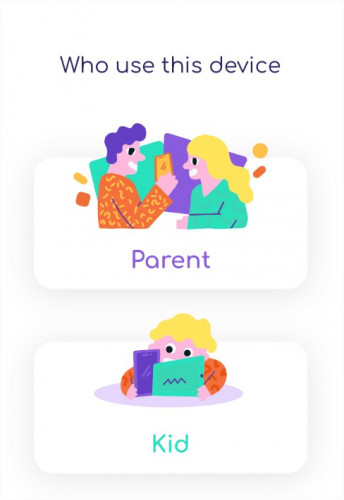 Step 3: Make sure that you register yourself as the Parent and the kid's phone as Kid.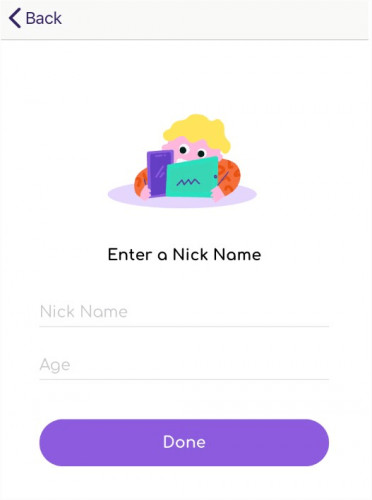 iOS:
If you are setting up the app on an iOS device, you would need to login to your account, select the Kid identity, and then enter their details.
You would then need to grant access to FamiSafe. Next, install Mobile Device Management.
Android:
Register yourself as a Parent and choose your kid's identity.
Provide the required permissions.
Grant administration access to FamiSafe. This will ensure that your app is not uninstalled by anyone other than you.
Connect your phone to the kid's device, and you are good to go.
How much does FamiSafe cost? Is FamiSafe free?
FamisSafe offers three kinds of subscriptions:
| | |
| --- | --- |
| Monthly subscription: | $9.99 |
| Quarterly subscription: | $19.99 |
| Yearly subscription: | $59.99 |
Does FamiSafe offer a free trial? Unfortunately, FamiSafe doesn't offer a free trial, but you can get it for a very affordable monthly price.
Is FamiSafe legit?
Yes, the FamiSafe free cell phone tracker app is legal to use in the US. Once you install the software, you certify that you act according to the law and take full responsibility for the use of the product.
In case you're using the app out of the United States of America, you need to refer to your local laws to make sure your monitoring activities are legal in your country.
Can the FamiSafe app be detected?
The app runs in the stealth mode, which means that it is completely hidden from the user, even if your children know how their devices work.
This parental control app gets the most accurate information while remaining undetectable by the user of the monitored device.
Can a kid uninstall the app?
It will not be easy for the kid to uninstall the app from their device as it will require them to log in to the FamiSafe dashboard.
However, as a parent, if you are wondering how do I get rid of FamiSafe account, you can easily uninstall the app from their phones like they do any other.
For instance, if you have an Android device, you need to follow the given steps:
Open Settings.
Tap Apps or Application manager.
Tap FamiSafe. You may need to scroll to find it.
Tap Uninstall.
Can I monitor Snapchat with FamiSafe?
With a FamiSafe account, you can keep an eye on your kids' Snapchat activity via the social media monitoring feature. You can also keep track of the activities done on the app and ward off unwanted threads that can affect your child.
Is FamiSafe good?
Parenting was never an easy task, and now with the world of internet, it has become even more daunting.
With the help of the FamiSafe Parental Control app and its features, you can ensure the safety of your children in this world and feel proud of your parenting skills.
While testing the app, I've come up with the following pros and cons:
Pros:
Easy and quick installation
Loads of features allowing to limit, block and moderate your kids' phone usage
FamiSafe location tracking is accurate
Real-time location monitoring
Simple and easy user interface
Multiple device support
Cons:
Web filtering might not work properly
In some devices, the app can be deleted without the passwords. Although you will get a notification if it happens
After analyzing each aspect of the software, we can certainly say that it is one of the best parental control apps that we recommend. It is quite inexpensive compared to its competitors. If you have some doubts, you can take the three-day free trial and test it on your own.