Fake GPS Location Spoofer: Best Apps in 2023
Are you thinking about manipulating the location on your iPhone or Android device? So, you can utilize fake GPS location spoofer techniques to deceive location-based apps into believing you are in a different place.
There are various motives behind wanting to spoof your device's location. Some common reasons include playing location-based games, altering your location on dating apps, accessing regionally blocked websites, and more.
To assist you in selecting the most suitable location changer app, I have compiled a list of the top certain apps in this post. Now, let's delve into the details of some of these geolocation apps!
How Do You Use a Fake GPS Location Spoofer?
When it comes to manipulating your iPhone geolocation, whether for fun or other purposes, you can make use of fake location techniques and tools such as GPS location changers or GPS spoofing apps. Don't confuse it with GPS tracking apps.
These fake virtual location apps work not only on iOS devices but also on Android devices, allowing users to alter their actual location and trick applications that rely on location information, including dating apps.
By utilizing a fake GPS location app, you can modify your location on dating apps like Tinder or Bumble, increasing your chances of getting more matches by changing your location to a specified or customized route.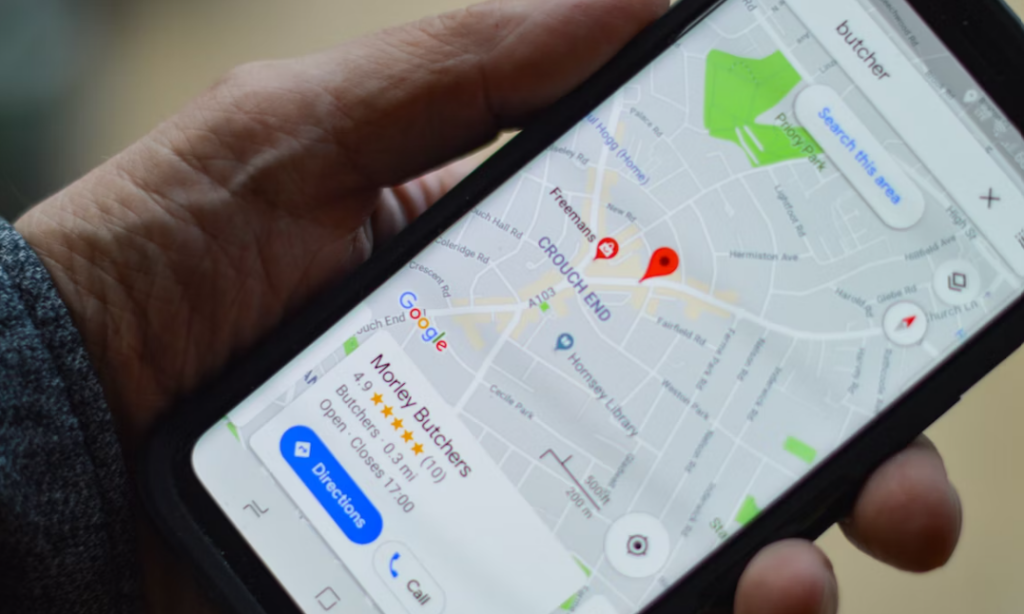 This ability to change location can be beneficial for iPhone users as well as Android users, providing them with more control over their location information and protecting their privacy while using various apps and services.
Whether you want to enhance your gaming experience, improve your chances on dating apps, or safeguard your real location, using fake GPS coordinates techniques and tools can help you achieve the desired results by altering your phone's GPS coordinates.
Now, let's proceed with the list of fake location changer solutions, both free and paid, suitable for different platforms such as iOS and Android.
Tenorshare – One of the Best Fake GPS Location Spoofer
Wondering how to fake your GPS location on iPhone? Typically, customizing iOS devices would involve jailbreaking. However, there's good news – you can achieve GPS location spoofing on your iPhone or iPad without the need for jailbreaking by using the iAnyGo app from Tenorshare.
With iAnyGo, you can easily and quickly change the location on your iOS device. No complicated jailbreak process is required. Simply enter the desired location, and your device will utilize the entered address as the default location.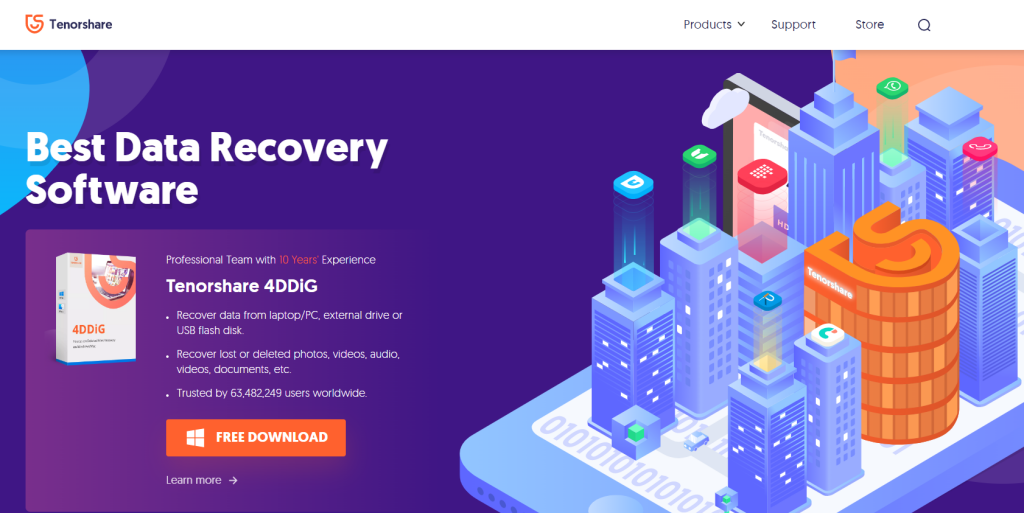 iAnyGo not only allows you to fake your GPS location but also serves as a reliable Pokemon GO spoofer and Jurassic World Alive spoofer, enabling you to manipulate your GPS movement within the games. This means you can enhance your gaming experience and explore new locations within the games without physically being there.
Features
Tenorshare is a versatile app that offers a convenient location changer on iPhone, allowing users to modify their iPhone GPS location effortlessly.
It provides a seamless virtual location experience, enabling users to access location-restricted content, test location-based apps, and maintain privacy.
Compatible with various Apple devices, Tenorshare is an essential tool for those seeking flexibility and privacy in their iPhone app usage.
With its intuitive interface, users can easily change iPhone location, unlocking new possibilities and exploring virtual spaces.
Tenorshare is a reliable and user-friendly iPhone location app that empowers users to take control of their iOS device's GPS movement.
Pricing
The iAnyGo plans for Windows are available at different pricing options. You can opt for:
| | |
| --- | --- |
| monthly plan | $9.95 |
| quarterly plan | $19.95 |
| yearly plan | $39.95 |
In comparison, the Mac plans start at a slightly higher price. The monthly plan for Mac is priced at $14.95, the quarterly plan at $19.98, the yearly plan at $59.98, and the lifetime plan at $79.98.
Additionally, iAnyGo offers a free trial version with limited features. During the trial, you can utilize some of its features up to three times.
How to Install Tenorshare?
Discover how to put a tracker and change the GPS location of your iPhone or iPad with these easy steps:
Download iAnyGo, a location changer, from Tenorshare onto your PC or Mac computer.
Connect your iOS device to the computer using a USB cable, ensuring that it is unlocked.
Launch the iAnyGo program, which will automatically detect the connection to your iOS device.
Choose from the available options on the left sidebar, such as "Change GPS Location," "Single-Spot Movement," or "Multi-Spot Movement." Simply select your preferred option and press Enter.
On the map screen, select the desired location to set as your new location. You can manually choose a location or utilize the search bar.
If you opt for the "Single-Spot Movement" or "Multi-Spot Movement" features, you can specify a fake start and end spot. Additionally, within the "Change Location" window, you can adjust the movement speed.
Once you have set the desired location, speed, and spot movement options, click the "Start to Move" button.
Verify your iOS device, and you will observe the changed location matching the selected spot on the map. Likewise, if you have selected "Single-Spot Movement" or "Multi-Spot Movement," you will witness the GPS position changing accordingly.
Pros & Cons
Virtual location switching is a convenient and effortless process
This location changer tool allows you to explore a wide array of new locations
No additional software is required to fake the GPS location on iOS
During the trial period, each mode can be used three times free of charge
Location changer is only compatible with iOS devices; it is not possible to spoof your location on Android phones
The price of this tool is relatively high compared to similar apps like MockGo
ClevGuard ClevGo – Cool Fake GPS Spoofer
ClevGuard ClevGo is a location changer tool that enables GPS position tracking from any Windows PC. By using ClevGo software, you can convincingly alter your GPS coordinates, giving the impression that you are in a different place.
This functionality can protect your privacy and prevent unwanted tracking. It's important to exercise responsible and legal usage of ClevGuard ClevGo, despite its legitimate purposes such as privacy protection and GPS system testing.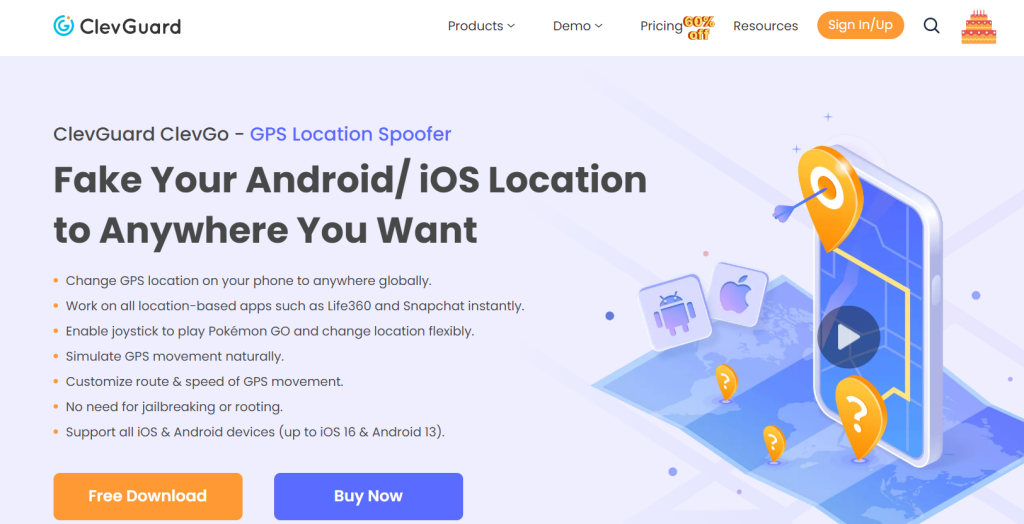 Features
Use a GPS spoofing app to alter your phone's location changer to any destination worldwide.
Instantly utilize the new location on all geolocation apps like Life360 and Snapchat.
Enhance your Pokémon GO experience by enabling a joystick to conveniently change location.
Achieve a natural simulation of GPS movement for a realistic effect.
Customize your GPS route and movement speed to suit your preferences.
No jailbreaking or rooting of your device is required to utilize this location changer.
This app supports all iOS and Android devices, including versions up to iOS 16 and Android 13.
Pricing
ClevGuard ClevGo is readily downloadable on iOS devices. Presently, the application can be found on both Apple's App Store and Google Play Store. While you can acquire the app for free, unlocking its complete functionality will necessitate a subscription purchase.
By opting for the basic plan of ClevGuard ClevGo, users gain the ability to spoof their location on up to five devices. The cost for this plan is $12.99 per month, applicable to both Windows and Mac systems.
How to Install ClevGuard ClevGo?
To install spyware on your cell phone is very easy:
Please install the ClevGuard ClevGo app on your device.
Connect your iPhone to your computer.
Launch the app and choose the fake GPS coordinates you desire.
Select the desired speed and movement mode, such as walking, cycling, or driving.
Click the "Move" button to initiate the location spoofing process.
Pros & Cons
Provides a user-friendly interface, making it easy for users to change location
The app allows users to change location on various Apple devices, providing flexibility and compatibility
Offers options to customize the speed and movement type, allowing users to simulate different modes of transportation
ClevGuard ClevGo's compatibility may be limited to specific Apple devices, potentially excluding users with other device models or operating systems
Wondershare & Dr. Phone – Reliable GPS Location Changer
Dr. Fone Virtual Location, developed by Wondershare, is a powerful location changer that allows you to change your geolocation within GPS apps on your Android or iPhone device. This software offers great flexibility, enabling you to choose and change your iPhone location effortlessly.
It provides access to geo-restricted content and enhances gameplay in location-based games like Minecraft Earth and Pokemon Go. With Dr. Fone Virtual Location, you can virtually explore multiple spots without physically being there, offering a convenient and immersive experience.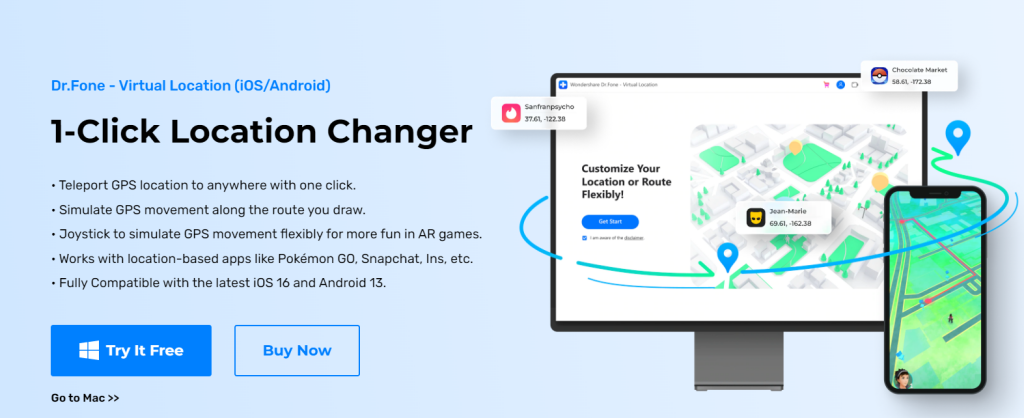 The software eliminates the need for jailbreaking your device, making the process of changing your GPS coordinates quick and hassle-free.
Features
Gain instant access to geo-restricted content by changing your GPS location without physically traveling. Mask your specified location in apps like location-based games.
Simulate GPS movement along a customized route at your desired speed. Draw a route on the map, choose a starting and endpoint, and experience walking, driving, or running accordingly.
Take control of your device's GPS location using the joystick feature. Activate it by clicking the upper right corner icon, allowing navigation with the joystick at the bottom left. Real-time direction changes are also possible.
Save created routes as GPX files on your PC and export them with a simple click on the left sidebar's export icon.
Store favorite routes using the Virtual Location feature. Add any routes to the 'Favorites' section for convenient access at any time.
Pricing
Dr. Fone Virtual Location provides a two-hour free trial, followed by three pricing plans:
| | |
| --- | --- |
| monthly license | $9.95 |
| quarterly license | $19.95 |
| 1-year license | $59.95 |
Note. The monthly license is $9.95 for 1 PC and 1-5 mobile devices. The quarterly license costs $19.95, billed quarterly at $6.66/month. The 1-year license is $59.95 annually, priced at $4.99/month. All plans include a 7-day money-back guarantee, free software updates, and technical support.
How to Install Dr. Fone Virtual Location?
Download and install the app.
Connect your Apple/Android to your PC.
Set your desired coordinates and speed for the route.
Select Gaming or Social Mode (for Android).
Click "Move" to start spoofing your GPS location on iPhone or Android
Pros & Cons
Easily teleport your location on iPhone with a single click
Draw routes on the map for seamless movement simulation
Compatible with iOS and Android
Enjoy 24/7 customer support
Compatibility with older iOS gadgets may vary
No lifetime license is available
Other Ways to Change GPS Location
Apart from using GPS spoofing apps, there are alternative methods to modify your GPS location, such as using a VPN (Virtual Private Network) or manually editing the GPS coordinates on certain devices.
These additional approaches provide users with different options to manipulate their GPS location, offering flexibility and customization for various purposes, including privacy protection or accessing location-specific content.
FGL Pro Location Spoofer
FGL Pro is a powerful app designed to change the location on your iPhone or Android device. It provides users with a wide range of features to alter their GPS coordinates and explore various virtual places.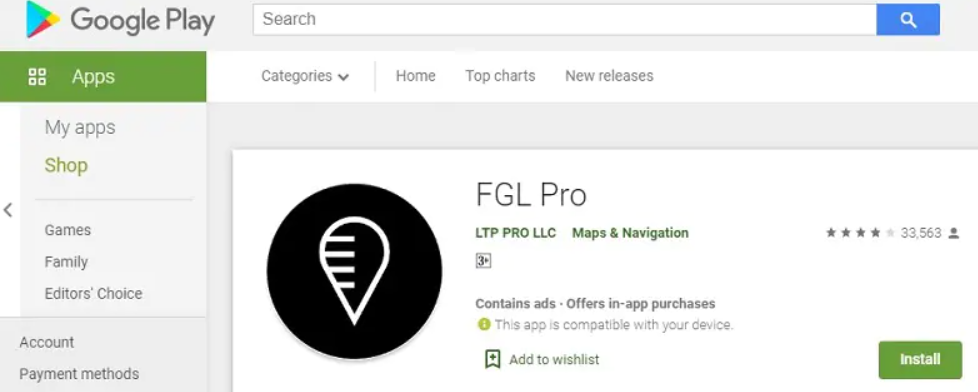 Features
Effortlessly spoof your location to any desired location around the world.
Select a specific location on the map or enter coordinates for precise spoofing.
Simulate movement by setting the desired direction, allowing for a more realistic experience.
This app offers seamless functionality on Android gadgets.
Share your modified location with friends or within other dating apps, enhancing social interactions.
Bypass geographical restrictions and access content that is restricted to specific locations.
Pros & Cons
Set a custom location to suit your preferences and needs
Protect your real geolocation and maintain privacy while using geolocation apps
Some features may be limited on iPhone devices compared to Android
iTools Location Spoofer
iTools Location Spoofer is a feature-rich app that enables users to change location on both iPhone and Android gadgets. With its comprehensive set of features, users can have full control over their location information.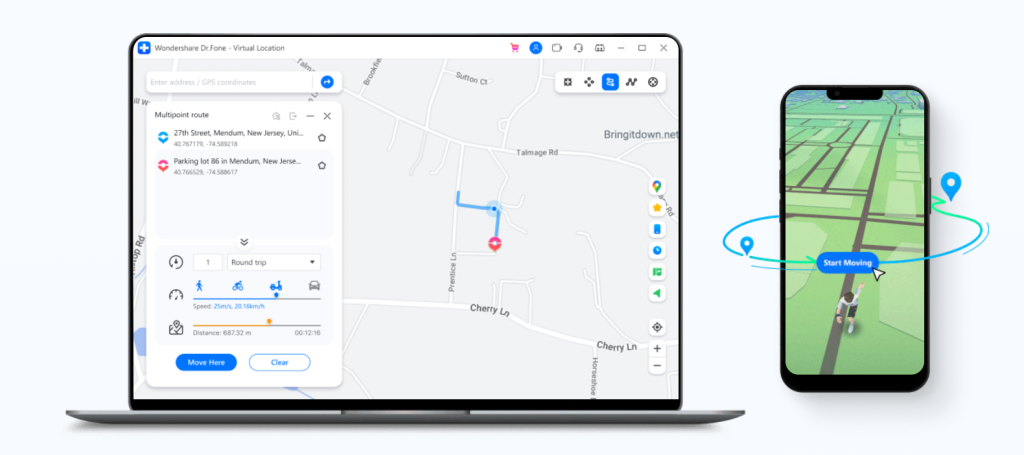 Features
Seamlessly modify your GPS coordinates to any desired place, providing a virtual experience.
Select a specific location on the map or input coordinates to set a precise spoofed location.
By customizing the GPS movement direction settings, you can simulate movement in a way that enhances the authenticity of your virtual presence.
This app ensures smooth functionality on Android gadgets.
Share your modified location with friends or within other apps that support location sharing.
Pros & Cons
Experience the freedom to change iPhone location to a customized destination that perfectly aligns with your preferences
Safeguard your real geolocation and maintain privacy while using location-based apps
To mitigate the GPS spoofing risks, users should exercise caution while utilizing GPS spoofing features to prevent possible infringements of app policies and privacy compromises
Limited iPhone functionality: Certain features may have limitations on iPhone devices compared to Android
Why Fake GPS Location Spoofer is Useful?
Let's summarize. Why do you need Fake GPS Location Spoofer and why is it beneficial? There are several reasons:
These location changer apps can be employed to fake your location on various other platforms enabling you to share a fake location with others.
GPS location spoofing can be beneficial for location-based AR games like Pokemon Go, as it allows players to manipulate their GPS movement and catch Pokemons remotely, serving as an advantageous Pokemon Go walking hack to enhance game stats.
Utilizing a GPS spoofer app enables you to manipulate your iPhone GPS location, thereby safeguarding your actual whereabouts and ensuring the utmost privacy.
Another advantage of using fake location techniques is accessing geo-restricted content on certain apps or platforms, as it allows you to appear as if you're in a different location, granting you access to content otherwise unavailable in your current location.
It's worth noting that altering your location through spoofing techniques carries certain risks, and users should be cautious when employing such tools, especially on their iPhone or Android phones.
These fake GPS tools can alter your phone's location on a map, even falsifying historical records and misleading apps like Google Maps that rely on GPS information for navigation or location-based services. By the way, you can collect location info using just a SIM card!
Conclusion
Now that you're aware of various methods to alter the location on your phone, you can effortlessly apply the Pokemon Go walking hack. These fake GPS coordinates spoofer tools are not limited to just Pokemon; they can also assist you in changing your location on other gaming, dating, and social apps.
While there are reliable fake location changer apps available for Android, iOS users can opt for the trusted Dr.Fone – Virtual Location (iOS) application. It is an ideal choice for those seeking to change their location, access geo-restricted content, and enjoy a seamless experience. With Dr.Fone, you can change the location easily and conveniently.
Get started right away and enjoy the benefits of location spoofing!
What Is a Reliable GPS Spoofing Application?
A reliable GPS spoofing application should provide the functionality to change location to a different one. The mentioned apps are compatible with both Android and iOS, and they do not require jailbreaking to operate effectively.
What Is the Procedure for Spoofing My GPS Location?
To change the location of your device, a fake GPS spoofer proves to be the simplest method for spoofing. By manipulating the original coordinates data, this tool facilitates the alteration of your device's GPS location with ease.
Which Fake GPS Spoofing App Is Considered the Best for iPhone?
If you're looking to change location on your device, there are some differences between spoofing geolocation on an iPhone compared to an Android device. On an iPhone, the process involves installing the app through your computer, whereas, on Android, it can be done directly on the device. u003cbru003eu003cbru003eIt's important to note that GPS spoofing apps are specifically designed for iPhones running iOS 12 and above. When it comes to the top choice for GPS spoofing on an iPhone, Wondershare stands out as the best app available.
Which Applications Have the Capability to Alter Your Location?
There's a wide range of applications available to alter your phone's geolocation. Keep in mind that specific apps cater exclusively to Android, while others are designed specifically for iOS users. u003cbru003eu003cbru003eAmong the most sought-after choices are Tenorshare, ClevGo, and Wondershare. So, if you're eager to change location, these apps have got you covered!